SO my PS3 isn't shot after all so I tried hooking it up to my PVM-2950 via some rando chinese component cables I had lying around.
Gotta say : ain't too fucking bad! I finally figured out how a couple things display-setting wise too, and I think it'll become my anime player now, it's pretty convenient.
First of all, I figured out how to get my SD-on-bluray Fist Of The Nort Star how to display fullscreen. It's in 4:3 so it was just a matter of enabling an option on the PS3. something I just couldn't find/figure out on my standalone cheap BD player.
(For those 4:3 shows on blu-ray that are store in widescreen with black borders though... of course there's nothing to do with them).
All 4:3 dvd's looked great of course.
On the streaming front : there's some good news and some bad news.
Crunchyroll works great. The app is easy to navigate and I love how widescreen content is displayed : slightly cut off on left and right so you only get small black bars on top and bottom, that's how I prefer it.
Netflix seems to work but I don't have a subscription so can't test videos playing through it. The app opened though and seemed the front end seemed to work.
Funimation sadly is not supported anymore. In fact it's not even on PSN, Sad.
Youtube doesn't work for me, can't get past the welcome screen.
native web browser also doesn't work for me, don't know if there's ways to download another one or not.
Note that this is with the latest PS3 system update. Maybe an earlier firmware behaves differently.
All in all I'd say : good BD playback(haven't tested all display options yet), good DVD playback (haven't tested all display options yet), and so-so streaming playback(if Crunchyroll and Netflix covers all your need then I guess it's ok). Maybe someone could use it only for discs, and stream with another piece of gear.
Here are some pics from Crunchyroll app :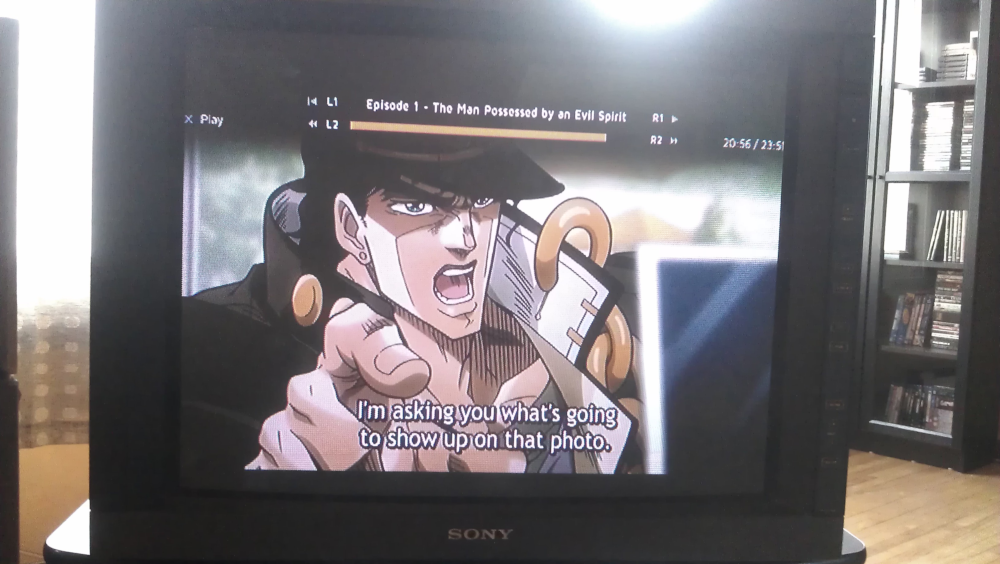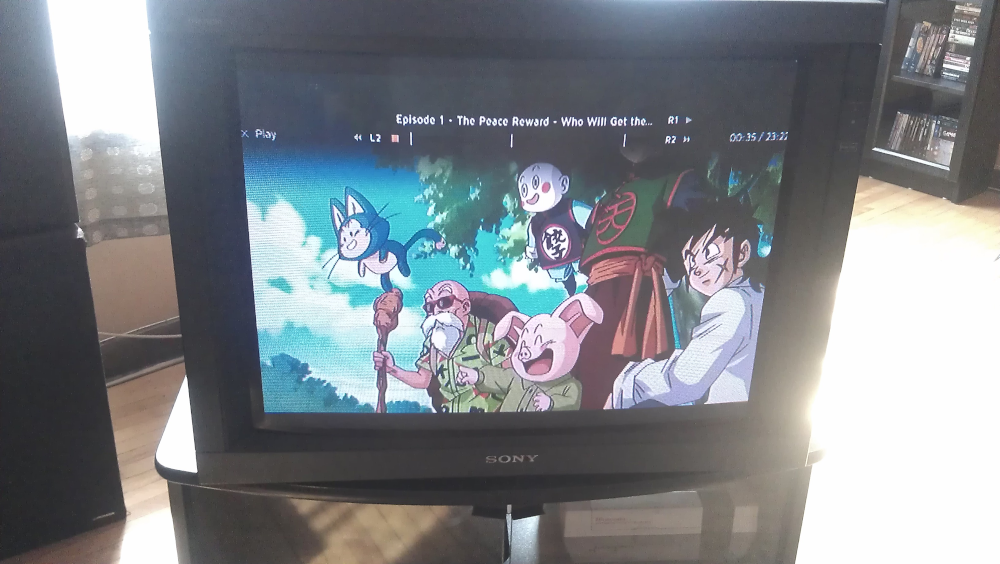 And from DVD :