thanks so much for the info. My stick looks like this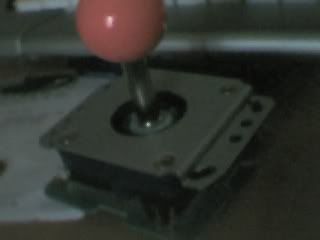 the plate is the big gray bit, right? I've taken this off a few times just to see how it fits and also I understand that on the hrap 2 you actually had to turn it 90degrees so that the directions are in the right place.
what kind of plate do I have? I think i've seen the flat plate on a regular LS-32 but it didn't have the 5 pin thing on it so I didn't bother.
So what do you think I should do? get my self a flat plate?
finally, do those 2 sticks you mention feels similar to the ls 32 01? and also are you saying it doesn't matter that the stick doesn't rest on the actual underside of the face? just because when I've put the stick in and held it in place it seems very short.
thanks agian