2010/02/14
Toaplan Forever
-----------
2009/05/20
Up next:
Shooting with Treasure
Gameside
, a bi-monthly publication focusing mainly on older games (but not afraid to to try new ones) ran a multi-page
Shooting Game special
. Part 1 was the "2D Version", btw. Part of the spread was a mail interview with Treasure. The interviewee turned out to be Atsutomo Nakagawa, a developer who has not appeared in the media before, but has worked on just about all of the Treasure shooting hits.
Enjoy.
----------
2009/04/11
Time for my yearly update (gotta do these more often).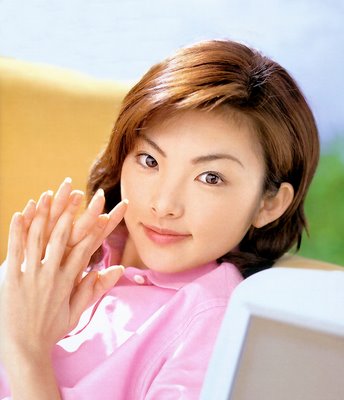 Guwange Game Talk
I dug this out of a pretty hard to find doujinshi (C-Cube circle) which features an interview w/ IKD, Inoue, and Yasushi Imai. Has some pretty good nuggest in there.
------------------------------
2008/04/26
The World of ESPGaluda
Update Edition.
I translated all the shit found on Cave's website quite some time ago (August 2005 according to this thread) but recently dug up a few articles that I found interesting. I've incorporated it into the main translation hub. Please enjoy.
------------------------------
2007/12/26
The World of Death Smiles
A while back I translated the quick, 1-page or so interviews posted on Cave's blog. I went ahead and did the website as well. I assume they will had a character profile for Rosa pretty soon, at which point I will update it.
------------------------------
2007/03/06
STG Developer Interview
11 months since I translated anything fun. Wow... that sucks, but is life I suppose. Anyways, I don't know where this came from, but I found it on a Japanese fan site. As it was already typed in, made everything much smoother. No pictures though. This is really more of a pow-wow than an interview. No real crazy secrets revealed, but is a nice quick read to see some of our favorites (Ikeda, Inoue, Iuchi, Sotoyama, etc.) get together and chat.
------------------------------
2007/01/01-ish
Interview w/ SWY Yusemi
, translated by TWE
------------------------------
2006/04/07
Gunstar Heroes Producer Inerview
Wow, almost 4 months since my last one. Gotta get crackin'. Anyways, this is borderline material I understand, but I think it's safe to say most people here would be interested in this, given Treasure's track record. This interview is with Maekawa, the CEO of Treasure. He tells some interesting stories about how they got Treasure off the ground, and finally a comment from a developer on why US versions of games back then were harder.
------------------------------
2005/12/27
Ketsui
Been a while since I've done one of these. Figured I'd crack this one out. Not a ton of information out there, most disappointing of which is the lack of a developer interview. What is included in this one is:
-Story
-Character Profiles
-CD Liner Notes from the DOJ/Ketsui soundtrack (by Manabu Namiki)
-Interview with SYO
-Interview with Futabishi
As usual, enjoy. If you can think of anything kew out there that the English speaking world needs to know (but isn't ridiculously long), send it over. There's little in the queue right now.
------------------------------
2005/08/28
ESPGaluda
Gearing up for ESPGaluda II, I thought this would be a nice little project. Unfortunately no developer interview (that I know of) exists for this game, which is a shame. I've translated about every possible thing I could find.
-Story
-Character Profiles
-Stage Introductions with Enemy names
There actually is a little story divulged in the stage intros. For the most part, they are real translations of the Engrish found on the stage clear screens of the game (the webpage has them in Japanese). In some cases, they are longer, and hopefully in all cases clearer.
Enjoy.
------------------------------
2005/07/19
Guwange
Probably not as interesting as a developer interview, but still worth doing in my opinion. Quite a bit of text too. Includes:
-Story (overall and background on characters)
-Character & Enemy profiles
-Stage Info
Enjoy
------------------------------
2005/07/10
The Man who Made Guwange and ESPRade
A very long interview with Junya Inoue (Joker Jun) found in Continue Volume 6. Dumb luck that I found this. Continue is a pretty obscure magazine... pretty hip actually, when compared to Famitsu.
This is the only thing I could find that's even close to a Guwange developer interview. I'd say this is the most interesting translation to date, as it focuses on one person instead of one game, and covers the many things he worked on, not only at Toaplan, but also at Cave and even his manga after leaving Cave. There's even a brief mention of Gazelle.
I thought of making this a 2-parter due to length. I probably should have which would've made the editing easier (and more accurate I'm afraid). It didn't have a good cut off point though. So, grab some popcorn and have a good read.
------------------------------
2005/06/28
"Interview" found in
Sega Saturn Magzine 1992 Vol. 23
More of a pow-wow between Hiroshi Iuchi and Nami of Treasure and Yuichi Toyama of Raizing.
Amptly titled (by me):
Treasure vs. Raizing
Seems to be set around the time of the RS Saturn port.
As usual, enjoy.
------------------------------
2005/06/22
Interview found in Gamest #196
Cave interview just after Dodonpachi release
Dodonpachi Developer Interview
No, I'm not super fast... I had both of these done (90%) at the same time. The next one will take a while, unfortunately.
I think there's only one other Cave interview in Arcadia (not terribly exciting either) about the direction the company was going back when they announced Gesen Yokocho. Other than that, that's about it. I'm curious to see if any other magazines have any interesting articles. Would really like to hear the developer/designer thoughts on Guwange.
------------------------------
2005/06/18
Interview found in Arcade #62.
Short and sweet. Enjoy.
Mushihime-sama Video Game Music Laboratory
------------------------------
2005-06-07
The World of Progear no Arashi
Okay, bitches. Enjoy. There's quite a bit of info here. Included in this round is:
Progear no Arashi:
-Story translation (from website/OST booklet)
-Character profiles (from website/OST booklet)
-Comic Strip Color (from OST booklet)
-Comic Strip B&W (from OST booklet/Nail & Chain's ending)
-World Sketches (from OST booklet)
-Developer Interview (from Arcadia issue #12)