So that's existing games or franchises that you would like in a different genre. Detailed explanations are more fun, so be passionate and expressive.
Here are a couple of examples:
Otomedius: Rumble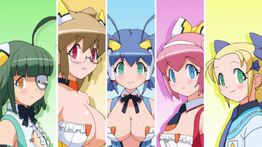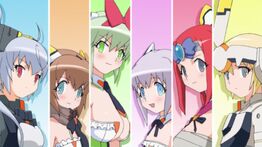 The shmups are crappy, but the character designs could use a new lease of life. My Otomedius 2D fighting game would have all the gals sporting Dead or Alive physics extending to a marginal buttock quiver, and taut, colourful animation on an Arcsys level, while retaining Mine Yoshizaki's superb design work. They could have supers based around the weaponry in the shmups, along with a host of unique combat styles. In particular, Kokoro Belmont would be bringing hell with her whip, and all the relevant bad guys would comprise the boss roster.
Vic Viper would be a secret playable character who fights in his space suit (face concealed of course) along with guest cameos from Winbee and Twinbee.
The game would be closer to Skullgirls/Arcana Heart than the elaborate nature of Arcsys play styles.
Guwange Adventure
A 2D sidescrolling action platform game across beautiful feudal Japan, where all 3 Guwange characters are available at the start of each stage. You need to choose which character's respective strengths and weaknesses is right for each level. Combat is fast and fluid, true ninja style with double tap dashes, running up cliff faces and darting between vertical chasms. Not dissimilar to Hagane, but tighter all round. Stage design is eventful, full of variety and set pieces, and the sprites are large, solid and have broad range of mix ups and combos. Backgrounds are on Vanillaware levels of beauty with various weather effects. Enormous Guwange style bosses attack with tailored bullet hell routines, amongst others, and the game is scored accordingly with a pumping modern tempo underneath traditional instruments.