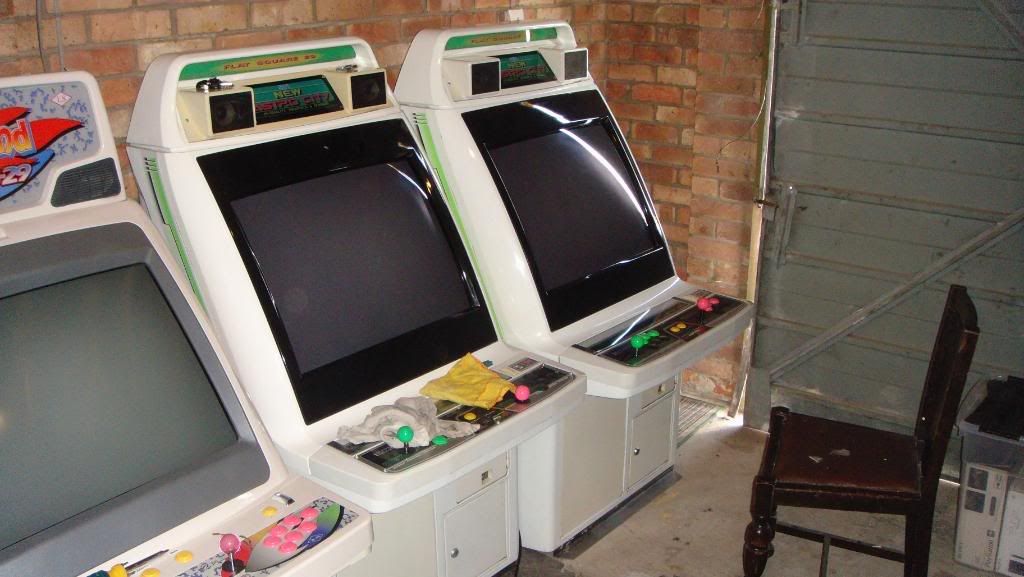 Pic of the two new astros I got together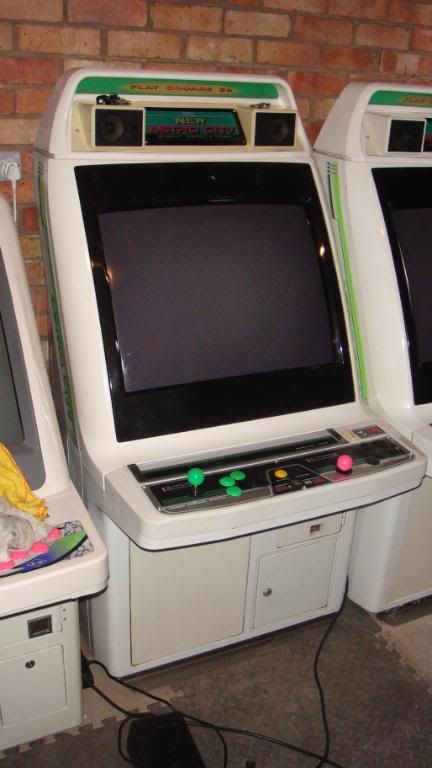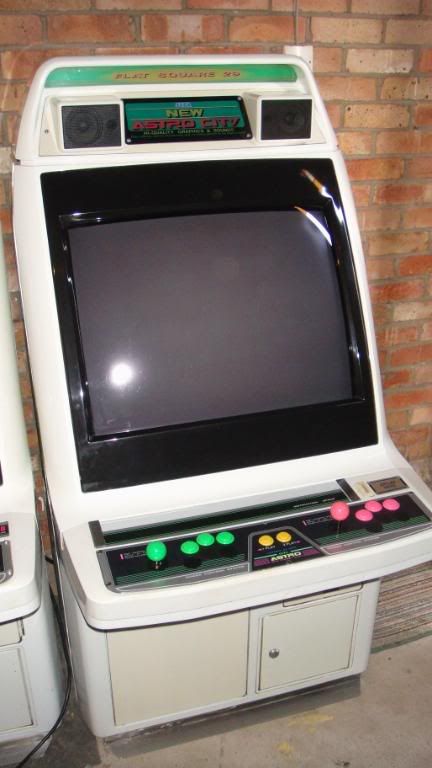 Single shots of each one
The line up of my collection so far (going outwards)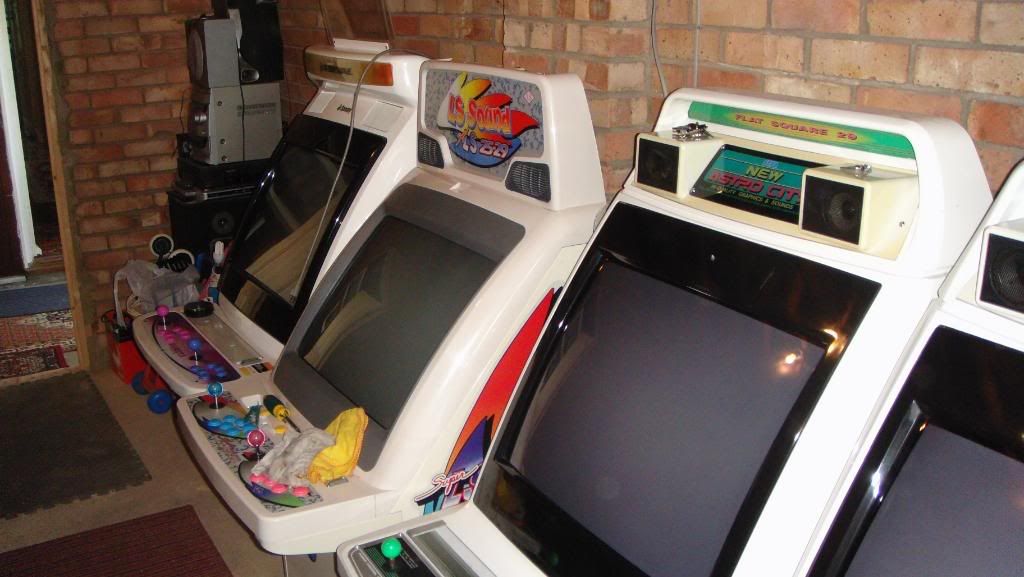 The line up my collection so far (going inwards)
The 2 new astro's were part of the IC09 show last week. So far I've taken off any unnecessary decals (virtua strikers strip), replaced buttons and one joystick, polished the outsides as much as I could, taken out any sticky tape residue with a lot of scrubbing and pledge (using a tea towel).
The scratch on the left astro is what I done. Its on the black bezel and the undercoating is white (great move Sega). I was thinking of just finely using a black marker pen. I don't see any other way to get rid of it because its not so much a scratch, its an eyesore.
Apparently i'm the first delivery (lucky me), as I am only 20 miles away from point of origin. I met some guy called Christian this morning, posts here as Cheerio or something.. Nice guy.
I hope everyone posts their pics when they get their cabinets.
Oh, the Astro on the right has screen burn. You can only see it in a certain light, but its not noticeable during gameplay at all. The insides of the cabinets are quite appalling. How so much shite gets in there is beyond me!!!! I mean think about it! How many dirty grimey things do you put in your cabinets, whether its for arcade or home use?