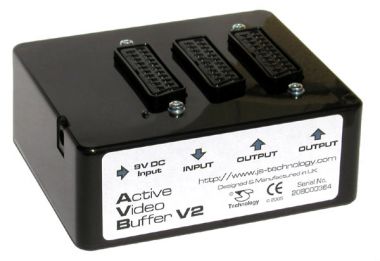 I've been in contact with J.S. Technology recently, they've been making all sorts of transcoders etc for ages. I noticed the world's been sorely lacking a simple 1:2 ~ POWERED ~ simultaneous SCART distro amp for a very long time, so I convinced John (the owner) to start developing some again. They had a similar device on their site, but one output was S-Video... nothing with RGB for every port.
There will be more info and more specs coming soon, if anyone is interested. My line of thinking was that this could be good for people who find the Shinybow Matrix and gscartsw to be a bit overkill, and just want to do some relatively casual retro game streaming in RGB.
This is an old photo of one they used to make, this newer release should be a tad different. I mentioned that he could consider including a LM1881 that you can switch on and off, unsure of the final specs. More info to come very soon if anyone is interested!
EDIT:
Also, this newer release will be called the "Active SCART Buffer" instead. Will supply more info when I know!