Hi guys, I am the lucky owner of a 19" DT-V. But I am having problems with using it for RGB.
I have the IFC01COMG and two other cards for it (SDI & Composite).
Initially the monitor would not even display my RGB feed, giving me the message: 'Out of range low' (the monitor does not list 240p 15KHz as supported, though other people seem to have it working fine on their DT-Vs) but yesterday I hooked it up again, and it finally gave me an image, but it had a green wash over the whole screen and would not let me into ANY menu options other than to see the inputs, and every test/function button just said 'NO EFFECT':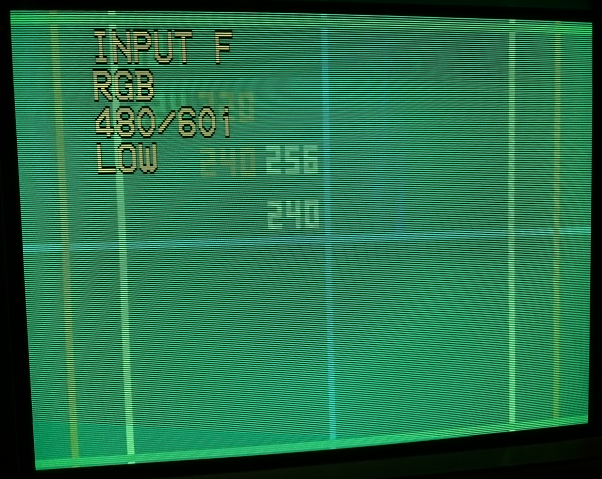 *The tube is fine because I fed in my snes through composite and the image and colors are perfect.
*I am using a Mame CRT_Emudriver setup that works perfectly with my other monitors.
*I have two IFC01COMG's, I have tried both, in all 3 slots that the DT-V 19 has, but I get the same result (both IFC01s also work fine in every other JVC monitor I have had/have).
*Even though it wont let me use any of the buttons in RGB mode, I dont think this is stuck in a green color check. It looks like a lighter shade of green, and you can see other colors slightly on screen.
Any one have any ideas?