Stevens wrote:
Is there any rhyme or reason to how power ups are distributed? Or is it random?
neorichieb1971 wrote:
The candys are totally random.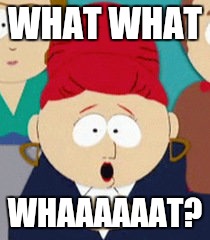 The only thing in the game determined by actual RNG is the very rare fire bubble that flies in along with other bubbles and allows you to blow fire instead of bubbles.
The candy, along with the running shoes, and every other power up that appears on in one of the two set positions on a screen, is determined by a bunch of different factors, such as how many times you jumped, how far you've walked, how many times you've crossed to the top by falling through the bottom, etc. Each of those powerups have a priority making the high priority ones appear first, queuing others for subsequent stages. The candy and shoe powerups have the lowest priority, which is why they tend to become rarer as you get further into the game even though their reuirements are probably the most simple.
From a fresh restart (the counters carry over between games!), it's very easy to manipulate the powerups and get the ones you want ASAP (and then try not to die!), but the longer you play, the more random the stuff you get will start to feel, even if it's technically completely deterministic. However, knowing what things causes what powerups can at least help you try to enforce stuff you want the most, like the canes and potions. It's a great element to the game that enforces an impression of randomness, but with enough predictability to never be unfair, and depending on what items you get on what stages, two seperate runs through Bubble Bobble can easily end up being completely different.
edit: Bloodreign beat me to the link. Check that site for the list of what counters control what powerups, it's very thorough.
One other thing to note - as I was saying, every level has two set items that will always appear in the same two locations. One is the powerup as described above, and the other is a score item. The score item is always based on how fast you cleared the previous screen.