MarkOZLAD wrote:
Sounds like the green circuit has an issue if the OSD was green and is now red.

Have to check everything with a multimeter, in resistance mode. Make sure you have continuity ~0 ohms when you should just have a complete circuit, also check resistance to ground and make sure each of R,G and B read the same.

Take photos where you removed the surface mount resistors. Look for possible issues.
Turns out I was incorrect. My parents have the same CRT in their kitchen and the INPUT is red and the volume OSD are the same colors as well. INPUT still comes in initially as a rectangular blob (blown out) and reduces into the word Input. I still feel like all of the OSD is a little blurry - although I do not remember how blurry it was before I attempted the mod. When I turn it on and initially use the volume controls it appears as a blob, like INPUT. When I had the Wii plugged in through component (green cable only) the menu and warning text seemed to be clearer, making me think just the OSD will have this problem. The wires are running to these points on the board: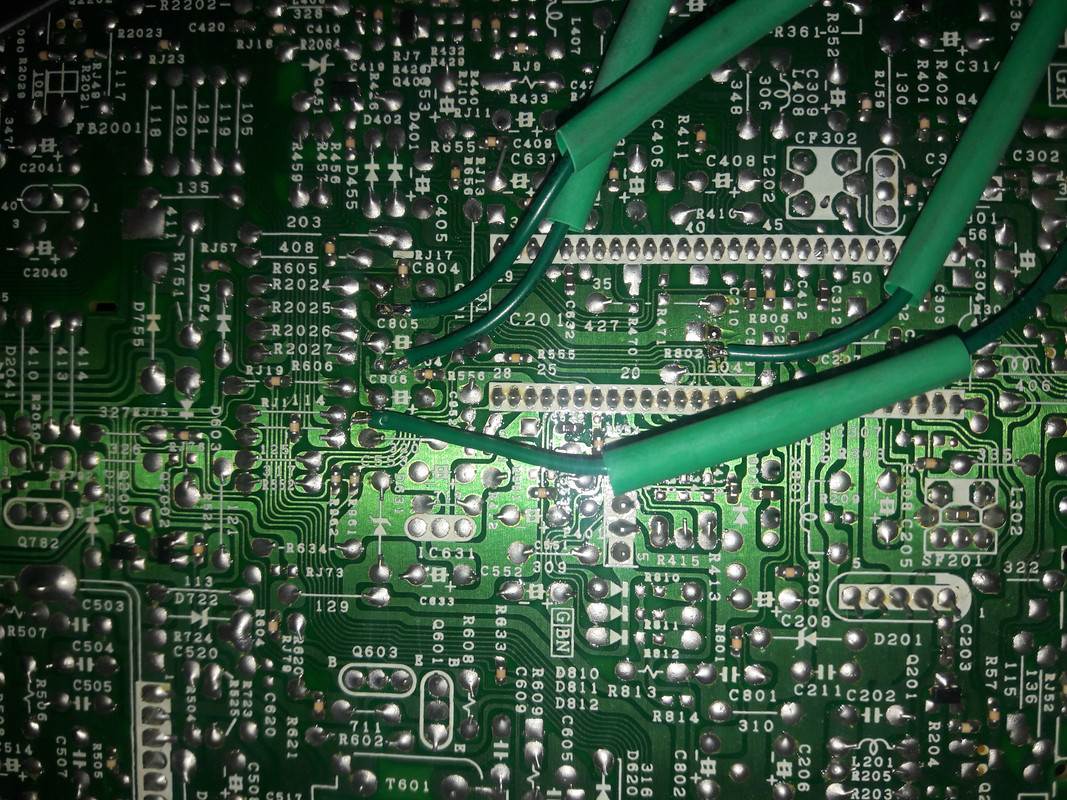 Based on my best attempt to trace the pads to the Jungle, I soldered to these locations. If you work your way down the image, the side I solder to is right, right, left. I need to double-check to see which pad was lifting/damaged, and will update this shortly when I do.
If you look at my previous post, you can see the resistors circled (in red, green, and blue) and determine if I am connected to the wrong side, not that I know if this could cause this.
When plugging in the N64, this is the image I was getting: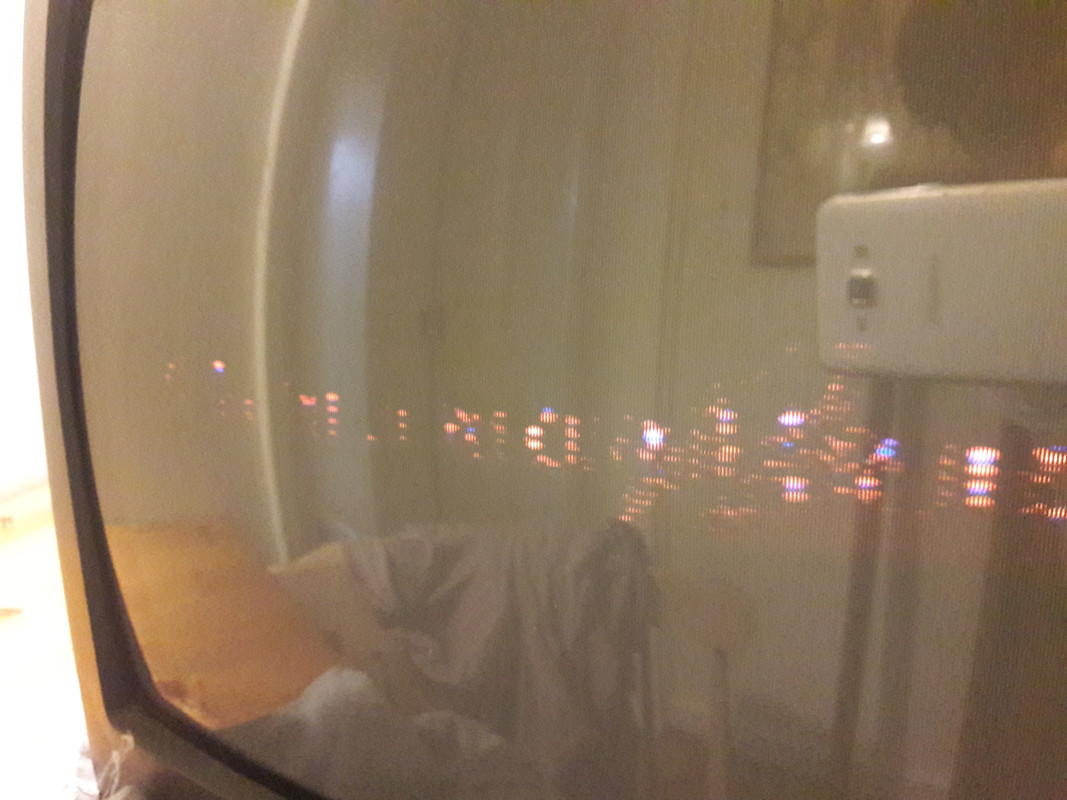 What you are seeing is the logo from the intro to Goldeneye 007. Initially, nothing would display and I would get a scrambled signal (either black juttery screen or descending bars of scrambled b&w mess), but after playing with my Sync/composite wire in the front input I finally got this. The audio wire does not work at all so I am assuming I have some issues with my SCART input wiring. I also figure all the issues could be occurring here, but I figured I would ask about how my wiring to the pads is.
Thanks again!
Update: Now the TV will not display anything again. Having the N64 running to the SCART input with the composite cable plugged into the front of the unit for Sync causes a series of descending diagonal blocks of lines/scramble.
_________________


maxtherabbit wrote:

Imagine toggle switch OSD modding a TV in 2019