Well, I did it. I finally got the 1CC and
became the next Magician Lord!!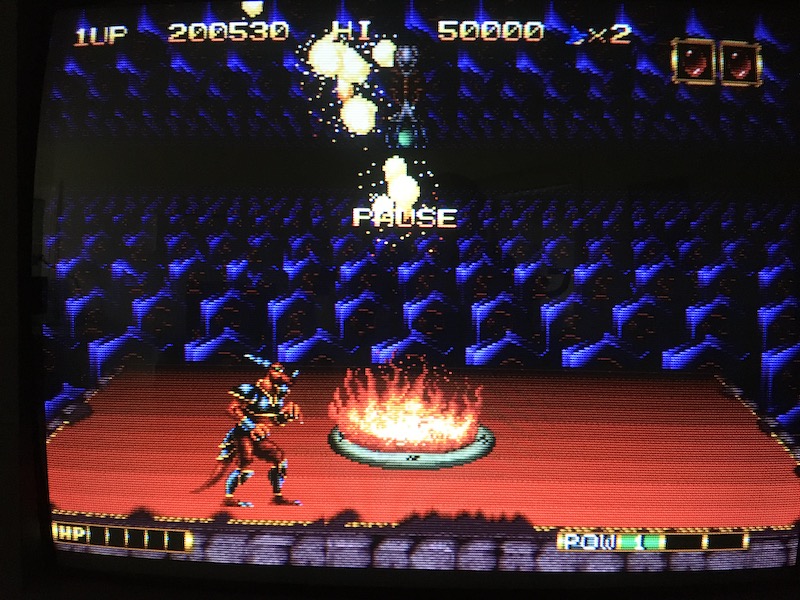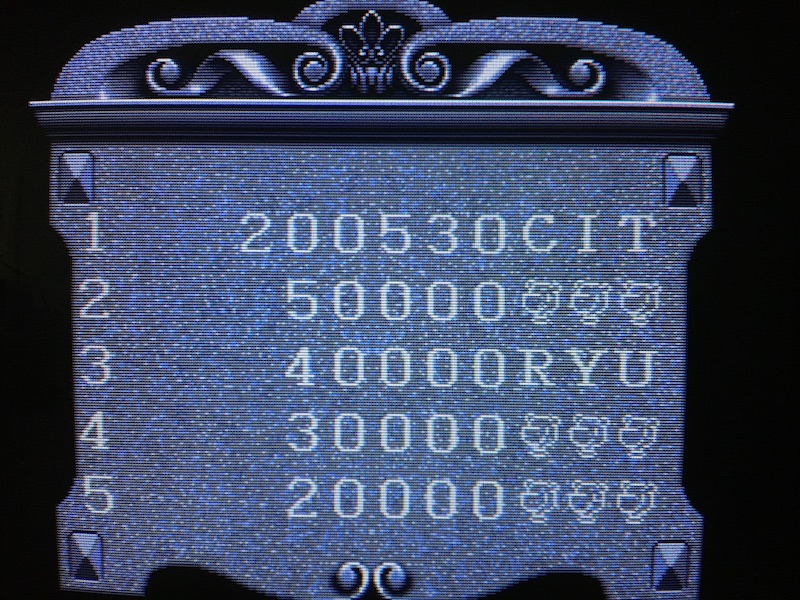 Definitely one of the more challenging clears I've managed in my gamer career, in terms of the amount of practice required. I made a mistake in the stage 8 miniboss gauntlet with the girl gang and I lost my max power. The sword knight who follows then killed me off once. On lowest power level you can't get him out of the way quickly enough. Anyway, it was still good enough to move on to the final and the last boss is kind of a joke.
The cornerstones of my strategy:
- Take the fastest route to the boss in every stage.
- Absolutely make sure to enter stages 6 and 7 with max power. On stage 6 you can regain two power icons in the room below the boss, but in stage 7 you're screwed if you only have level 1 power.
- Use only Eltas standard form (magician). Why? Fastest shot, and also travels full width of the screen, and on max power the shot hit box is super big, which is really convenient. Elta's speed and jumo are good too. The ninja isn't bad, but his shot is slower, and on max power its hitbox actually becomes smaller!
- Each stage has an enemy type that will spawn after a certain time (with some RNG involved). It's often a good idea to wait for the spawn to happen before moving into some critical area. Don't wanna get stuck with the miniboss while there are floating eyeballs chasing after you!
- In some sections it's best not to engage enemies at all, but rather to speed through.
So yeah, the other forms have all disadvantages in the long run, even if they give you more life points. As mentioned, the ninja's shot is too slow and requires more precise aiming. The dragon is a bit clumsy and his shot can't connect with very small enemies on the ground. The samurai's shot is great some situations due to its unusual trajectory, but completely useless in others. And the two watermen (why the hell are there two of them anyway!?
) are completely for the bin. At least the dragon is best for the final boss fight (you have to choose some form anyway).
My closing thoughts:
- My score is not worth mentioning as I always took the fastest route through each stage. For those not in the know: The game takes risk/reward rather literally and in every stage (except 1 and
there are alternative paths and three optional rooms in which you can collect items for massive points (as well as a few that are simply dead ends). Now that I've mastered the game, I feel like going on a little tour of discovery through the game again.
- The detailed and colorful graphics are top notch and a lot of flourishes really add to the mystique of the game, such as the floating obelisks and strange statues in stage 1, or stage 3's R-Type-esque organic horror.
- I absolutely adore the catchy and rather unique OST, and it really goes a long way to keep you motivated.
- Although the stages can all be memorized, there is always also some aspect of RNG, so you constantly have to be on your guard and keep your wits about you. Even early in the game, especially with the stage 1 and 2 bosses, you can run into some hairy situations, so it really keeps things interested, even on the umpteenth run. Some enemies also exhibit some comparatively complex behavior that takes a while to really learn.
- Bosses are varied and a real highlight of the game, if a bit on the easy side. Some of the mini-bosses gave me a lot more trouble.
- I think in general it's a really well designed game, but I can see that it can be hard to get into. Controls feel a little bit stiff at first, you can't make sense of enemy behavior and the stage layout, and of course the game is generally brutal. Once you kind of know what you're doing Magician Lord really opens up though, and you feel much more capable and nimble.
- All three versions of the game actually have some small dfferences and use different roms, unlike every other Neo Geo game.
MVS: gives you max 4 life points, has no intro sequence, and you instantly respawn on death
AES: max 6 life points, long intro sequence, stage time displayed, return to check point on death. However, later prints of the game actually use the MVS rom, so there are two different AES versions out there.
CD: max 5 life points, long intro sequence, instant respawn - so a bit like the mix between MVS and AES. Also, the sound is slightly different.
- Definitely one of my top games for the Neo Geo. I wholeheartedly recommend it to anyone looking for some really severe R2RKM badassity that'll keep you on the edge of your seat and can rival any GnG, imo.
I give it 9/10 magic wands.