~ Ane San / Improved Mechanics ~
I don't think there's anyone that would doubt the instant attraction of a Japanese lesbian beat-em-up, but this one really needs fixing to make it playable.
- More moves
- Rebalancing the damage
- Rebalancing your power to be more effective later on
- Getting an alternative to all that hair pulling
- When you fling enemies across the screen you should be able to juggle them on the rebound
~ Kaze Kiri / Complete Overhaul ~
A game with so much potential, so utterly wasted. It shouldn't be allowed!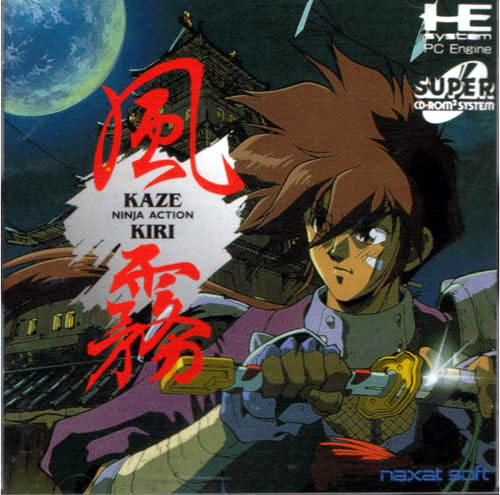 - New backgrounds, instead of recycling the same boring one fifty times. Anything to differentiate one section to the next would be amazing.
- Reduce the stages from 19 to 11. 11 would still be boring but 19 is sleep inducing.
- Obstacles. Anything instead of empty walking left and right. A box. A stone. Anything you can jump over. Please.
- Weapon pickups, anything to spice up the action.
- NEW ENEMIES. Even if you have to palette swap bosses and reduce their health right down. The monotony of the adversaries really kills this game, amongst other things.
- When you throw one enemy into another, they should collide. This is basically a flaw.
- Enemy recovery time after taking a hit (invincibility) should be removed entirely (why is this even here?) because it lasts for way too long and slows down an already painfully repetitive game.
- Add a scoring system??
- Better collision detection.
- Make things that fall from above - arrows, stones - actually be able to hit you, so you have to, you know, dodge them n' stuff?
- Let us at least press 'up' on the d-pad during the wall scaling, instead of just spectating. It's the only part of the game that isn't identical to everything else, and we can't even take part.
- Stop showing us open doorways that we can't enter.
- Improved controls and responsiveness, so you don't struggle to get a move out and end up doing the wrong one.
- Scrapping the entire enemy quota system. It's totally dumb because you can exploit it to regenerate health and cherry pick all the weaker enemies until the quota is filled. Worst idea ever, especially as you can stand in one spot and just let them come to you. To remedy this, you would also need to disallow the option of being able to walk backward and forward freely through the stage.
- Make your projectiles stronger (and stop every enemy from blocking them) so it means more when you're forced to use one. It takes off a little of your life, which is a good idea, but they have no purpose because they're weak and superficial.
- Make the alternate character Suzu more than just a tiny sprite adjustment and give the chick some of her own moves!
- Beat the shit out of clueless people
like this
for writing reviews saying Kaze Kiri "definitely ranks as one of the best PC Engine games ever made."