Feb. 2018 release
Comes in four colors for $189 plus shipping costs of $37 from what I hear.
The controller costs extra so add another $39.99 plus $200 for a SD2SNES cart.
So for about $400 you get it all.
I just wonder why the NES nt cost $500 and this cost $250 or so when you add everything together?
Anyway, I am still in for a Black one.
https://www.analogue.co/pages/super-nt/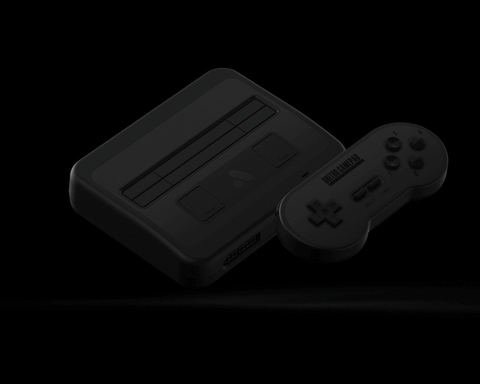 Quote:
Compatibility
- SNES cartridges, Super Famicom cartridges*
- Region Free
- Worldwide Compatibility [PSU: 100-240v, 50-60hz]
Video
- HDMI 1080p/720p/480p
- NTSC & PAL Support
- Lag free, zero signal degradation
Audio
- 48KHz 16 bit
- Digital audio via HDMI
Special Features
- Original-style SNES/SFC Controller Ports
- SD card firmware updating [via Super Nt SD card slot]
Other Features
- Scanline options
- Scaler options
- Horizontal position adjust
- Horizontal stretch
- Vertical position stretch
- & more