Hello everybody! We're PunchButton Studios, a small Dutch game studio, and we're currently working on
Antibody
, a modern, free-scrolling tactical shmup. Please check out the Steam page and wishlist!
https://store.steampowered.com/app/1474480/Antibody/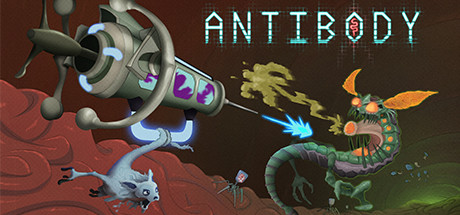 Antibody
was inspired by Defender and Gradius, with a focus on the strategic side of the genre. You play as a lone pilot fighting to save a distant planet from a mysterious virus.
We've been working on it since Fall 2019, and will release the game in 2021.
In the game, players have to remove patches of corruption from the level, by dropping defendees on the right spot. Meanwhile, enemies will try to kill the player, kidnap the defendees and increase the corruption. This way,
Antibody
continuously forces the player to stay alert, adapt and manage their resources.
Through different stages, you travel to the center of Sanguon, a giant planet that's actually more like an enormous organism. Each stage is based on a different organ, with various stage hazards. While you get closer and closer to the heart of Sanguon, you encounter numerous enemies and bosses, all based on different viruses, with unique characteristics and weaknesses.
A demo of Antibody will be playable during the Steam Game Festival: February (3-9 February)
https://partner.steamgames.com/doc/marketing/steamgamefestival/2021february
Check out the announcement trailer here:
http://www.youtube.com/watch?v=aOmOz04U1zM
Visit our website for more info:
http://www.punchbuttonstudios.com
Follow us on
Facebook
https://www.facebook.com/punchbuttonstudios/
Instagram
https://www.instagram.com/punchbuttonstudios/
Twitter
https://twitter.com/PunchButton_DEV
Reddit
https://www.reddit.com/user/PunchButtonStudios