Hi All!
Many thanks to everyone who downloaded the first demo of Hyper-5. I have had a lot of helpful feedback which is great.
The main new features for the V2 demo are:
Configurable "Play Styles"
Choose between the existing "Progression" mode, or "Precision" mode which is more tuned to fit feedback from shmup enthusiasts.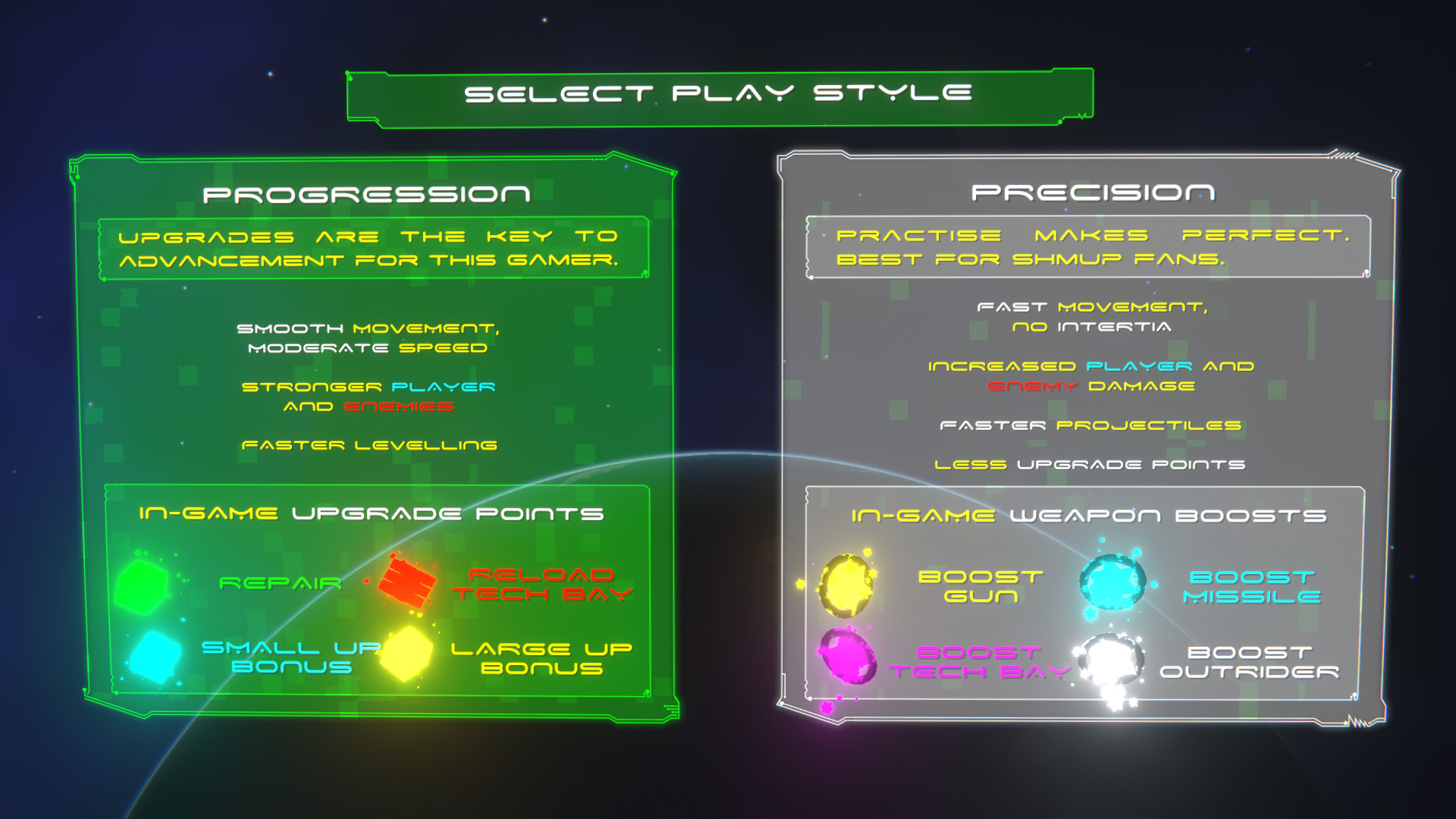 Arcade Mode
Play a streamlined run-through from the first level, starting with only default weapon power. See how far you can get with one "quarter"!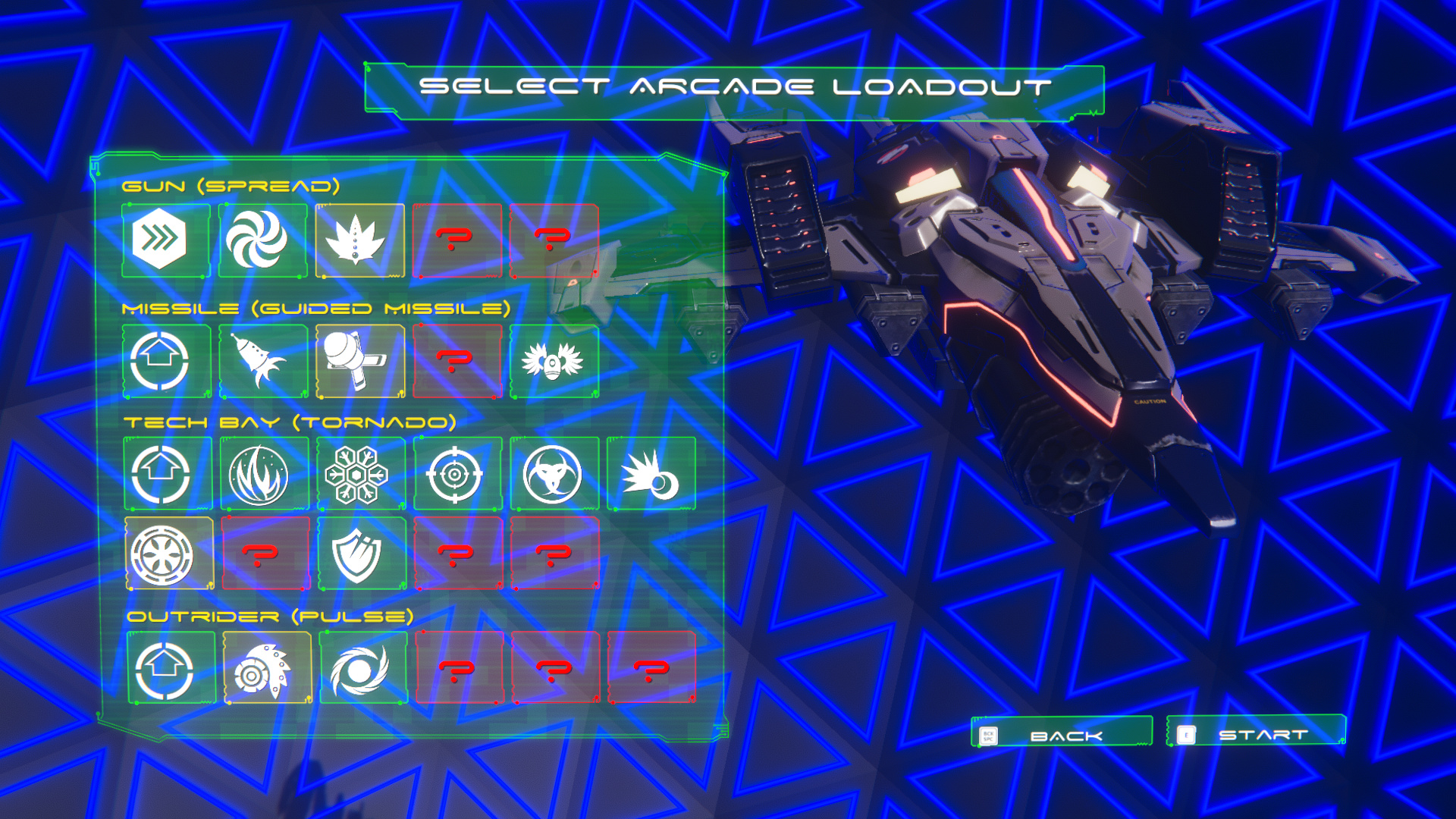 In-game
Weapon Power Boosts
for Precision play style and Arcade Mode

HP Tweaking
Overall adjustment of health and weapon damage, and damage bonuses for the "Incinerator" and "Needle" weapons on certain enemies.
I have also made some good progress on the final two levels of the game. Level 4 is a deep, dark underwater cave where light is scarce and Hyper-5 comes under attack from strange biological creatures. Here are a few screenshots showing the action: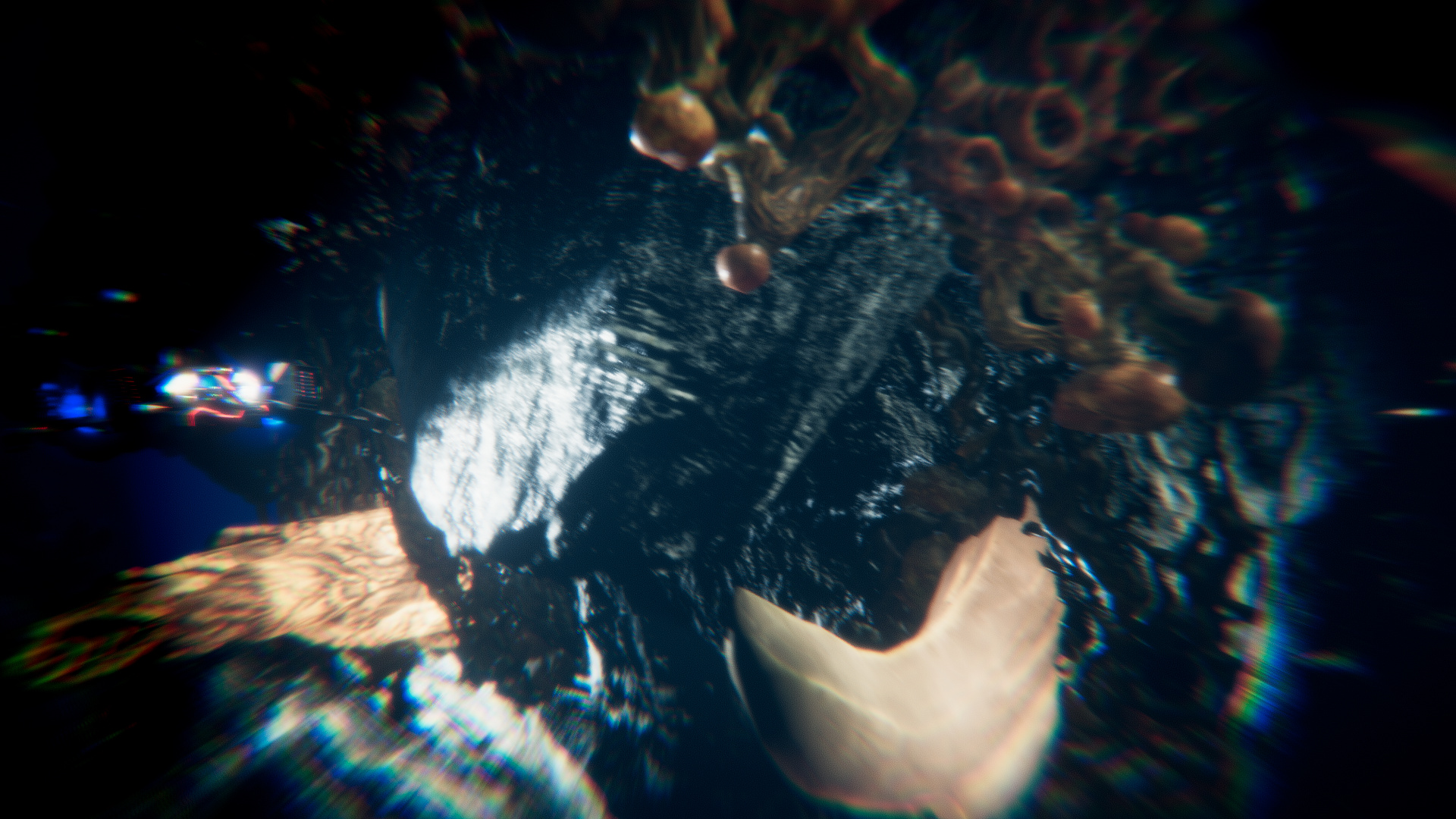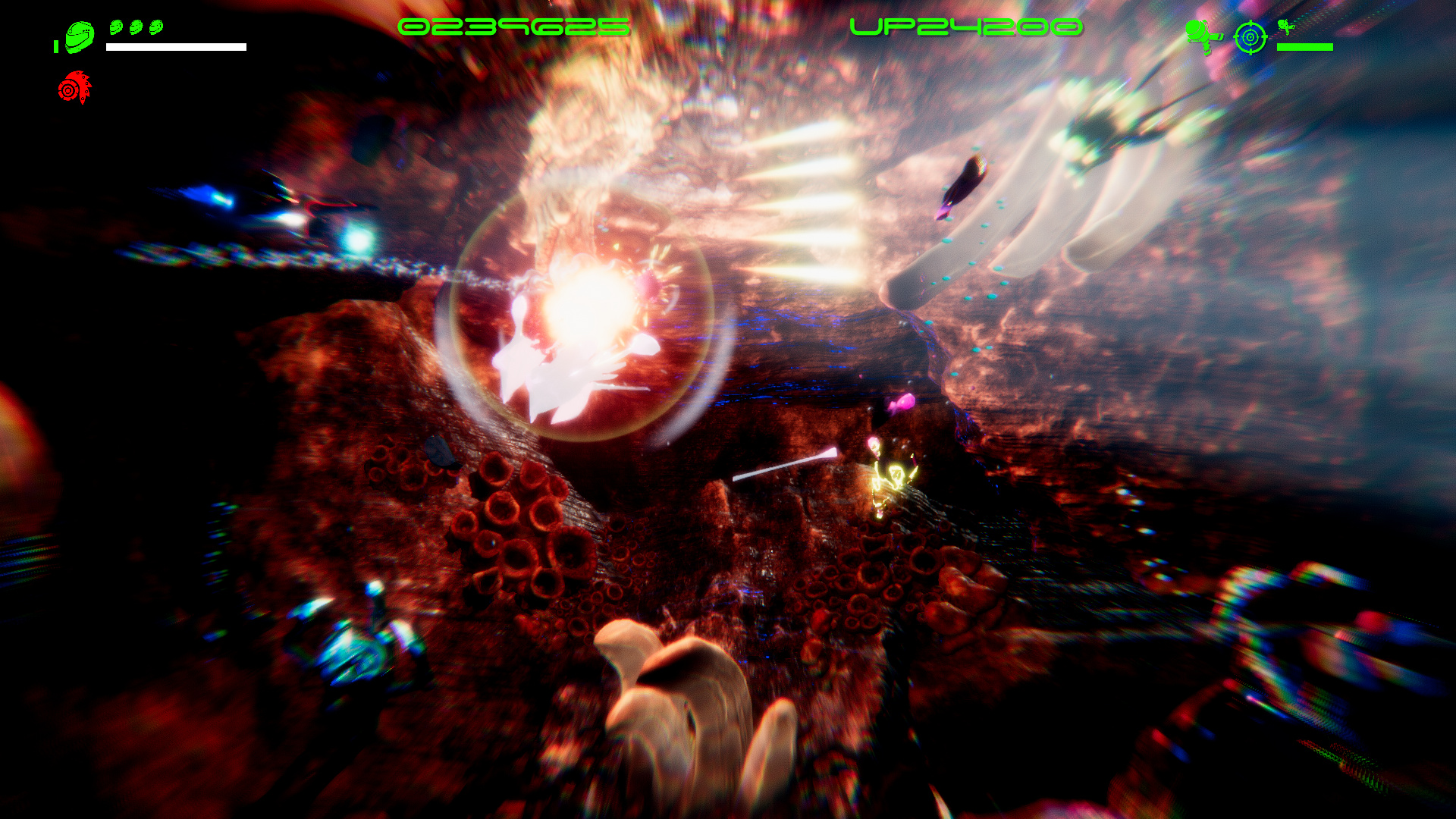 Thanks and do please try out the V2 demo if you have time:
https://hyper-5.itch.io/hyper-5