Our game is now out in early access.
Its a really innovative SHMUP and a fan favorite yet its so hard to advertise due to being too different. Its like super hexagon meets castlevania meets bullet hell. I hope you can try it out.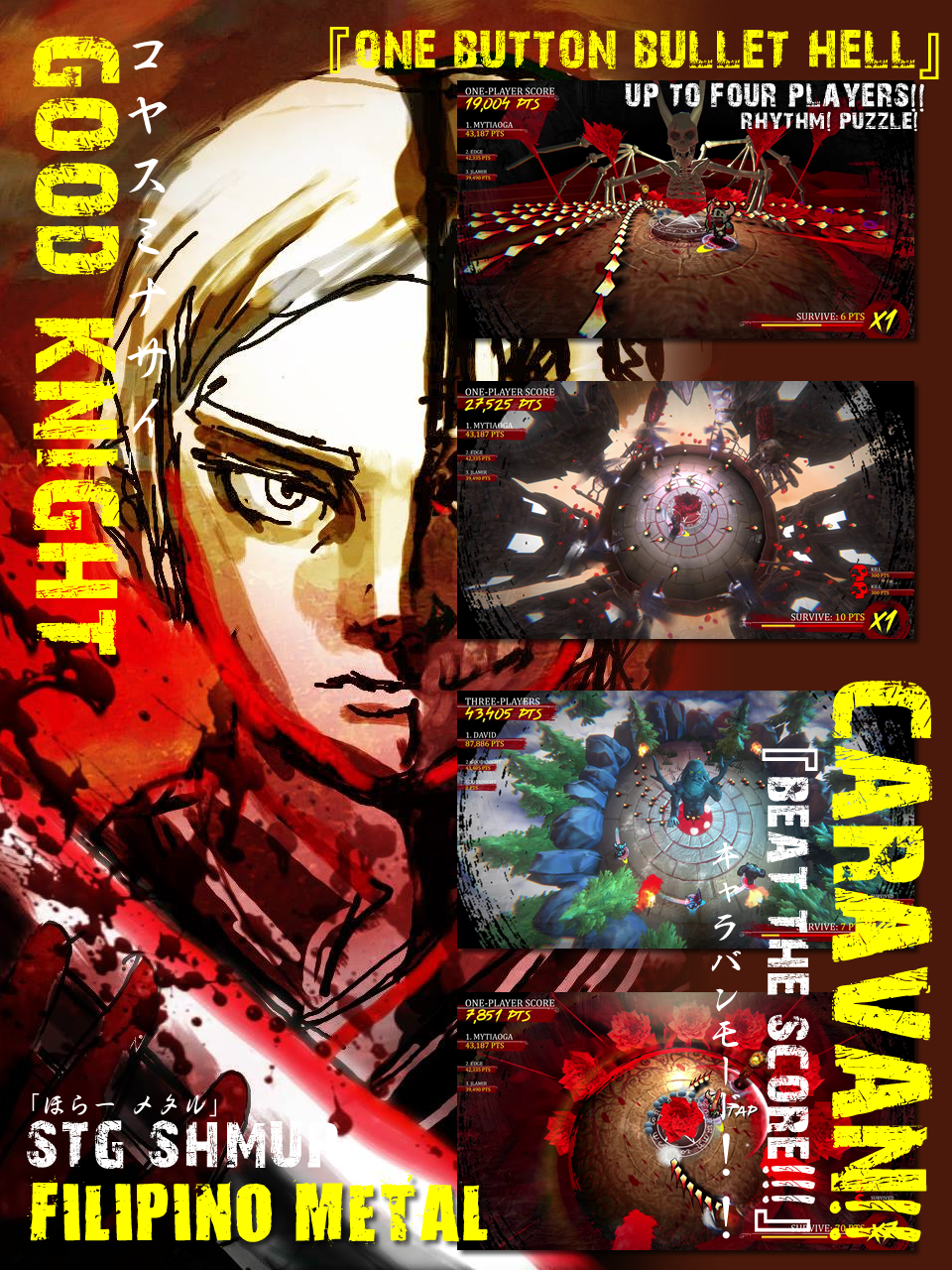 Code:
"Philippines' Best Desktop and Console Game" - GDAP GameOn 2019 Awards

"Philippines' Most Innovative Game" - GDAP GameOn 2019 Awards

"Best Indie Game of ESGS" - GG Network, 2019

"Most Popular Indie Game of ESGS" - GMA Network, 2018

"A game for the community, by the community" - Gosh Darn Geeky, 2019

"You Should Play This FILIPINO-Made Video Game!"
-Extra Rai

#GoodKnight is a Super-Hexagon inspired #ButtClenching One-Button Rhythm Puzzle Bullet-Hell.

It's a unique game that has no equal that takes inspiration from many genres and medium.

It has innovations such a deconstructed shmup design, well received checkpoint style scoring system, and a puzzle style unlimited retry system.

The story is told in a gothic style abstract poetry and a filipino metal on its mythologies and history.
Trailer:
https://www.youtube.com/watch?v=JGCeL4XxWcY
Free or pay what you want early access:
https://good-knight.itch.io/good-knight