I used a raycast (what you're referring to when yous say "line intersect") for lasers in VariaBULLET.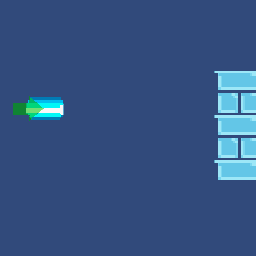 For the angle it shouldn't matter what your collision method is however. I made the laser rotate relative to a parent object and scale on the x axis.
There are some hidden issues you'll come across such as the raycast colliding with objects through the wall.
Lasers ended up being the most complicated shots in the system (homing being a close second).
If you can find a system to use in an engine, I'd recommend you pick one up. I'm glad I spent the time to make my own but if someone else made it I would have gladly bought it and moved on with development.