Announcement of a new shmup (Project name: Die to survive - First contact)
First I would like to introduce myself.
My real name is Thorsten and I have been working in the It area for over 20 years now.
I grew up with Pong and everything that came after that, so it was already many years ago.
I've been working on a shmup for some time, and slowly it's time to go public.
A first impression of the game you can get here:
https://youtu.be/xQM-kYHUn7o
I thought here would be an ideal place to ask if people would like to test the game soon from time to time and with feedback to help make it better.
The game is currently almost out of prototype status, but it will still take a while to complete. But the framework is meanwhile up for now.
I would be happy about any comments and suggestions.
If you are interested you are welcome to leave a comment and I will probably have a playable level to download for the next weekend.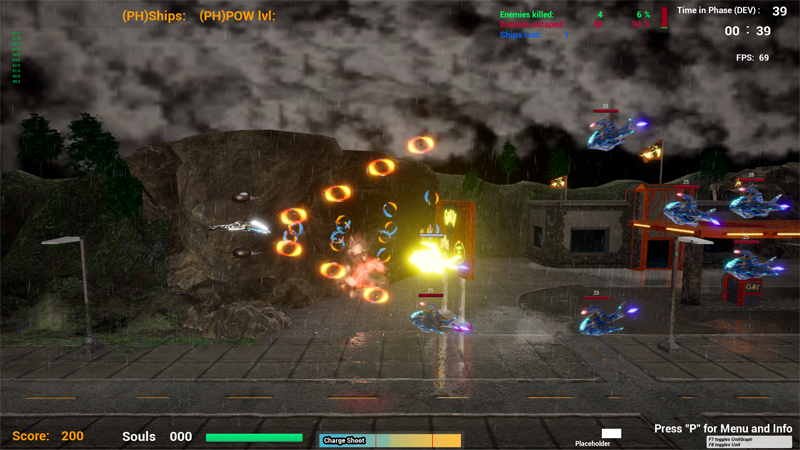 Regards Thorsten
Edit 13.04.2019
I just upload a playable (still WIP Prototype) version of an level.
It is not final but i hope you can get an see where this lead to.
It will end at time 330s so dont wonder if no more enemys spawning.
Download link:
http://www.dietosurvive.com/1/prototype.html
It is packed with 7Zip a link for this packer will be also on the site if you can´t unpack the game.
I hope you like it and have fun testing.