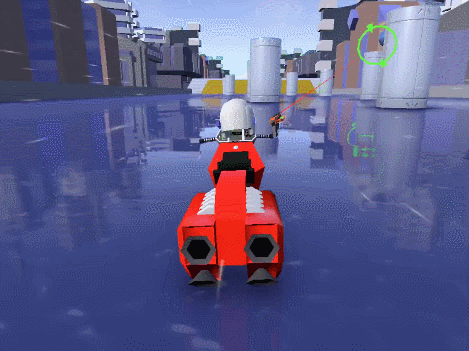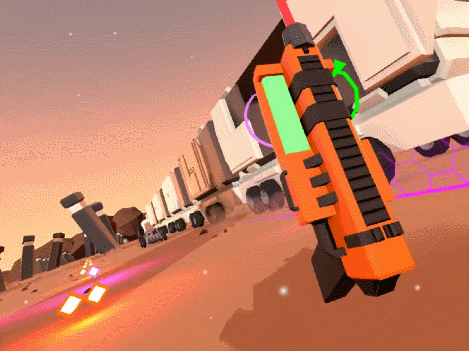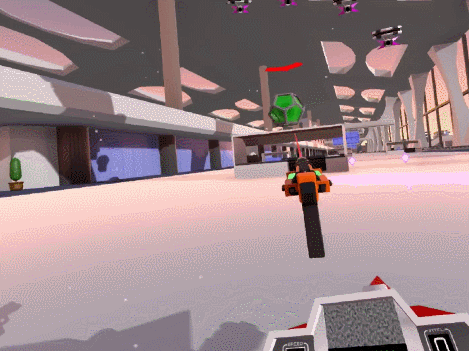 Releasing for PCVR/PC in Q2 2019
Demo Release Trailer
September 2017 Demo:
(unofficially non-VR compatible)
Steam | itch.io | Oculus
Website
Horizon Vanguard is an on-rails forward-scrolling first-person action game. Use your hovercycle to dodge enemy fire and attack armored ground targets while taking aim with your pistol to destabilize and destroy aerial foes! Use your top-down 2D radar to get your bearings when overwhelmed! Features an Outrun-style 15 branching stages and an awesome soundtrack by coda.
The initial concept came from wanting to play something like
Burning Force
in VR, but how could you not also want a pistol in that scenario? The game is primarily designed for VR, but is totally playable on a traditional monitor with traditional PC keyboard+mouse controls. I released a demo back in September of 2017 featuring an initial stage and two branching half-stages. This demo supports non-VR play as well, though it's lacking resolution and control options.
Since then I've been chipping away at the full version, which I'm hoping to release in the second quarter of 2019. The full version includes additions to the core mechanics, a beefed up scoring system, a "Single Stage" mode, score-based unlocks, more robust non-VR support, and of course a lot of difficulty refinement. The currently released demo can be played without VR, but non-VR users should also expect traditional PC gaming options like input binding and resolution selection.