Hey there, I'm one developer/designer on the game Shwip, a bullet-hell shmup inspired by the likes of geometry wars. Recently launched on steam early access, we're looking for some feedback to make the game better. I'd like to give away 5 keys to anyone here who would like to give it a shot! You're all experts and would give the game a fair preview.
Our game pits you against wave upon wave of geometric foes in a timed 3 minute arcade, a stylistic combo driven single-life mode, and a weapon disabled mode where you dodge mines while trying to survive. Style mode is current in development and will launch with the full release. We also offer local competitive multiplayer with one extra mode called Shwipball, which is basically air hockey with whips.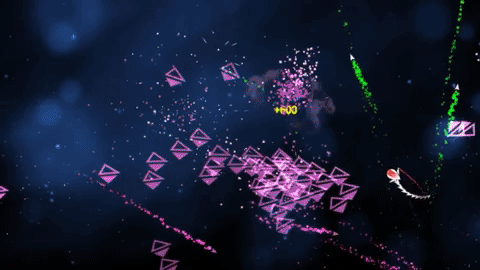 I've been playing shmups since I was a kid and was inspired to make my own a few years ago.
The steam page is here,
https://store.steampowered.com/app/349710/Shwip/
Thanks for taking the time to read this!