Sorry for being absent for so long, but I had to develop a game.
A lot of things happened recently and I just wanted to give a sign of live and answer your last questions. First off, a bit of personal stuff: Some months ago I had the chance to quit my job at a large game dev company and head into full-time indie development. After doing lots of administrative paperwork I can now concentrate on finishing Rigid Force Alpha.
Thanks to that, the game is making good progress now and we're hoping to release it by the end of 2017. During the past months I finally found the time to set up a homepage (
http://www.com8com1.com
) and several social media channels, where we're constantly posting new media and development updates. The links to these channels can be found in the first post of this thread. Check them out and follow us for staying up to date!
Here are some new impressions from Rigid Force Alpha, showing some of the new weapon features and level design updates implemented recently. I will go more into detail on these topics later.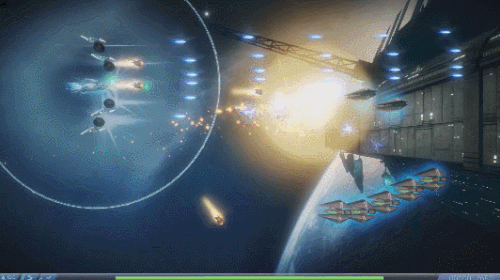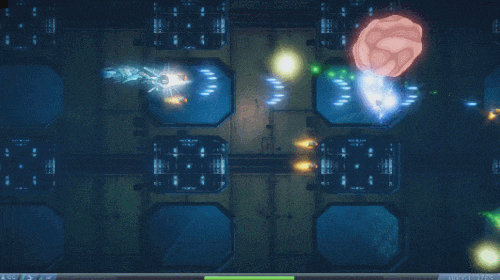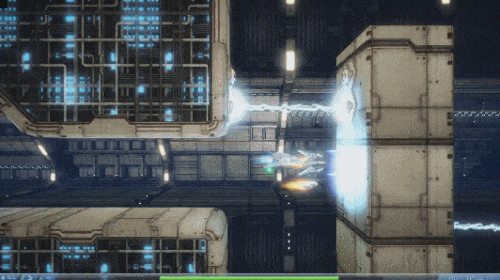 Please also check out our new series of articles at our IndieDB site. You will now find monthly dev round-ups with lots of insights, screenshots and GIFs. Here are the links:
And now for answering your last questions:
Quote:
The game continues to look really, really good. Looking forward to it.

I notice some of those bosses and even their attacks are pretty much copied from R-Type and Gradius.
Thank you! As stated earlier, RFA is indeed inspired by the awesome side-scrolling shmups from the past, not only the R-Type and Gradius series. While there definitely are some similarities, I would not say that anything is 'copied from', but rather 'influenced by' other games. So it's more a personal reference or allusion to games I personally like. I sometimes got the comment that the stage 5 boss looks similar to Big Core MK-3 - I understand that sentiment, but if you directly compare them, you'll note that both are quite different. And yes, both do shoot large bullets, let's not be nitpicking here.
Quote:
Totally amazing game, bro! Is it finished?
Not yet, but as I wrote above, the game should be ready by the end of 2017. Fingers crossed!
Quote:
Dang, looks great!
I watched the boss trailer and they all look pretty neat.

I'd like to check on enemy and bullet-readability quickly.
*In the boss trailer, in the 'green boss' where he's shooting weird snail things, I had a hard time telling what was would kill the player and what wouldn't.
*Also, in the older Dec 2015 trailer, at 18 seconds in the desert level (which looks great) the enemy that shoots pink bullets at the bottom and middle-- those bullets were hard to see. Consider a dark halo around them, since they are already bright in the center.
*And the levels with red in the background, specifically at 32" (enemies blend in a bit much) and 35" (same problem).

The art looks really solid, here's to great gameplay--good luck on completing it. Definitely looking forward to it.
I took your feedback into account and:
* removed the splatter effects for now - maybe I'll re-add them, but in a more reduced version, so you won't mistake the particle effects for actual obstacles
* exchanged the pink bullets for animated objects with a darker outline - this really improves the readability
* gave a slight outer glow to all enemies, which makes them stand out more and prevent blending too much with the background.