A very rudimentary but versatile SHMUP snake algorithm in GML. Now you can create your own snake enemies like those found in so many SHMUPS.
In the room, the "head" of the snake is placed, with creation code to set the snake's length and the gap between each body segment.
The snake follows your mouse cursor.
This algorithm can be adapted for Gradius-style Option movement.
This algorithm is parameter-based, getting its information from creation code, to allow customization.
Examples: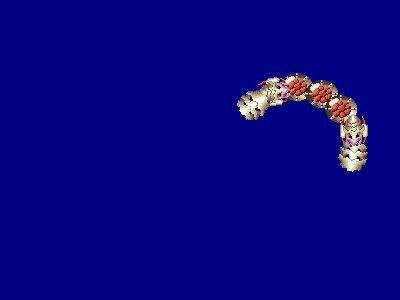 Snakes can be of any length...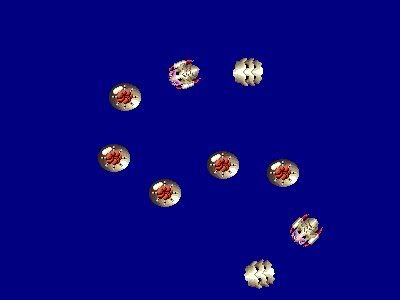 ...and of any follow distance between segments.
R-Type Outslay examples (bodylength = 32, stepdelay = 12):
Download the GMK source for the algorithm here:
http://www.sendspace.com/file/sa7m2m