That 21"White Westinghouse pile of blah I've been flipping constantly for a good three years or so is finally retired to dedicated vertical. Unfortunately there isn't space on the TV tray for it, so it's on the flo'.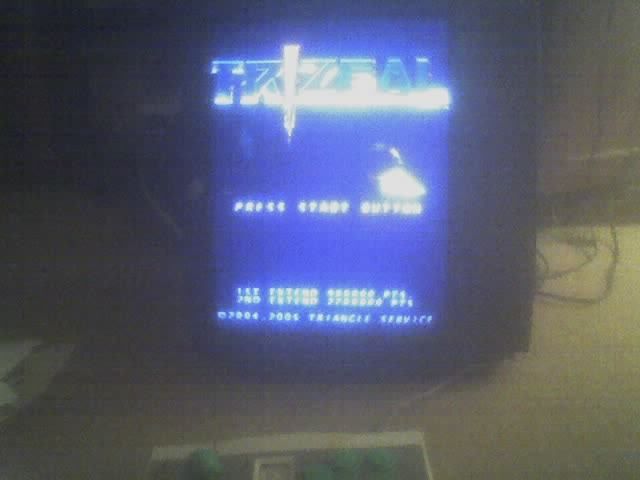 y helo thar trizeel
I'd try flipping the 27" Sanyo, but that's kinda not my TV. This set does great though, although there is very slight discoloration on the top-left and bottom-right corners.
Oh yeah, and because they're both older sets, the display is routed through an RF converter and coax splitters.