Hi everyone! After a couple of years since I saw this mod for the first time, I finally decided to give it a try, and the result surprised me greatly. Of course it is not perfect, as there are some noticeable ringing artifacts here and there, but in overall terms, I think that the image quality is closer to a 1-chip than to a stock 2-chip. So, in opinion, the mod worth it.
For anyone interested in the details, I installed the mod on a japanese NTSC SNS-CPU-RGB-02. This board has a slightly different analog video path, as can be seen in the following image: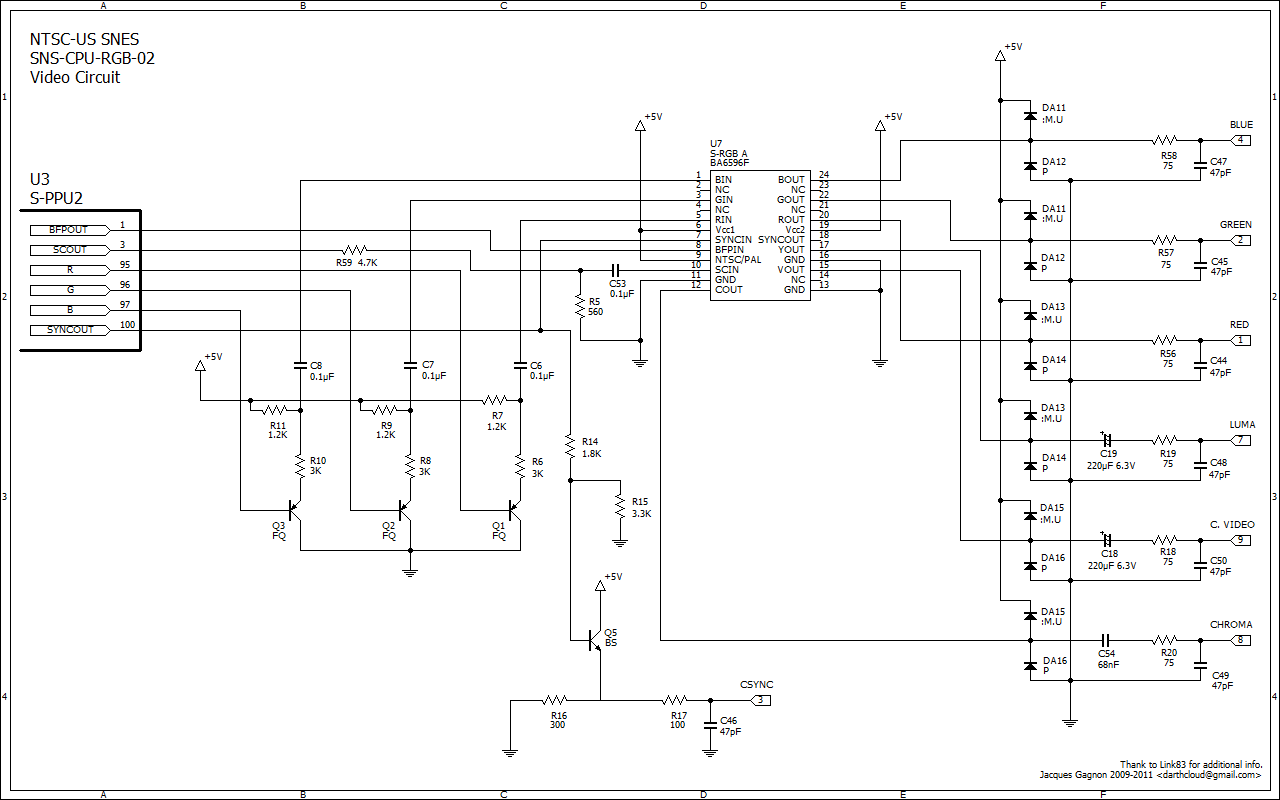 Between the PPU2 and the video encoder, there is only one PNP common-collector stage, instead of 2. The RGB signals on the multiAV come from the video encoder, instead of coming directly from the transistor. For this reason, I had to add the missing common-collector stage, using three aditional transistors. I used the SMD version of the BC857, which seems to work well. I also used LL4148 (SMD version of 1N4148) for the diodes, and replaced 300 ohm, 200 ohm and 2 kohm resistors with 330 ohm, 220 ohm and 2k2 ohm ones, which are easier to find.
For the PCB, I made my own home-made design. Here is the board installed (forget about the green wires at the IC, I accidentaly swaped IN+ and IN- inputs on two of the three amplifiers when designing the board):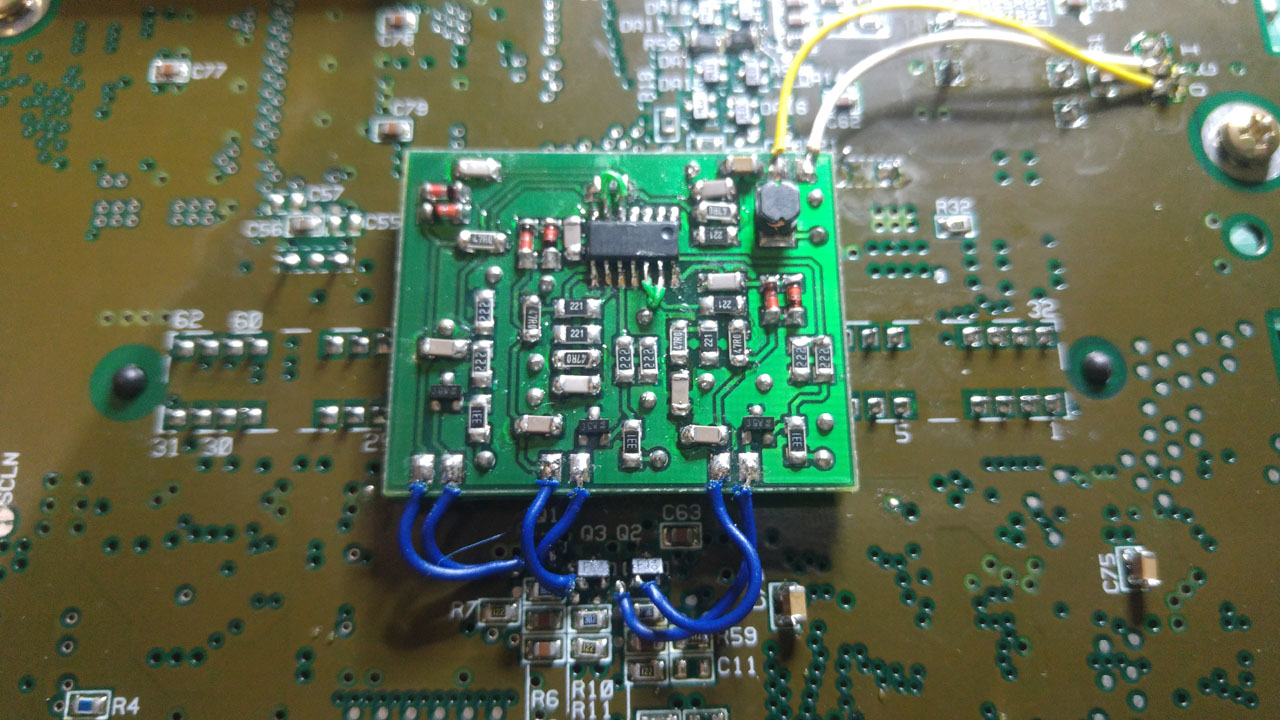 I lifted the base of transistors Q1, Q2 and Q3, took the original RGB signals from the PCB pad, and reinjected the modified signals at the transistors bases. I also lifted PPU2 pin 3, to remove the diagonal chroma sub-carrier interference (this is something almost mandatory in this board revision).
Here are some comparisons before and after the mod. The console is directly connected to a Framemeister and the image is upscaled to 1080p. Sorry for the quality, I don't have any capture device, so I had to photograph the TV with the phone: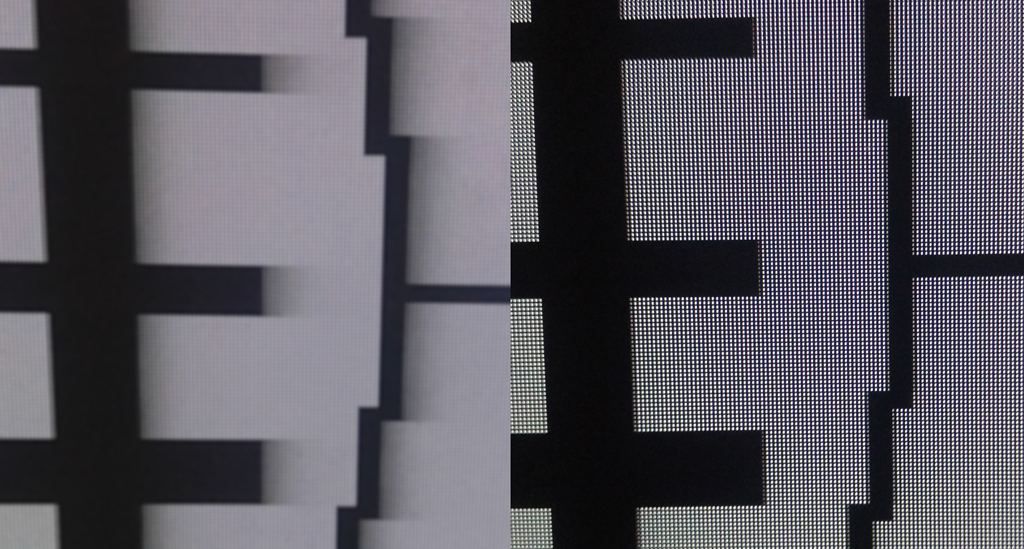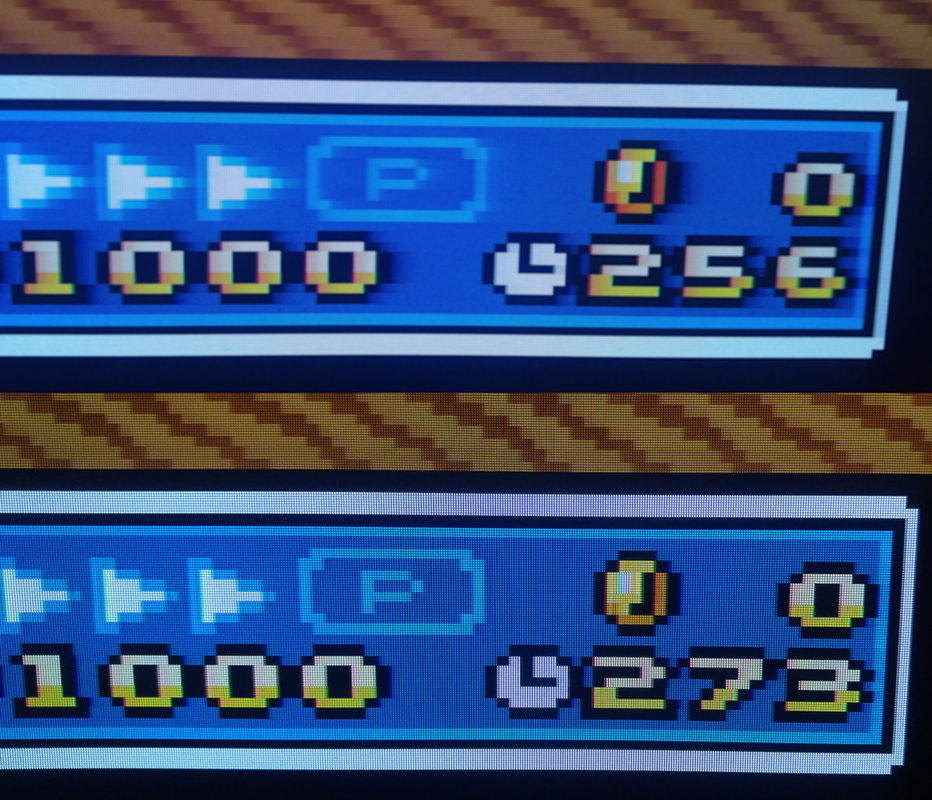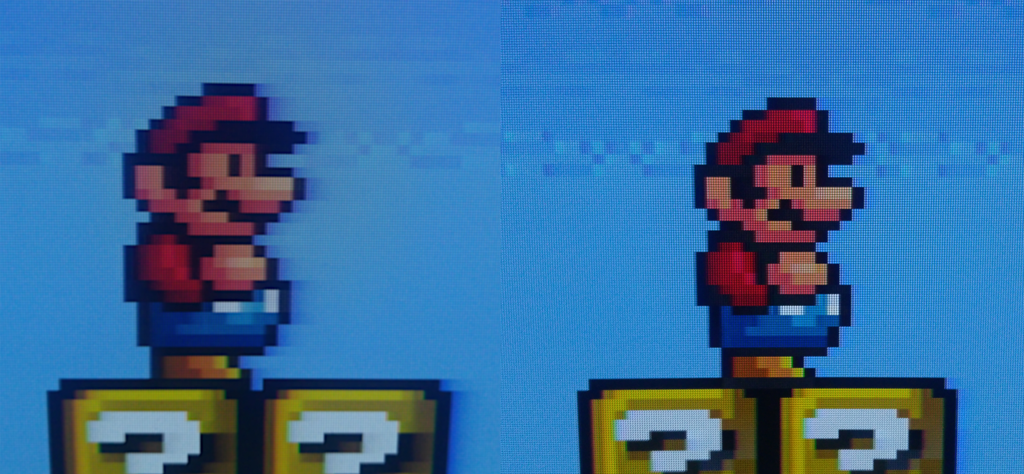 I hope someone find this information useful.