Hi guys, so i not have so much time to finish the mod, today i test the VGA cable i assembled, i getting this so far: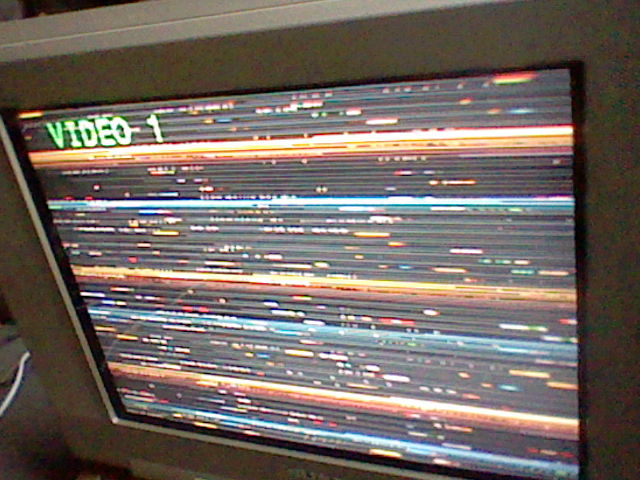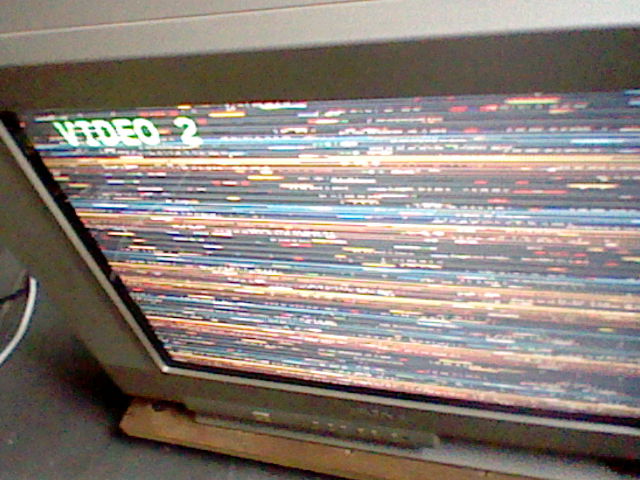 i know i wire my vga cable wrong, but not know what is the error, i build him based on same the 8 bit guy did: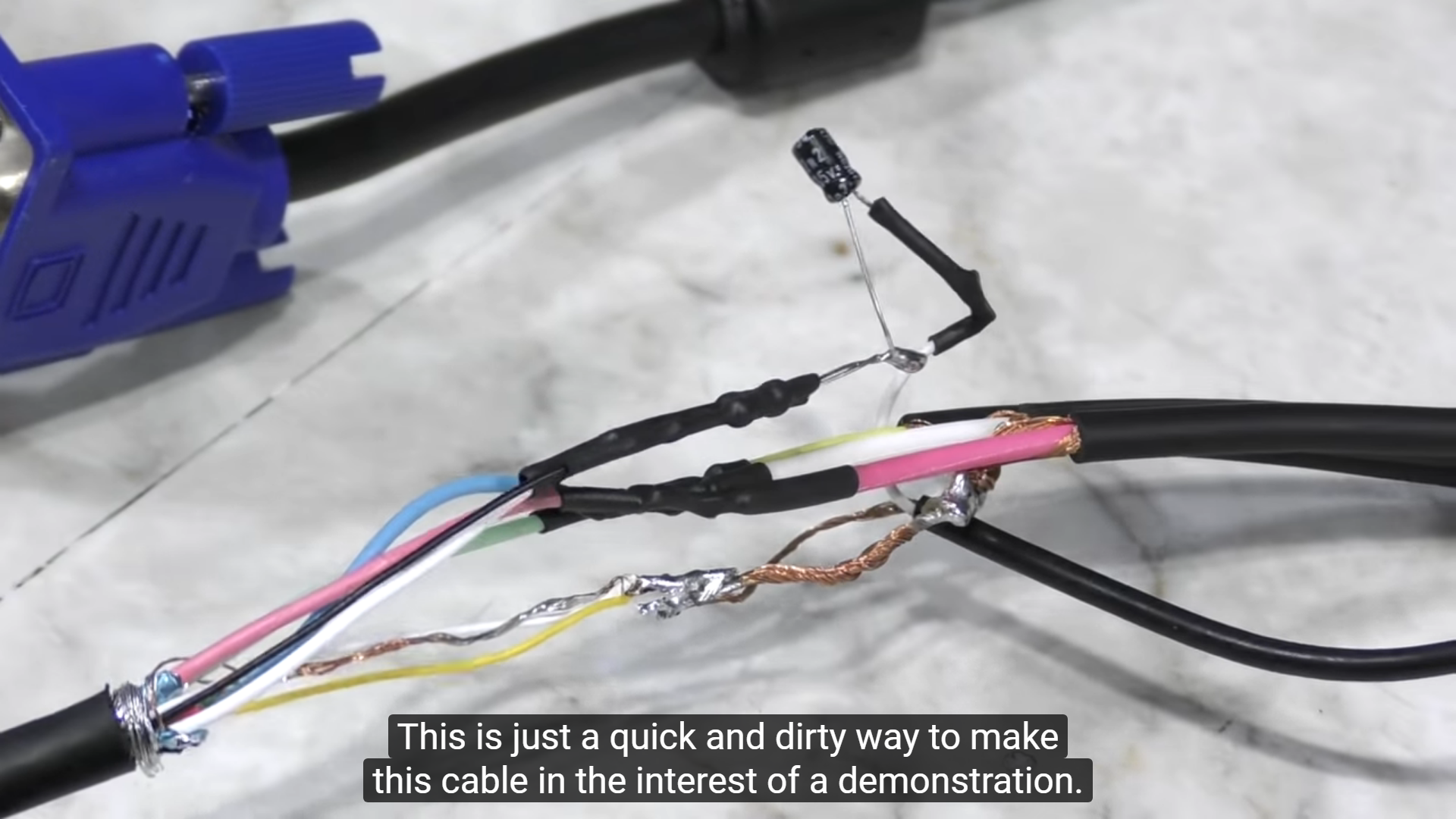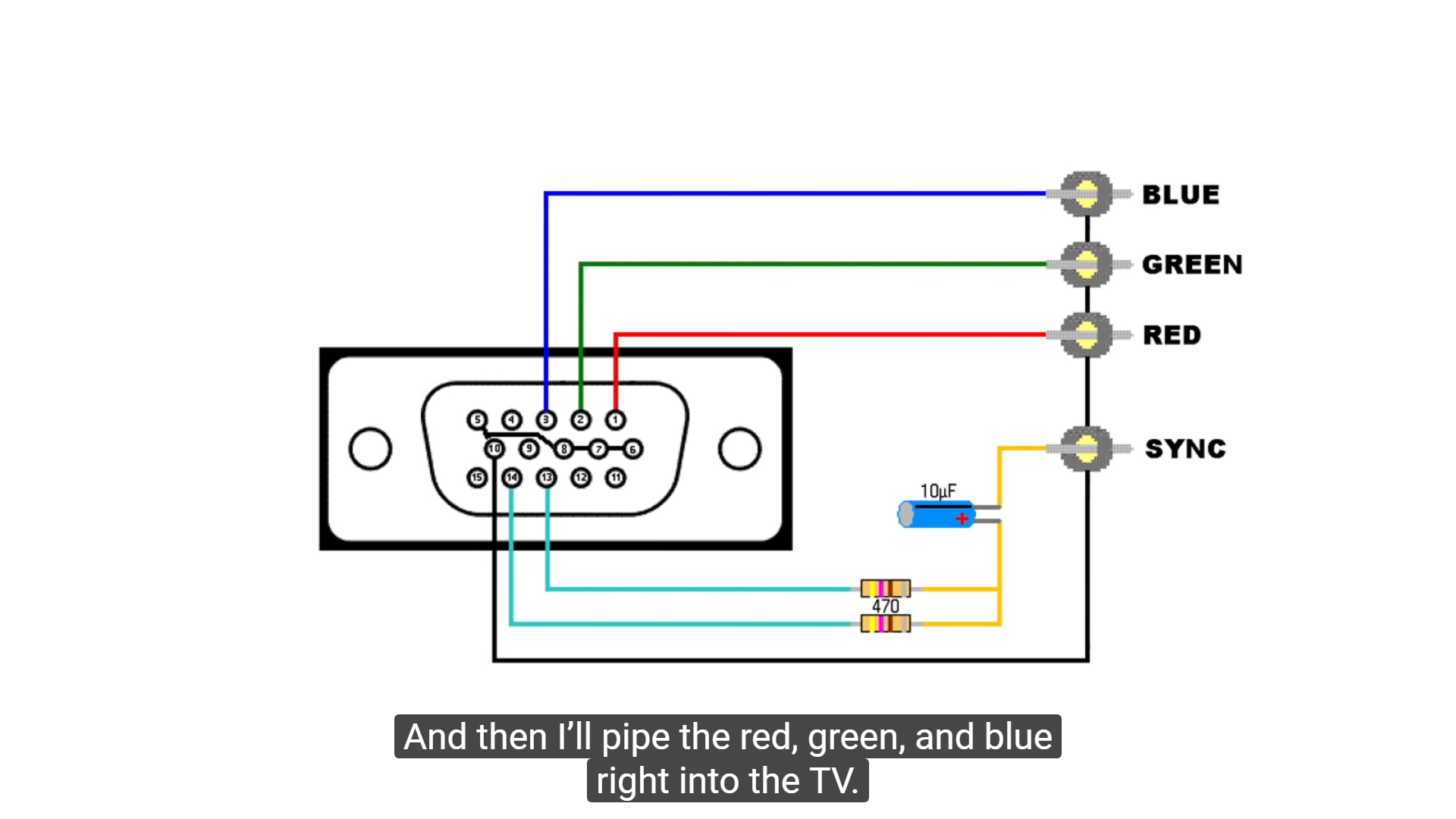 mgerety looks like the same problem you was getting, can you please send your VGA to S-VIDEO wiring? i not get it
i simply trying to replicate the 8-bit-guy video cable but instead using RCA pins i just solder direct to the CRT RGB cables and the yellow sync, maybe i did wrong ground? i dont know, that 10uf capacitor is really needed? used two 1K resistors in the sync part instead 470R
Also a bit off topic but something very wrong is happening to: my CRT sync (composite) pin is in short with the CRT ground, the audio ones not have same problem, its even normal?