Hi all, sorry to resurrect the thread, but I'm having basically the same issue as people here, just with a different source: VGA out from PC. I'm using an Ikegami HTM-2005r, and I am using an Nvidia 980Ti with Windows 10. My setup is:
VGA out from the DVI-I port, to an Extron RGB 192V. The 192V is setup with serration edges on and DSSP on. From there, I am using BNC cables to a Crosspoint, and from the Crosspoint to the Ikegami. The crosspoint is set to 75ohm for this input.
I used CRU to create a custom resolution for 240P. When it comes to this part, I have no idea what I'm doing, but here's a screenshot of the custom resolution: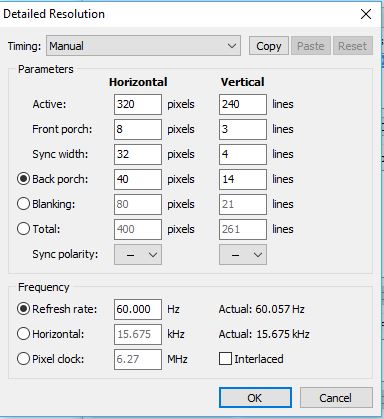 Whether using RGsB or RGBS, I have the same problem with 240P - the picture is nice and stable, but the top edge is "wavy." Here's a picture: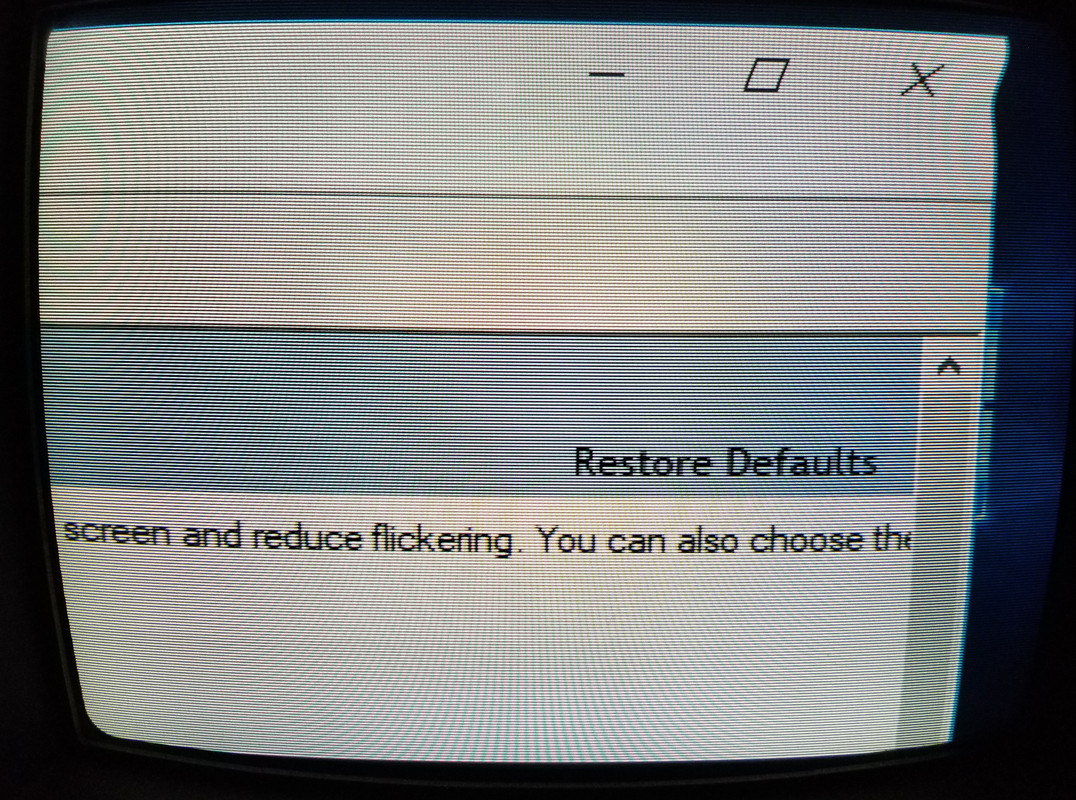 On my other TV, a M20M2U, which is also being fed by the same chain, the picture does not have this problem.
As an aside- at 720P and up, using this same setup, I get the colors coming through fine, with one glaring problem - some of the things that should be black, are turning up purple! Again, this is with RGsB or RGBS. Anyone have any insight into this problem too?
Thanks all for any help, I greatly appreciate it!