Hi fellas! Another proud owner of a DT-V 1710C with an original IF-C01COMG.
I'm trying to connect a HAS through a VGA-5BNC but I get a pretty dark screen, well, actually a white line where the top edge of the 16:9 should be but no image. I read the whole thread and already changed the Sync to EXT and select the correct slot, in my case 2D. Still gives me NO SYNC and HIGH under it. Maybe I should change something on the HAS to make the JCV happy?
Gotta read the manual for both, the HAS and the CRT this week...
Edit: managed to get image on the screen with a Neo Geo and PCE but get a discolored tint on the lower corners of the screen. There're no speakers or strong magnets around. Degaussing does not get rid of it. I removed the IF-C01COMG and inserted it again, no change. Is there a way to fix this?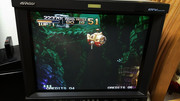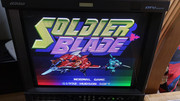 The seller sent me some images before shipping and even though he's using the SDI input and 16:9, the colors and geometry look fine.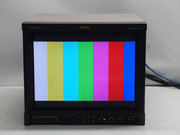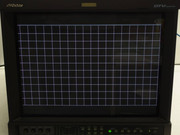 Maybe the card is faulty?
Edit 2: tried the HAS today, same results. Discoloring on the bottom corners and bended image on the top. The only thing I could try is swap the cards around and see if that fixes the discoloring. Since this monitor is very picky with sync, I know the skew on the top won't be fixable.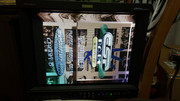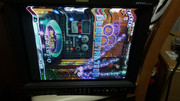 _________________


xavierjesus wrote:

Fcuking love sticks made from random objects. I'm off now actually to buy a plastic vagina...