UPDATE 06/2016: The thread covers development phases of a DIY video digitizer/scanconverter project that eventually became Open Source Scan Converter (OSSC). General discussion about OSSC still continues here, but support and more specific questions should move to OSSC-specific section on Videogameperfection.com forums. Basic information about the device and how to get one can be found on JunkerHQ wiki.
Hi!
Since the spring, I've used some of my spare time to design a gamer-friendly video digitizer & scandoubler -system. One may wonder why, as there some pretty good commercial ones available which are more or less suitable for retro gaming. I'm mostly doing this for fun and to see how good results it's possible to pull out with a DIY system.
Anyway, the main parts of the system are video digitizer IC, FPGA and HDMI transmitter IC. My first prototype is a PCB with input video connectors and the video digitizer IC. The PCB (shown below) is connected to a FPGA development board, which contains logic for video processing and scandoubling, and a HDMI transmitter daughter card for video output. The next step would be to integrate the FPGA and HDMI TX chips to the same PCB, which would make it a standalone system.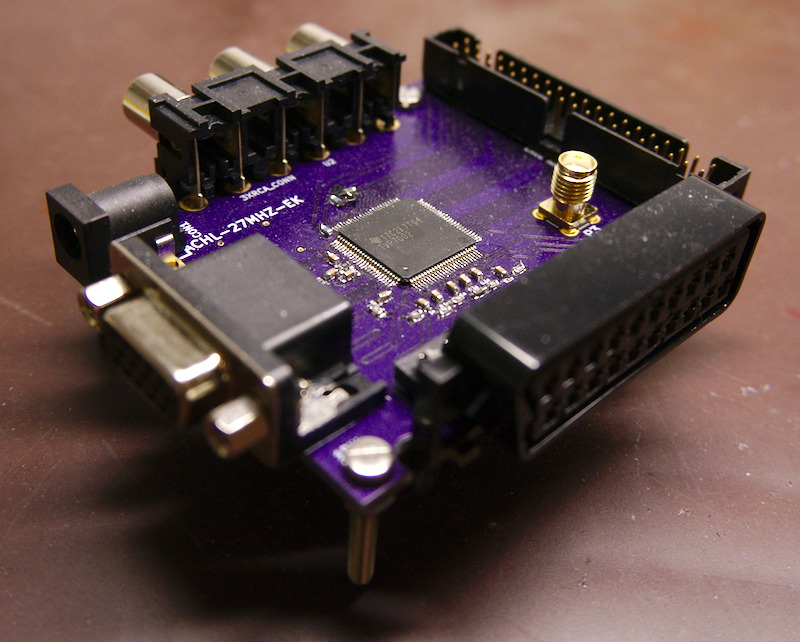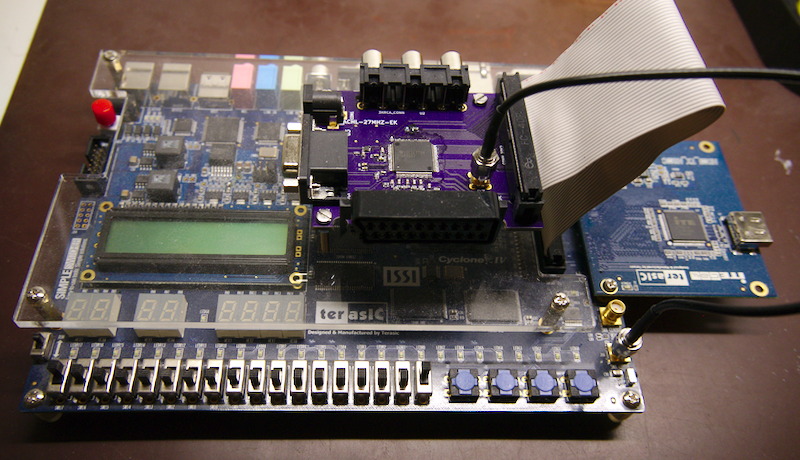 The features of the current system include:
-digitizes&scandoubles 240p/480i to 480p, 288p/576i to 576p, and digitizes 480p and higher
-very low latency (less than 2 scanlines)
-single-field "deinterlace" for interlaced modes - a fast method which looks okay
-quick 240p<->480i switching
-multiple inputs supporting various formats


-RGBS via SCART connector
-RGBHV/RGBS via VGA connector
-YPbPr/RGsB via 3xRCA connector


-all video processing done in RGB domain - no conversion to YCbCr at any stage
-full-range RGB output through HDMI
-optional scanlines
-configurable horizontal sample rate (only limited by display support)

I've tested this with some 8 different consoles, of which only one does not sync properly. There are still tons of stuff to do, but it's looking quite good already. Of course the end result depends how well the display scales 480p etc. to its native resolution, but at least in my setup this gives better results than connecting consoles directly to TV's analog inputs. After the standalone system is finished, I'll probably release all the source code and schematics so that anyone with right skills can build one and improve the design.
Below is a link to a video which shows the system in action. I used Chrono Cross as test game, as it contains lots of 240p<->480i switching and uses "field 1"-signaling with 240p (confuses many video processors):
Testing with PSX