I thought someone might be interested in what i am doing with my 3 GSCART switches. I am building 2 cabinets, one behind the couch with the older consoles (scart) and one under the TV for the newer HDMI switches.
I will be adding RGB LED's to the cabinet and using the GSCART's EXT headers to read the auto selected input. The circuit board shown below constantly reads the inputs of up to 5 GSCART's and 5 Extron HDMI switches. Using this data it knows when any console is turned on in real time. All configuration is done via a web interface that it hosts over wifi.
The end result is turning on a console automatically lights up the shelf and the specific hole that console is in. There are a few lighting effects like having animated lights come in from the sides and stop at the console that is turned on, or coming in a large circle centered on the console that is turned on. It will also provide attract mode effects where the RGB LED's will light up squares in patterns, different fades, etc.
Boards and components are ordered and i will be putting it all together very soon. I plan to make only 2 for my personal use however if there is interest i might share the firmware code, board layout and schematics for anyone that wants to make one themselves for their own use, its only about $20 worth of parts. If you know how to program an Arduino you should be able to figure out how to adapt it to your own setup.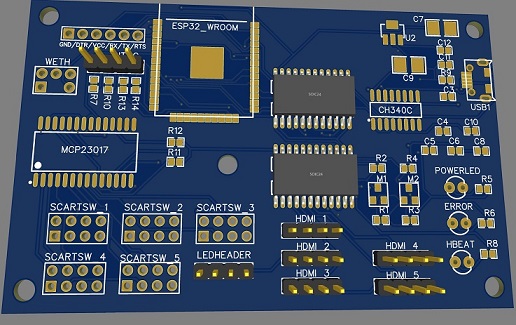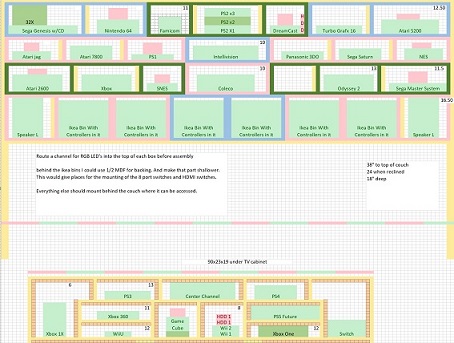 (Clicking on the image should open the larger version)
I read that superg had never seen a project that used the EXT header before. While now you have