superg wrote:
D wrote:
Thanks for the answer. Your suggestions are not an option in my setups case (but might be very useful for others!). Scart also supports composite, but I guess you know that already.

Perhaps the gwscart is always telling my tv that an rgb signal is incoming or something like that, so my tv perhaps does not then show the composite signal.

I understand that the gwscart does not switch it's signal to composite when a composite signal is being used. Could be a possible feature in a new version. That would just be ideal. Perhaps also for S-Video signals.
I think you misunderstand how it works.
Output 1: connect using SCART male to male cable to your TV/OSSC/XRGB
Output 2: use this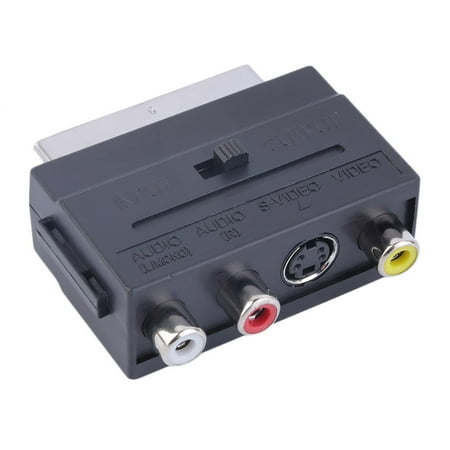 and connect it using 3 RCA male to male cables to your TV/XRGB composite input.
You will have to switch your TV/OSSC/XRGB mode using the remote depending on which signal you'll want to use but other than that it will work.
And what is the most important, keep CS/OFF toggle to OFF because otherwise your CVBS will be cleaned of any video data.
Hi superg, thank you for your answer. I understand
My output 1 is connect directly to my tv via scart, Ideally I want it to display through that
My output 2 is connect to a monitor, so it is already in use.
I think I will just have to connect another composite cable to my tv and just not use the gwscart at all.
_________________


Pixel_Outlaw wrote:

Good, hopefully it will return us to the dark ages of gaming where multiple people could play on one television and you actually had to have real friends.