Fudoh wrote:
Quote:
Does the 15 take sync on luma / sync over composite?
of course it does. Do you know of any scart input that actually does NOT ?
Quote:
It's a shame they never made one with BNCs, DE-15 AND SCART!
too much of niche market I would say and don't forget that these were really expensive when they were available new. I still think an OSSC with a matching output adapter is the very best option for a transcoder these days.
Hehe, well I'm in the U-S-of-A, only used SCART on transcoders and other fun things, but good point! That would be quite ridiculous if it didn't!
That's the one letdown of the FC-14, but of course it's easy as pie to find a way to get RGBS into it! I still don't know for certain of any device that uses the 'RsGsBs' aka 'sync all over the place' the FC-14 has & most Extron stuff offers. I've searched around and it's mostly just vague 'probably some old projectors' etc, hehe
I've used my OSSC on passthrough with one of those great cheap HDMI to YPbPrs on a CRT before, for kicks, but usually just stick with the Kramer. ARGUABLY less of a cable mess!
EDIT: I do know of SCART ports that don't take RGB with sync on luma and sync on composite!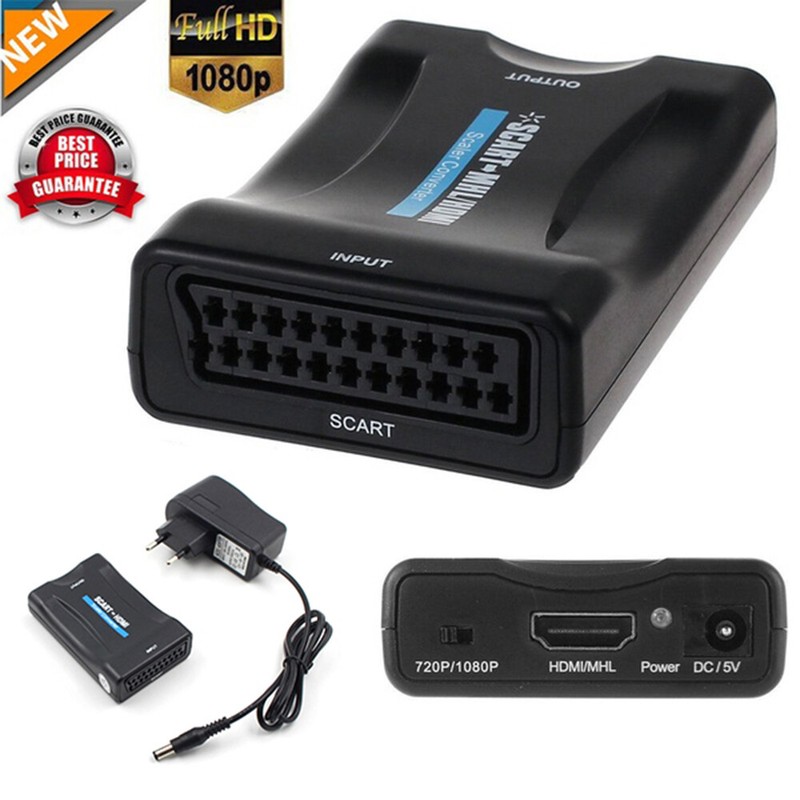 Arguably the worst line of transcoders ever, these curvy black ones with the blue rectangle and white text lol. I'm known as the token transcoder/processor etc nerd in this group of CRT fans I chat with, but my knowledge is nothing compared to your classic site. Anyone else come to mind as far as 'worst ever'?