Fudoh wrote:
In regard to a PS2's AV output: Is the any difference (in quality or otherwise) between pin 5 (s-video luma) and pin 12 (component luma as long as the PS2 is set to YUV) as long as the system is staying at 15khz ?
The Y pin has a *much* nicer looking cap in front of it.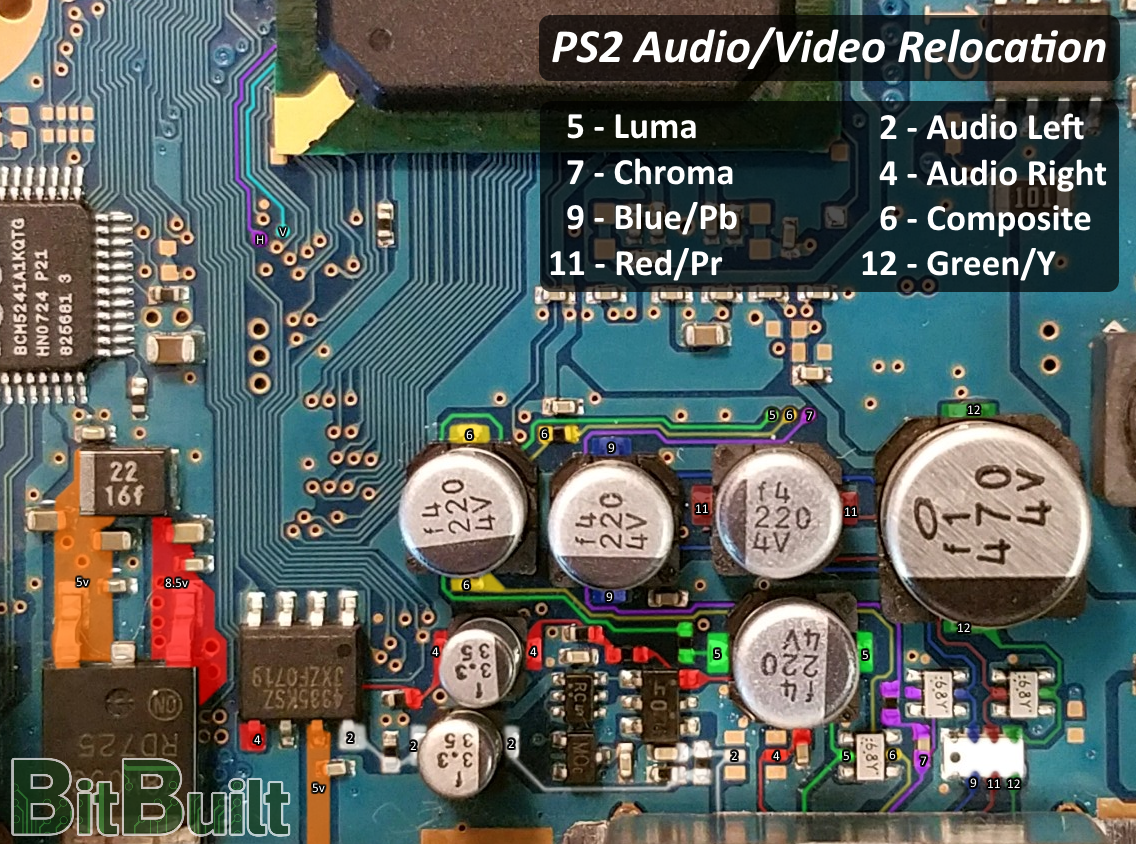 If you can't find a more definitive answer here:
these guys
are pretty good to ask those sorts of questions.
Also, I'll try to scare up the schematic. I'll let you know if I figure anything out if someone doesn't beat me to it.
Edit: Found the schematic, but it's not definitive.
https://gamesx.com/wiki/lib/exe/fetch.p ... al_2nd.pdf
IC206, cxa3525r-t4, is the analog output IC. The green output switches between G and Y depending on whether or not you select RGB or component, so there _is_ a difference in the pin output. If you go back further, IC205, which is generating the digital video signal, is routing Y to IC206. If I had to guess, IC206 is probably just generating the same Y for both the s-video and the component output from it's Y input via IC205.
What happens after it leaves IC206 is that the G/Y goes through the bigger capacitor. The rest is the same; they both run through the same value resistor network and the same value EMI fliter.
What I can't tell you for 100% is how IC206 handles the Y. There's no datasheet for that around. It would take hooking a scope up and looking at it to see if there was a difference in the signals. How important to you is this?