Pedro Lambrini wrote:
I've played the Master System version a lot over the years. Since people in the thread are talking in general terms about BB I was wondering what folks thoughts were on SMS version. I know it's quite different from the arcade but I feel it has a charm all of its own.
200 levels is what sets this apart from the other versions, plus a newer powerup that freezes the enemies on screen into blocks of ice make this game worth owning. But the game slows down heavily while this freeze power up does it's thing.
Did 1CC the X68K version many eons ago (I likely could never do it again, did use another credit to bring player 2 in right before the final boss croaked), that's how I found that version has a hidden version called Sybubblen, where you play as a mechanical thing, and the enemies also all become mechanical.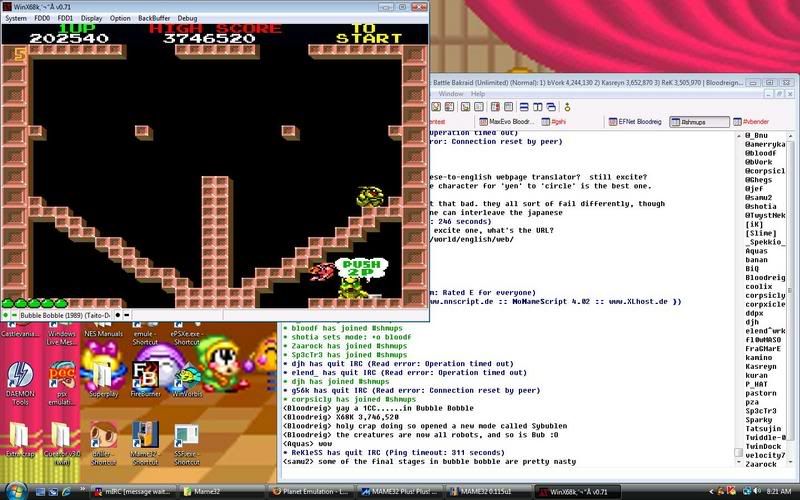 includes #Shmups chat window too.
FM Towns Marty also has a secret version in Bubble Bobble. In the options screen, where password is, enter ILOVEYOU and you'll get a Bubble Bobble where the players are female, and the enemies odd.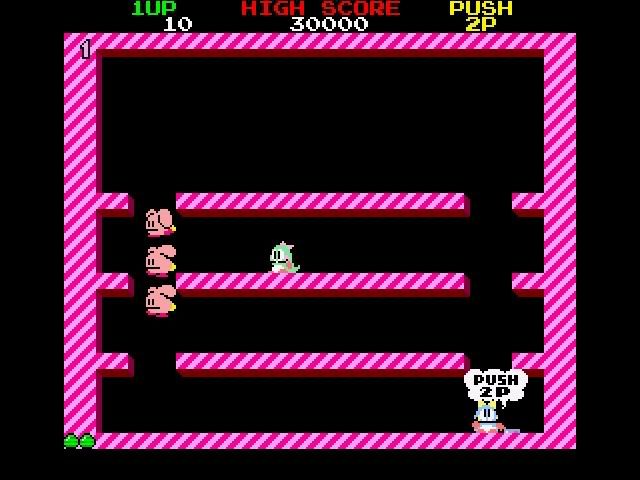 The password for the FM Towns version I save stated through the game, got the code at the end, tested it, and it worked. Basically leaving only the X68K version as the only one I ever 1CC'ed. I gave the code to a guy on Youtube, he did a little video about it here:
https://www.youtube.com/watch?v=TNVc62UleKE