dan76 wrote:
Weird, I'm going to see Mullholland Drive in Sunday with my gf. She's never seen a David Lynch film (ha, she's in for a treat).
I told mine if she wanted to adopt the Naomi Watts jean shorts no shirt attire for around the house, that I'd be totally okay w/ that.
Quote:
Do not read until after you seen the film:


This I actually found last night while Googling around. Was definitely impressed with the show. I probably missed this one as it was when I was still kinda new to being an expat. Loads of things flew under the radar for me.
Quote:
All his films are worth seeing at the cine. His sound design gets lost in a tv. Lost Highway was great from what I remember.
Yeah, and more of a mind fuck. I enjoyed it though, when I saw it first run. As for the sound, the cinema last night showed something that was sent w/ the original film, signed by Lynch.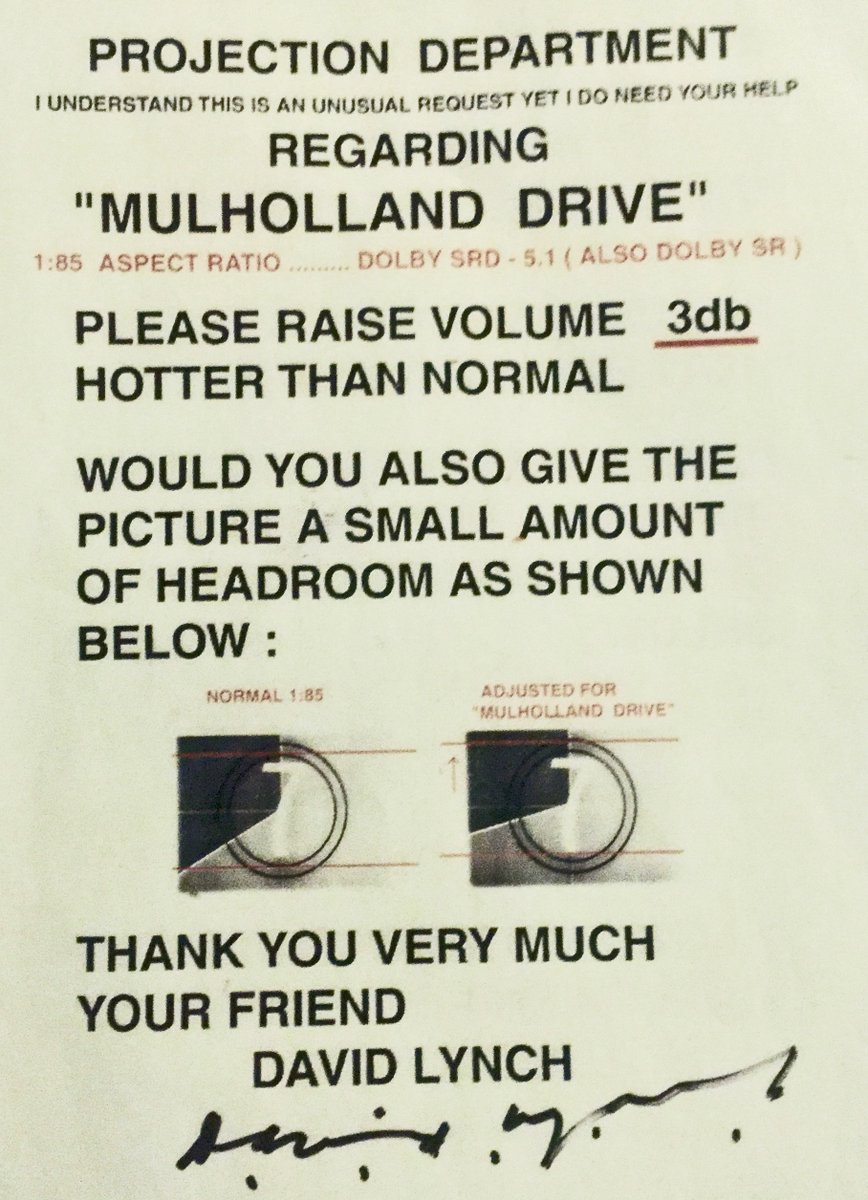 Quote:
Just started on season 2 of Twin Peaks, getting ready for season 3.
We need a shmups watch party!
_________________


RegalSin wrote:

New PowerPuff Girls. They all have evil pornstart eyelashes.