I've been buying a fuckload of tits 'n ass mahjong games for Saturn: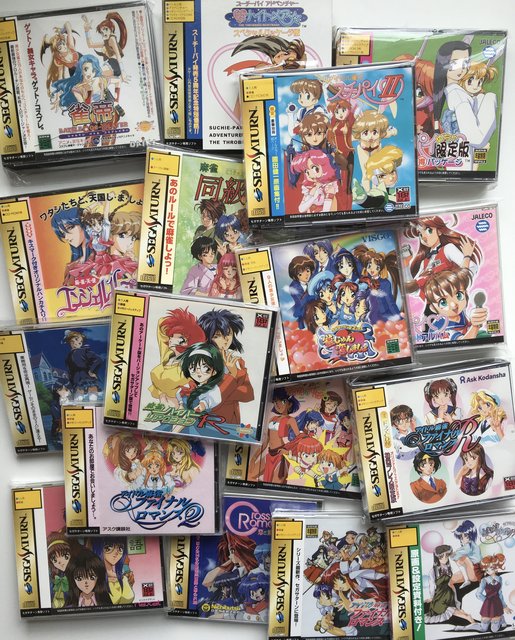 I've already discussed some in the mahjong thread. Gonna elaborate on the others, if there's interest. Really been digging
Mahjong Yon-Shimai: Wakakusa Monogatari
and
Mahjong Hyper Reaction R.
Some other Saturn junk: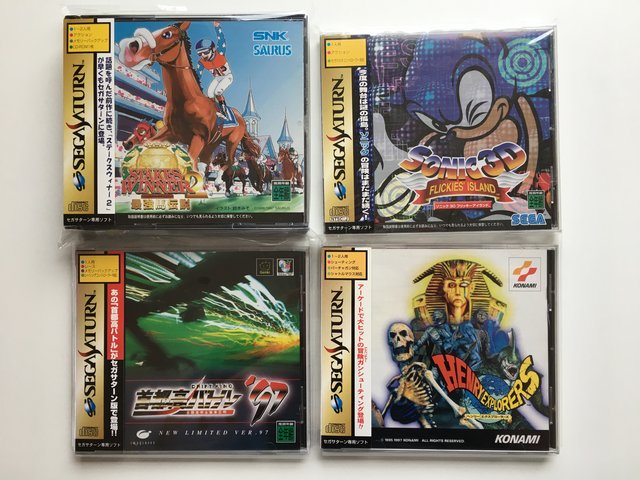 - Stakes Winner 2
— Neo Geo port. People don't believe me, but this is a great game!
- Sonic 3D & Flickies' Island
— Not that great, but I feel it's the best version of the game. Came out really late in Japan, so all the graphic design corresponds to the Sonic Adventure look, which is kind of weird.
- Shutokou Battle '97
— One of the best polygonal Saturn arcade racers (and the system actually doesn't have a lot of good ones)
- Henry Explorers
— Kinda trashy, but I love the style.
Also a fuckload of Neo Geo CD games: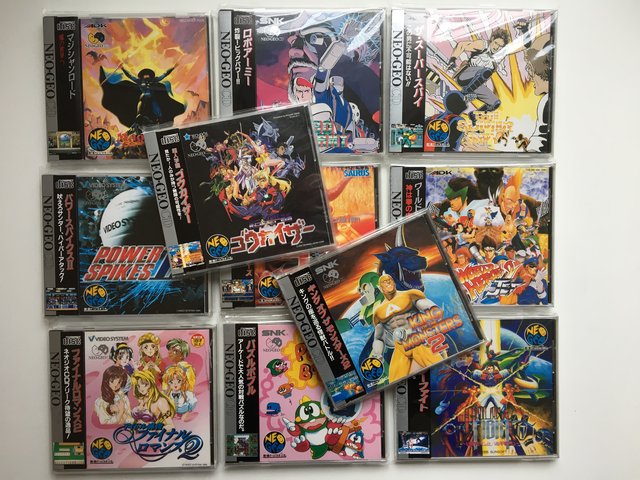 - Magician Lord
— One of the games I used to own when I still had an AES. Top notch sidescrolling actioner imo. Beautiful visuals and balls to the walls hard.
- Robo Army
— Decent enough beltscroller.
- The Super Spy
— The Neo Geo's only "FPS" for lack of a better word. Really kind of a slog.
- Power Spikes II
— Fun sidescrolling-Volleyball game. Takes place in the same Video System world as all their other titles.
- Voltage Fighter Gowcaizer
— Messy but very entertaining. I love that all characters sing their own stage songs.
Had never actually played it until now.
- Quiz King of Fighters
— I don't even know...
- King of the Monsters 2
— Trashy but fun.
- World Heroes 2 Jet
— Sucks. Only WH I really play is WH Perfect. I do like the stage intros though.
- Idol Mahjong Final Romance 2
— Awesome strip-mahjong game
- Puzzle Bobble
— Great game of course. I already own it for MVS and SFC.
- Galaxy Fight
— Decent fighting game with some unique aspects; impossible against the CPU
Random games for other consoles:
- Vigilante
(PCE) — Basically Kung-Fu Master with ghetto stylings
- Pretty Soldier Sailor Moon
— 3DO-exclusive 2D fighting game.
PS4 shmups: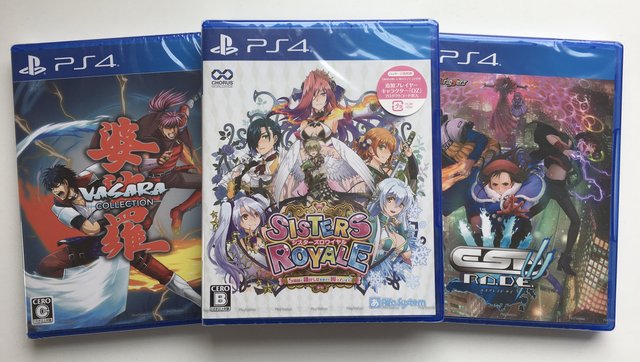 - Vasara Collection- Sisters Royale- ESP Ra.De. Psi
...love them all!
And a new VN, the remake of
Yu-No: