He's by far the worst boss in the Ark/Oath/Origin trilogy, but by studying replays I did find some ways to make him less annoying.
One unintuitive key way of making the fight vastly shorter is to use flame magic instead of the spinning slash. You actually get a much better, much more consistent dps if you just keep tagging him with fireballs constantly, as your charged fireball will reach him at all times (when you're on the ground and he's above, when he's in the background, even when he's diving), and it charges fast so you can be constantly shooting at him. Using that I can shave him down from like 7 minutes to...4-5?
There's an even more advanced technique I've seen in some replays, which involves using an exploit on the jump/slash physics and boost mode. Basically, I've seen videos where a dude jumps, slashes, and boosts with a specific timing that allows him to
gain height
and hit the thing with a full combo at any time boost meter is available. I didn't have the patience to try and learn that one though as I'm sure it's some really annoying speedrun tier bullshit.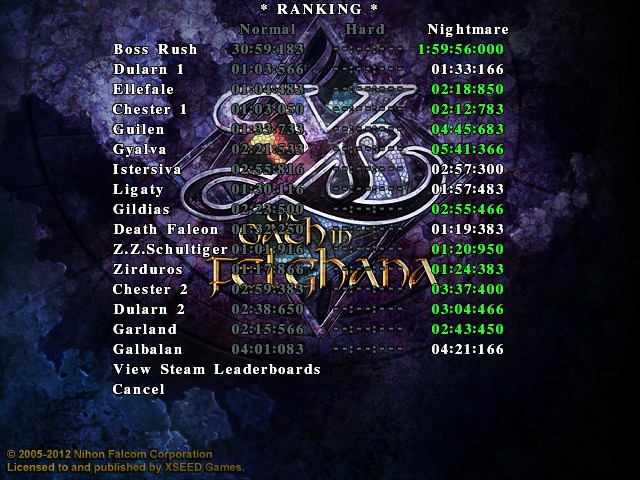 I really got Chester II down to a science (though he always requires tough reactions). Actually managed to beat him first try in this playthrough.
_________________


RegalSin wrote:

Japan an almost perfect society always threatened by outsiders....................

Instead I am stuck in the America's where women rule with an iron crotch, and a man could get arrested for sitting behind a computer too long.


Aeon Zenith - My STG.