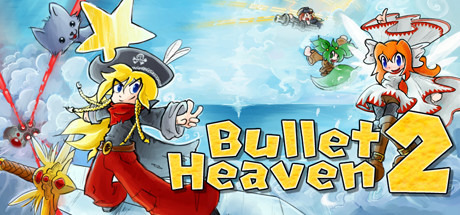 Get the game here:
https://store.steampowered.com/app/4126 ... _Heaven_2/
There is also a free version available here:
https://www.kongregate.com/games/kupo70 ... t-heaven-2
Because there are so many levels in this game, I've decided to create the leaderboard on google sheets instead of within this forum.
This leaderboard is completely curated by me. This leaderboard specifically excludes players who I believe have cheated (not the in game cheats, those are allowed).
LEADERBOARD IS HERE:
https://docs.google.com/spreadsheets/d/1DepBIciwqc0ic_OWoyzAuKPyMdCvQ6QvZ-qkqXr1F-s/edit?usp=sharing
Any combination of characters, outfits, weapons, cheats, handicaps, and/or difficulties are allowed. They will all be ranked by the final score you receive.
The free flash version, flash version with expansion, and steam versions are all allowed.
Post scores like this:
Code:
PLAYER
STAGE, SCORE, CHARACTER, VIDEO(optional)
STAGE, SCORE, CHARACTER, VIDEO(optional)
etc
E.g.:
Remix
1-1, 20589597, Slime Bunny,
https://www.youtube.com/watch?v=2HqX7Y-hMBA
2-5, 24552648, Slime Bunny
Or, you can PM me on Discord (REMIX#4596) if you have many scores to post