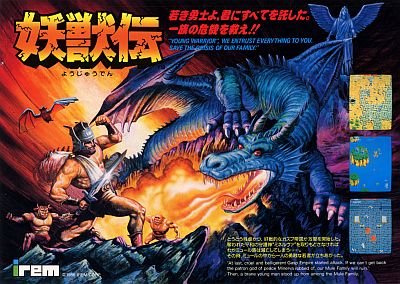 Let's create a few more score threads for some oldies. This early Irem title might not be a great game for scoring since it indulges in heavy milking if you are so inclined (the 10,000 points per excess life are paltry compared to what you can gain from stalling the minotaur), but I find it to be a delightful little adventure nonetheless. It also has some of the most adorable bosses the entire genre has to offer:
The format would be as follows:
Name - Score - Stage
Code:
Name Score Stage
1. Perikles 223,300 ALL
2.
3.