Pulled off the full 1cc!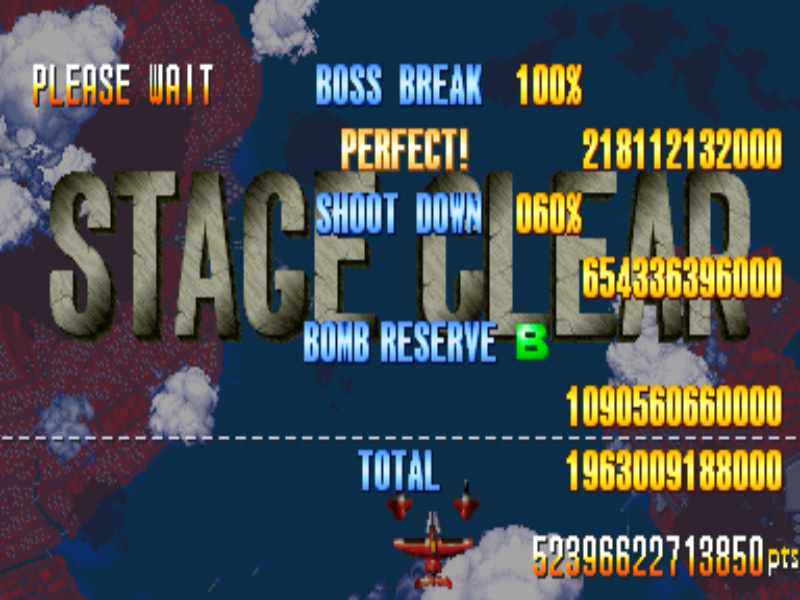 Arcade version
US board
Ruby in the Carmine
T-hawk - 52兆3966億2271万3850 - All - 2P - ShmupMAME v4.2
I switched to the 2P side and ShmupMame after seeing the discussions here. ShmupMame did feel just a tick more responsive, and I think I noticed less bullets and rank around stages 4-5 though not sure.
Got through stage 5 using only one bomb on the stage and one on the boss. Then got through all of stage 6 without dying, liberally spending bombs the whole way. Did die twice on stage 7 but kept bombing at any sign of danger and got all the way through! There's actually very little score bonus for that (all the other boss breaks are multiplied by time remaining but stage 7 has no timer), only really for remaining bombs, my score went from 48兆 after stage 6 only to 52兆 after stage 7, but the payoff of the 1cc is the real prize. Multiplier came to 15.5 million; improvements from my last 10m run were on the train stage boss (got its big circular fireball attack a second time for 600k), the gunboat boss, the 100-value orbs at the 1up spot in stage 4 (didn't know how to do that before), and finally full-comboing stage 6.