Thanks
NTSC-J
, yes it is Score Attack and for now its behaving....
Rafute makes the first page of the Leaderboards: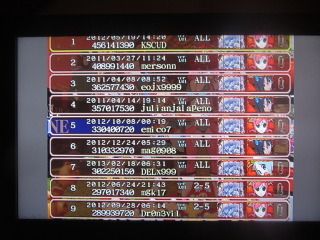 Ver1.01
Rafute
DEL - 302,250,150 - 2-ALL
I was 16mil behind my previous 299mil score at the ST2-4 clearance, so I'm capable of 318mil on a good day.
NTSC-J -> Are you gonna hook yourself up to the Leaderboards? Your Ikuo score should be there.