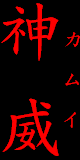 Previous thread:
1
__________
A variety of versions are allowed because v1.12 looks awful; I recommend v1.06 or v1.10, if you still have them. You can get v1.12
here
. The English version is already v1.12 (and looks better for some reason). Always mention which version you used.
To get the gray ("mass-produced") ship, simply finish the game (continue OK) on all three difficulties, press right on the main menu (you should get
量産機使用可能
), and start a game.
----------
Post scores in this format:
Code:
DIFFICULTY - SHIP
NAME - SCORE - AREA [VERSION]
____________________
簡単 (Basic) [Easy] mode

Alice ship
Code:
1. gs68 - 18,909,890 - ALL [v1.12 EN]
Mass-produced ship
Code:
普通 (Standard) [Normal] mode

Alice ship
Code:
1. ebeb - 36,147,340 - ALL [v1.12 EN]
2. Erhune - 35,797,230 - ALL [v1.08? ]
3. Jaimers - 35,499,680 - ALL [v1.12 EN]
4. LtC - 32,814,290 - ALL [v1.11? ]
5. BIL - 30,408,450 - ALL [v1.10 ]
6. seraph - 28,119,710 - ALL [v1.12 EN]
7. Draconic - 23,671,010 - ALL [v1.12 EN]
8. OmKol - 21,807,630 - ALL [v1.12 EN]
9. Obscura - 19,681,340 - ALL [v1.12 EN]
10. Enhasa - 18,135,200 - ALL
11. Observer - 17,833,550 - ALL
12. Prinny - 17,065,470 - ALL [v1.12 EN]
13. RFP - 14,269,400 - 5
14. Edge - 12'621'140 - 4 [v1.12 EN]
15. DJ Incompetent - 11,858,490 - ALL [v1.12 EN]
16. Gespenst - 10,376,840 - 6
Mass-produced ship
Code:
1. LtC - 16,565,680 - ALL [v1.11? ]
脅威 (Advanced) [Menace] mode

Alice ship
Code:
1. cream-s - 31,450,150 - ALL [v1.12 EN] (whirl rekka???)
2. InFireX - 31.026.740 - ALL [v1.12 EN] (challenger!!!)
3. BIL - 26,442,340 - 6 [v1.10 ]
4. LtC - 23,163,540 - ALL [v1.11? ]
Mass-produced ship
Code:
1. LtC - 9,547,950 - ALL [v1.11? ]