Sonic R's
previous thread
. Thanks for maintaining it.
Hi Scores for:
Magical Chase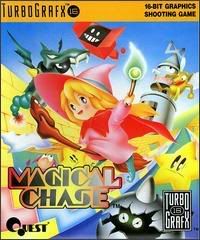 RULES:
- No continues, obviously.
- End-of-game bonus depends on how much health you have left, how many items you used including cherries, and and amount of gems collected. So for 1st place scores, I would require a pic of your high score. A replay of your gameplay would suffice either.
- State which version you are playing. There are graphical differences between the PCE and TG-16 versions, some of which are stage 1, your character sprite, and the Japanese/English dialogues.
UPDATE: Gave the tables a new makeover. Therefore, a new submission format is shown below.
Post scores in the following format:
Difficulty Played (Bumpy or Rough)Name & Score & Stage & Port Version (TG-16 or PCE)
_________________

YT|2nd YT|1ccs|
[size=85]Good, bad, I'm the guy with the keyboard!
Note:Please PM me if you need scores to be updated!