A short freeware game by Jonathan Whiting (
https://jonathanwhiting.com/mussel/
) that combines traditional horizontal action, some good original touches, and annoying but admirably well executed faux-glitch-retro-lofi graphics. Several sections with different enemy patterns, a boss, and it's over.
Semi-representative screenshot featuring highly traditional twin wave formations of tentacled enemies (tough but non-shooting; the smaller red blobs are harmless debris), the standard shot (moderately fast autofire) and a mediocre powerup (6 remaining of a set of 8 circling orbs, of purely offensive utility as powerful shots with good reach):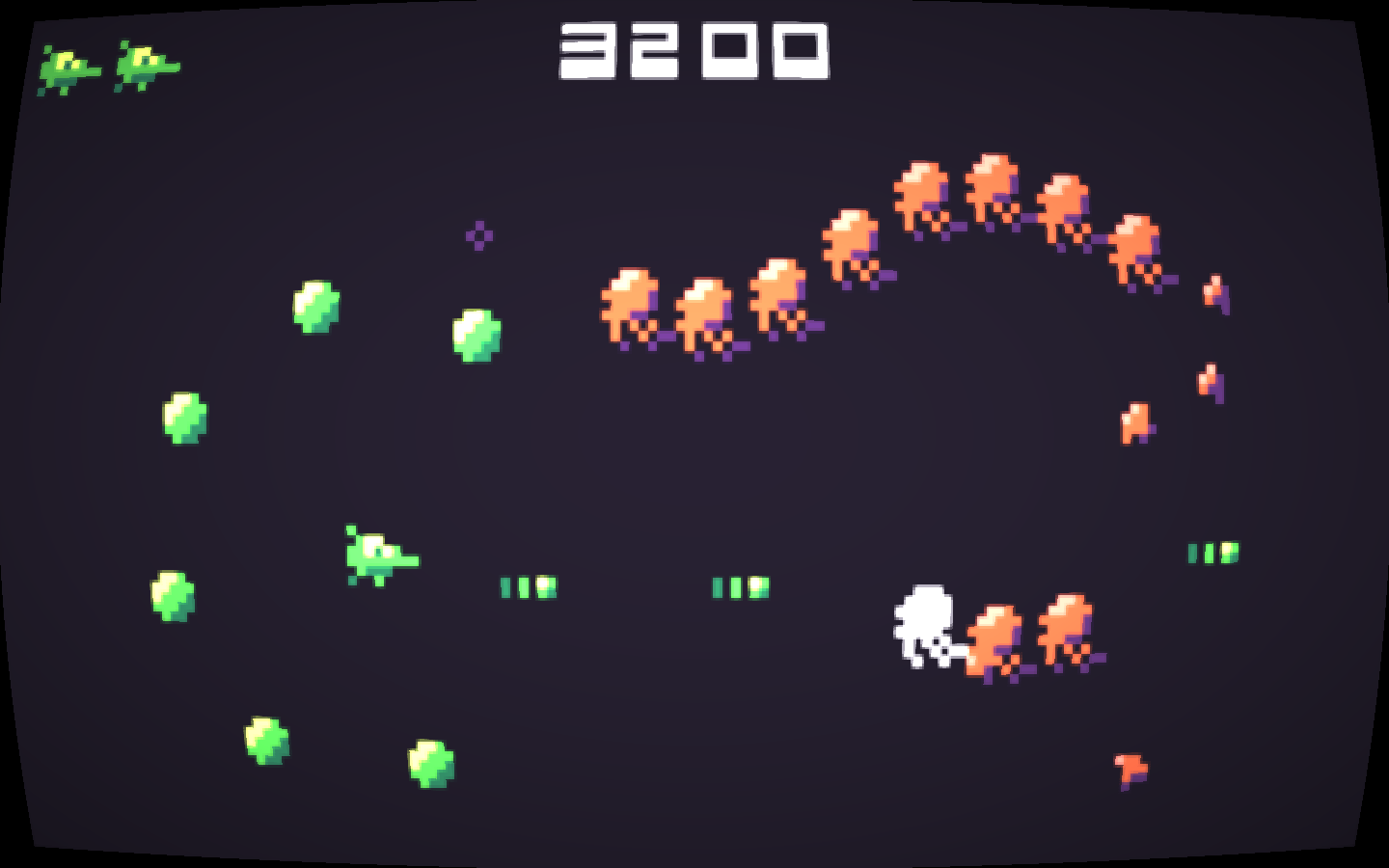 You can notice some graphical features, like the flashing enemy, the dirty pseudopixel edges and the fake CRT distortion. The intense screen shaking and the transient scanline/corrupted tilemap fake glitch effects can only be appreciated in motion.
Items are dropped apparently at random or by unmarked enemies, time out rather quickly (to make catching them challenging) and are, from worst to best
glitch effect activation (a good way to lose a life)
no apparent effect
no apparent effect 2 (maybe ends glitches)
the already discussed orbs
fast fire (expires quickly, either timed or after a given number of shots)
1up
There's a central unusual mechanic: as long as the player shoots, the ship slows down drastically (enough to cause trouble) and creeps backwards, presumably because of recoil.
This leads, unless the player is willing to lean against the left edge of the screen, to deliberate and very satisfactory navigation with brief pauses between shots in order to move.
Several aspects of the design support this feature, like keeping the action tense and relentless without dead air with big and tough enemies (often many more than can be shot, forcing the player to choose a target to focus on in order to clear a path), small spaces (and a large hitbox), medium-low firepower.
The final boss didn't meet my expectations: good looking but easy (just dodge the red balls and shoot the tongue), unchanging and unsurprising, and therefore long enough to be a bit boring.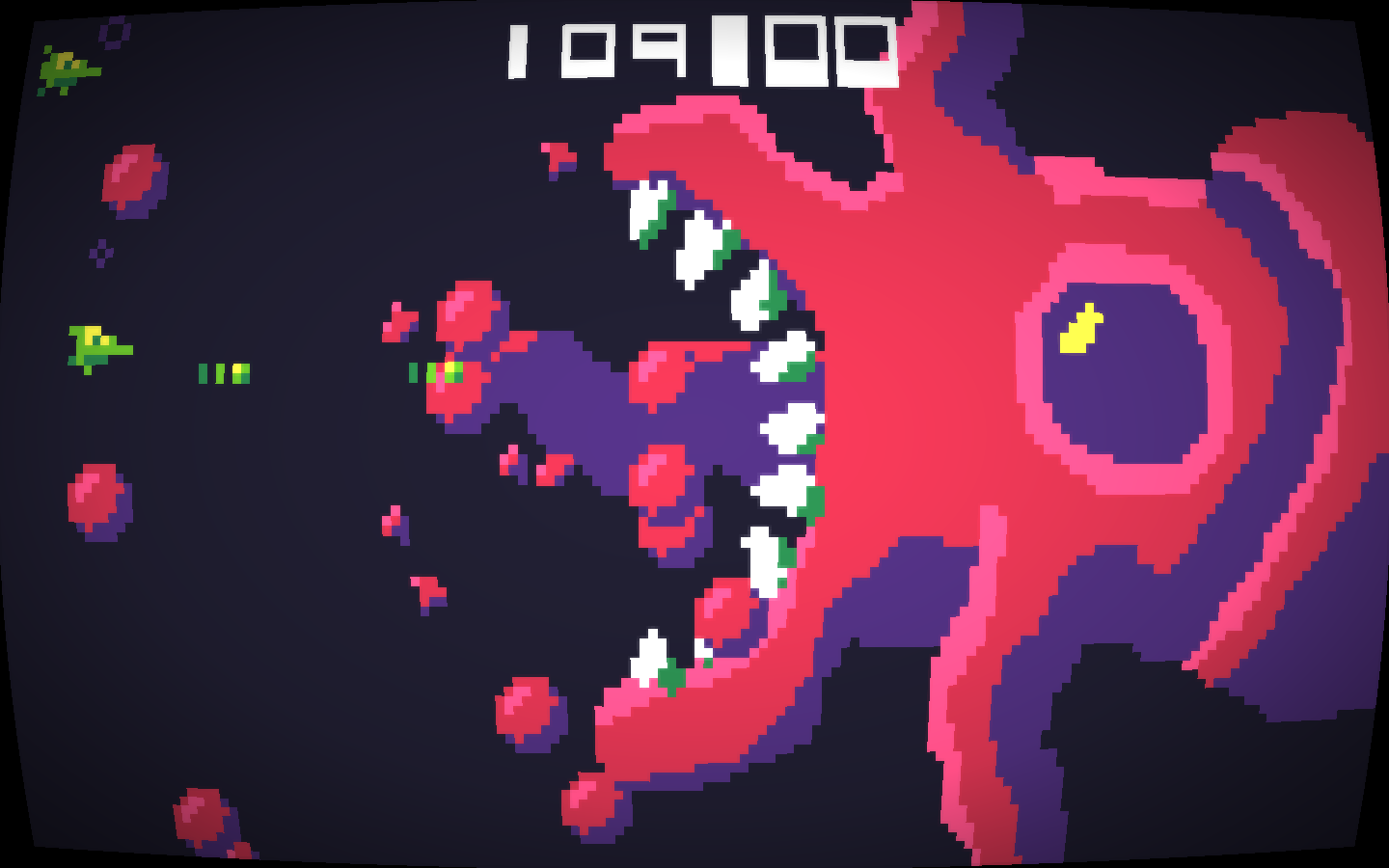 Pleasant music (the game is probably so short in order to match the length of the soundtrack).
A nice "casual" game, if you can stand the graphics and the lack of complicated scoring: deep enough to be replayable, difficult enough to keep players on their toes but easy and short enough to finish it semi-reliably every time.