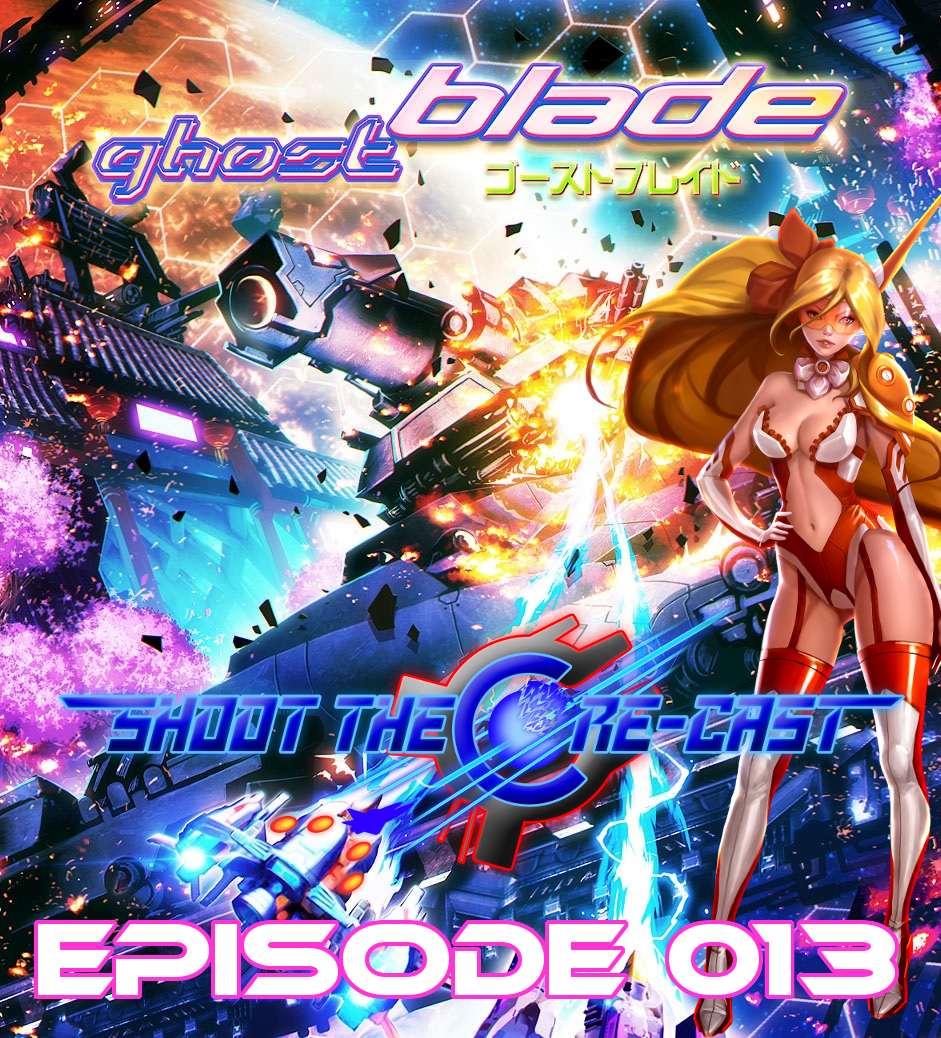 Here in Episode 013 of Shoot the Core-cast, we bring on a special guest to help us talk about HuCast's indie shoot-em-up, Ghost Blade, a posthumous release on the Dreamcast, from 2015. We also talk about the HD update the game received just 2 years later, Ghost Blade HD. We proudly welcome our special guest, Ser Flash, of Studio Mudprints, creator of the Bullet Heaven series of videos, on YouTube!
Here's the direct link to listen to the podcast on the site, or download the MP3 for later:
http://rfgeneration.com/podcasts/shmupclub/?name=2019-07-31_shoot_the_core-cast_episode_013_ghost_blade.mp3
Check us out and subscribe (and rate!) on Apple Podcasts!
https://itunes.apple.com/us/podcast/shoot-the-core-cast/id1432819542?mt=2
We're listed on Google Play - subscribe and review the podcast over there!
https://play.google.com/music/listen#/ps/Iih3vrijcro4yno3yrkeawnx6nu
We're on Stitcher Podcasts now, as well, so if you use that service, have a listen to the show from there!
https://www.stitcher.com/podcast/shoot-the-corecast
We have t-shirts! Help support the podcast, and rep the shmup community by buying a Shoot the Core-cast tee!
https://www.redbubble.com/people/jdieckmann/works/34582606-shoot-the-core-cast-podcast?asc=u&p=t-shirt
Here's the original discussion thread from the forum:
http://www.rfgeneration.com/forum/index.php?topic=19015.0
Thanks for listening, and we hope you enjoy the episode!
**NOTE**
As of posting this, it appears the episode is live on Stitcher, currently processing through Google Play, and not yet listed on Apple Podcasts. These services often take a little bit to sync up, so if you don't see it on your preferred service, give it a couple hours, and check again. Thanks for your patience!