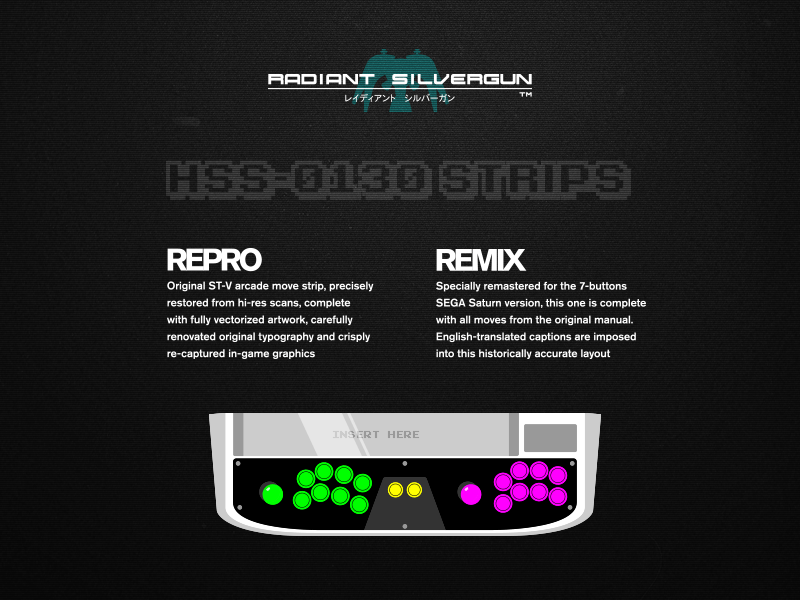 Being inspired by the idea of making custom move strips for the arcade panels (like
Emphatic's
), I've decided to make one for the RSG.
I've downloaded the hi-res scan of the move strip (which is not the only one
on the original cab
, but the only available on the internet), and fully vectorized it. Size of this reproduction is 480x75mm so you can print it and use with your Sega Astro City / Sega Virtua Stick Pro.
The second one is not reproduction but like my vision of the layout. I've used pictograms and other stuff from the original manual which I've also found in the internet and vectorized before I started making the design. Everything is translated to English so the strip should be good to play with your friends, especially if they are not common with the SEVEN DIFFERENT weapons system and chaining stuff.
Archive has: EPSs and PDFs (with outlined fonts), original AI files (just in case), and 300 dpi PNGs:
http://old.opacity.ru/images/rsg/radian ... -remix.zip
(~50 Mb)