Quote:
possibly opening up again soon. will try to sort it so there will either take a few orders at a time or take them all and have an active waiting list everyone can view and see where they are up to
Thats a little way off though. . . SO BUY SOME TEES !
Shirts start from as little as 14GBP
There are lots of colours to choose from from my all new 2014 colour range (pending stock levles)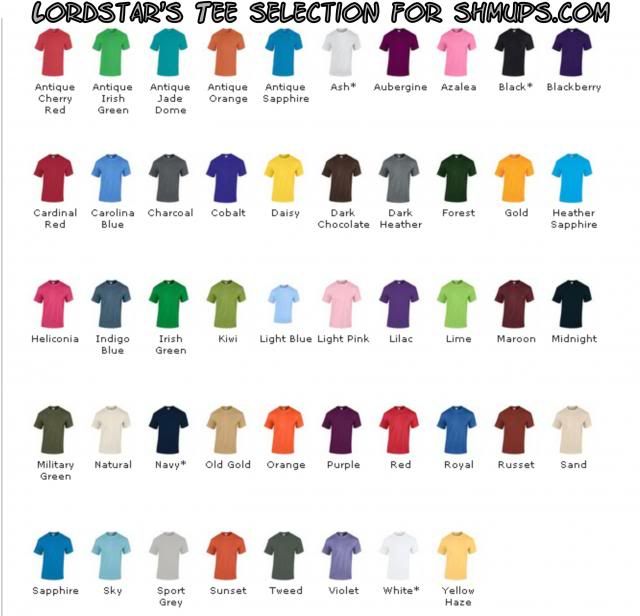 and for the people who dont have cybernetic optical implants you can have a look at this
http://i246.photobucket.com/albums/gg116/karoshidrop/WORK/gildan_swatches.jpg
which i would recommend since this is the most precise colour swatch I could find.
I use these almost exclusively but I occasionally try to track down more unusual colours upon request.
heres approx chest sizes (they can vary between the listed numbers depending on brand and the run of that stock from the supplier)
Small 34 - 36
Medium 38 - 40
Large 42 - 44
X Large 46 - 48
2XL 50 - 52
3XL 54 - 56 ( Only avaliable in Black, Navy and ash in Gildan range)
*PLEASE NOTE* I have tracked down tee shirts which are 3XL and 4XL they are not Gildan (Jerzees colours shirts for the record) but are great quality and are avaliable in the following colours. due to size and weight the prices are subject to change over regualr stock.
Bottle Green,Bright Royal, French Navy, Black and White
if your bigger than 4XL I can right now get Polo shirts up to 6XL please contact me for details.
New range of hoodies i have coming out. there 100% cotton and a nice weight.
this colour swatch only applies to Hoodies in sizes small to 2XL. I cannot get tee shirts in the following colours.
So you want to see the shirts ive made in the past ok. .
Arika shirt:
Two editions, black shirt with simple logo (game version), white shirt with outlined logo (website version)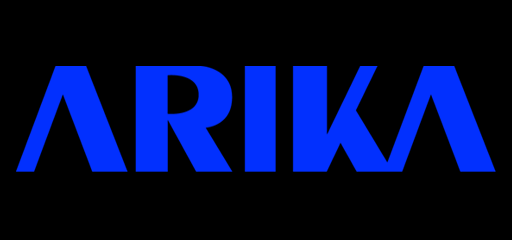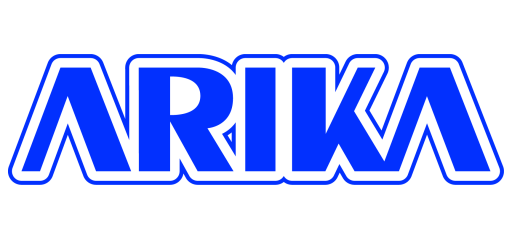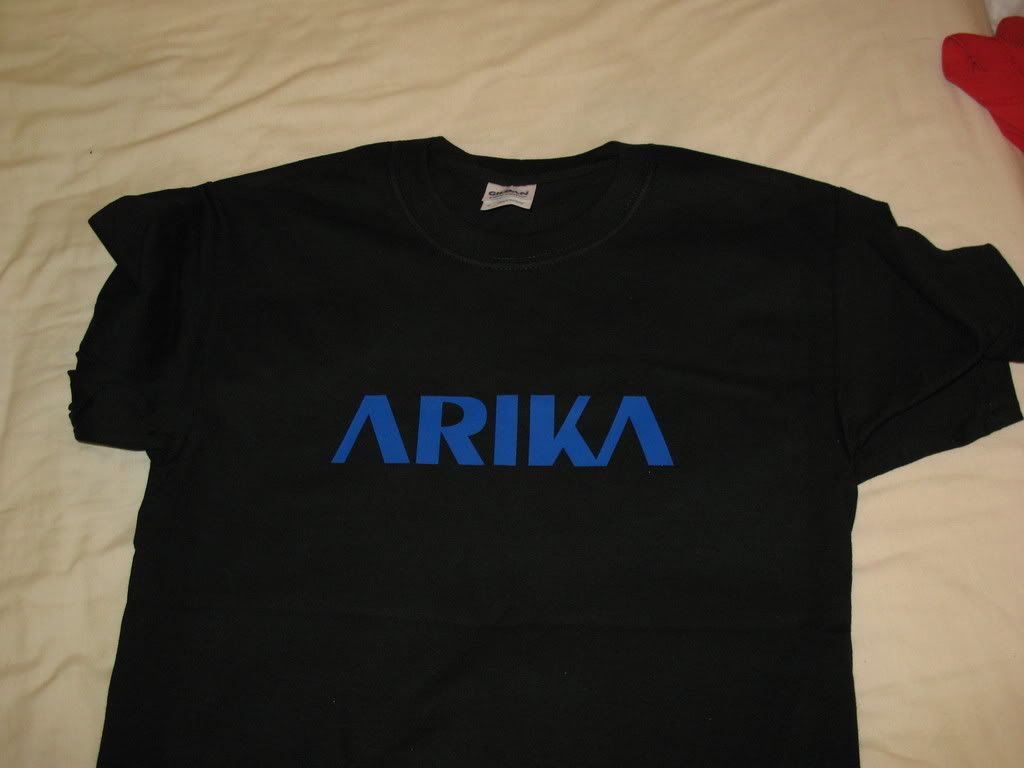 TGM3Ti shirt! If you can't have the Type-X kit you can at least have the shirt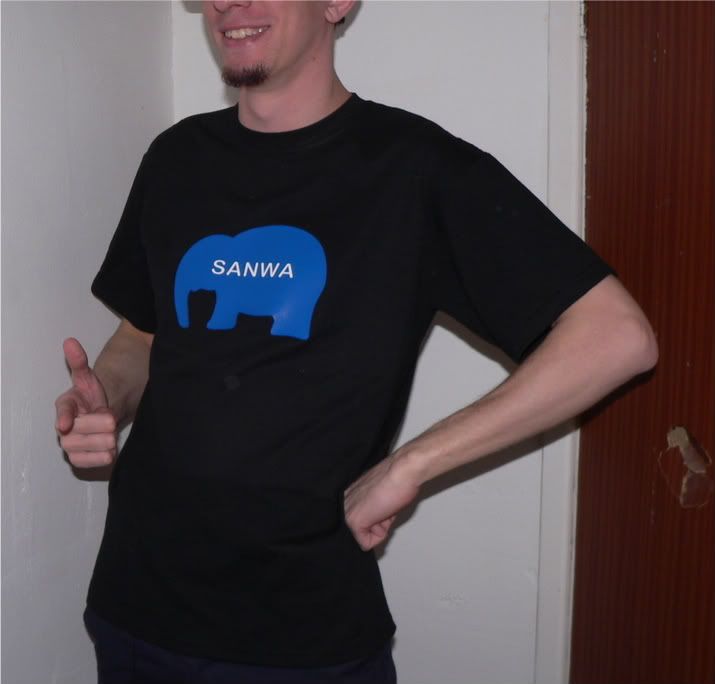 Sanwa Denshi (they make the joysticks you find in arcade machines and Hori Real Arcade Pro / Sega Virtua Stick High Grade controllers)
Insert coin shirt - Vectors by mufunyo
This is a reproduction of the insert coin sticker next to the coin slot on Astro City cabinets - this photo is on a white shirt but I would recommend Ice Grey!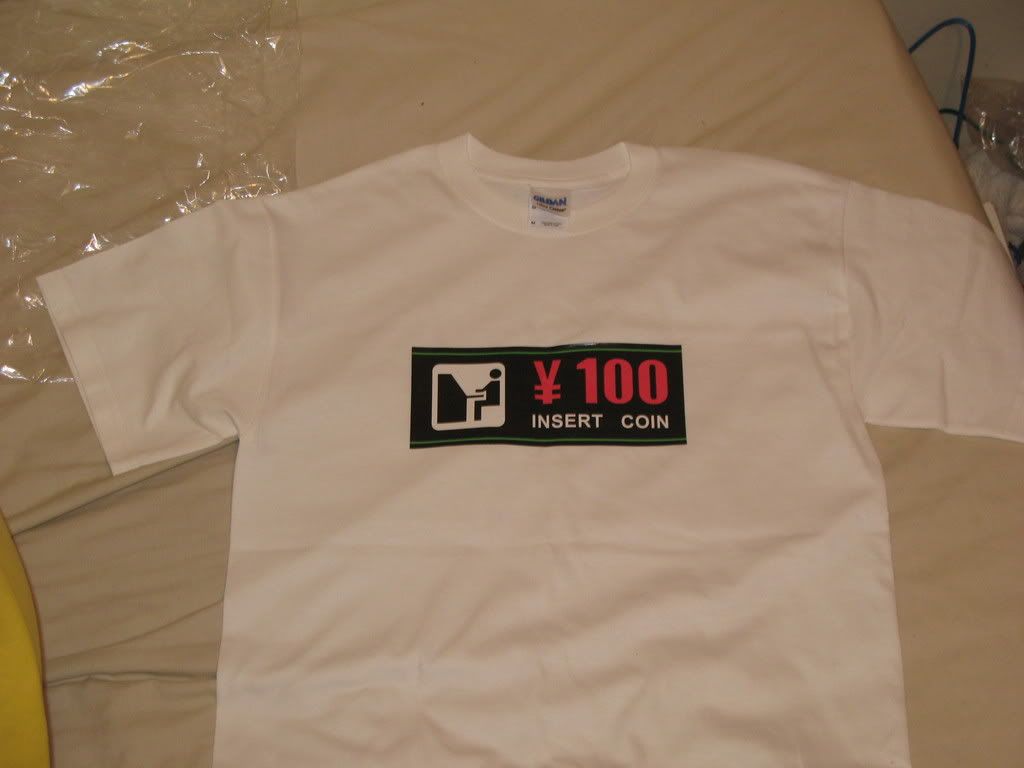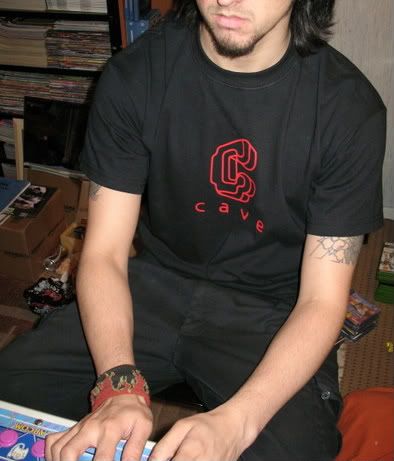 Cave logo (this is red on black but i've done so many variations of this it is untrue.
Royal blue shirt whith a white SNK.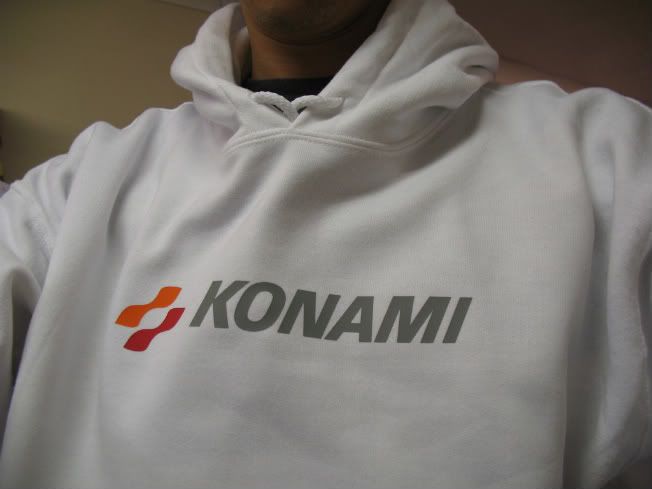 Konami logo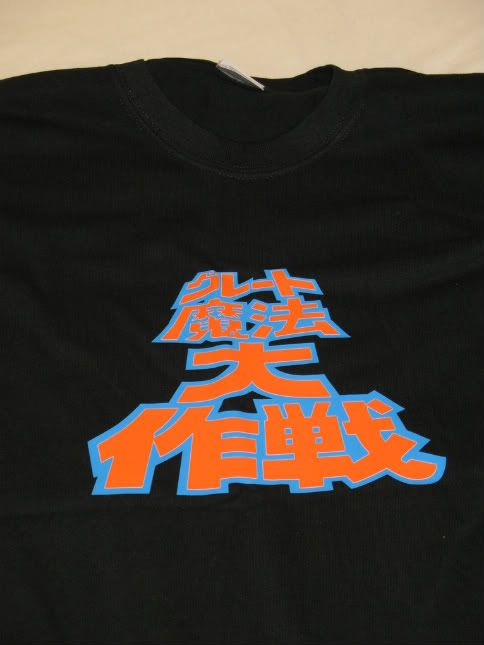 Dimahoo front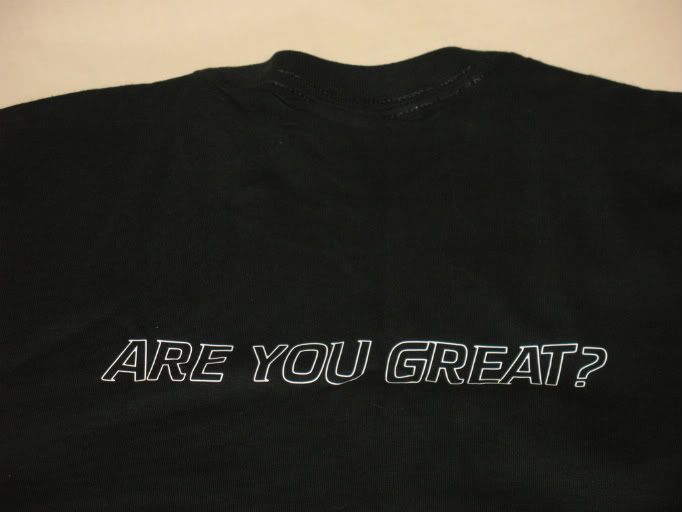 Dimahoo Back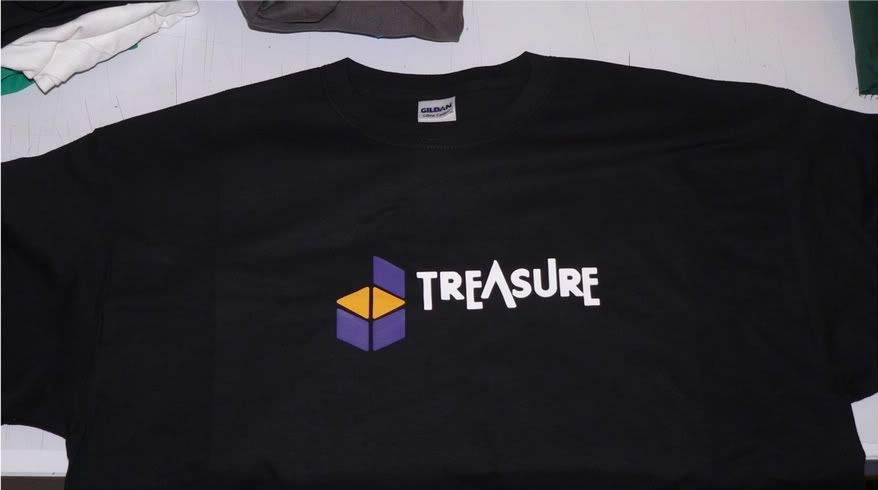 Treasure co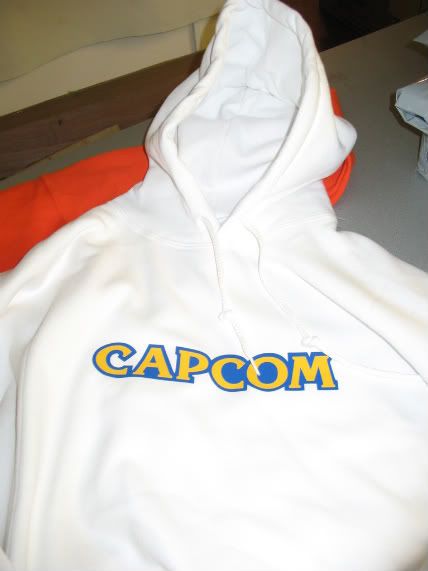 Classic capcom logo on a white Hoodie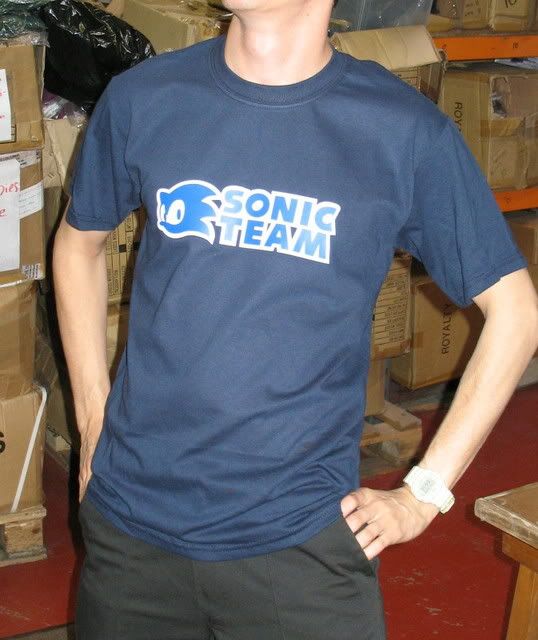 Sonic team regular logo on navy shirt.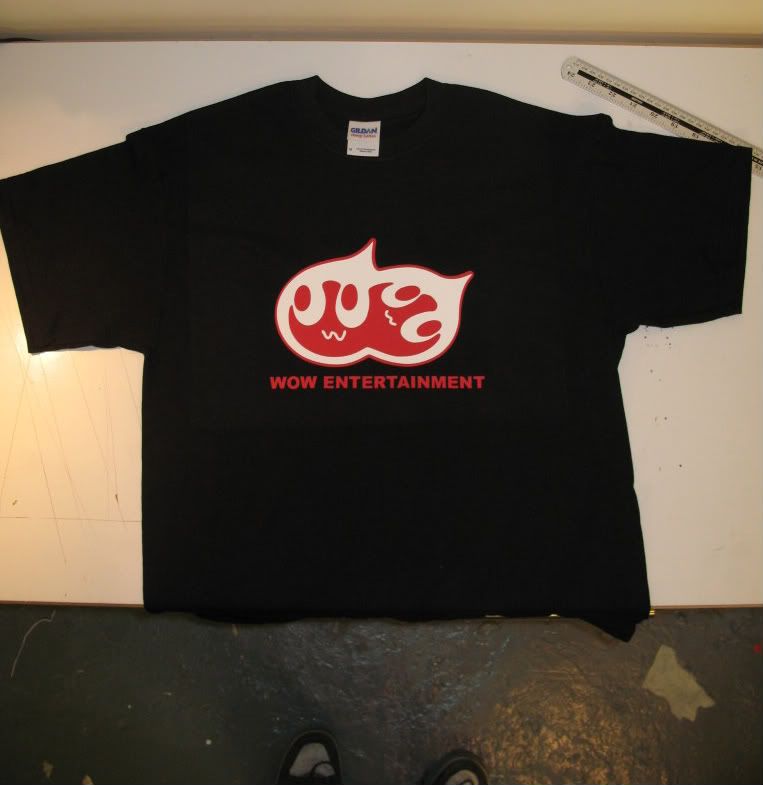 wow entertainment logo on a black shirt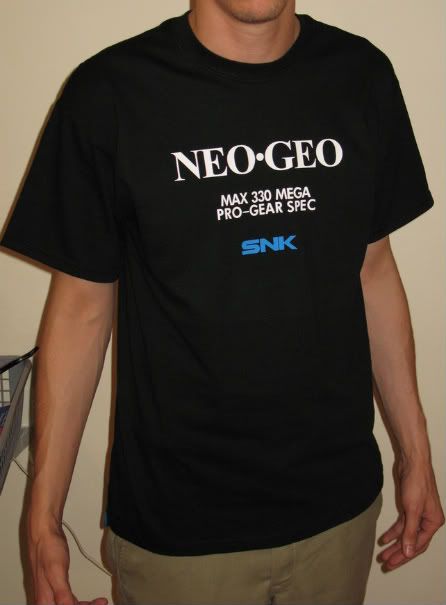 Neo-Geo 330 mega shirt on black
red namco on gold (which is the pac man yellow byt the way)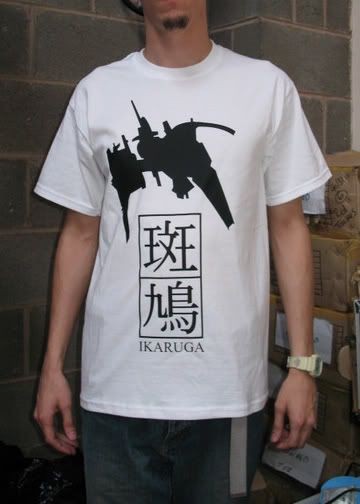 a little extra if you want it.
Ikaruga white on black (also avaliable black shirt white logo) There are a few variations of this shirt with the logo being smaller and with and without the ship.
HADOKEN!!!!!!
and IMO one of the best moves in any fighting game the Spinning pile driver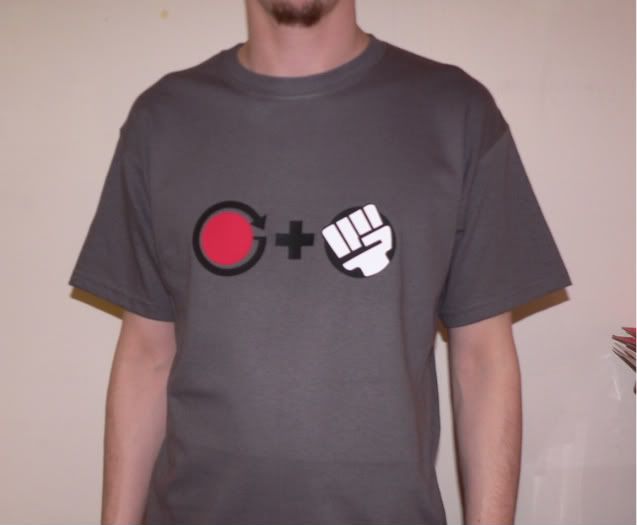 One for the ken fans all 99% of XBL of them the Dragon punch/ Tiger punch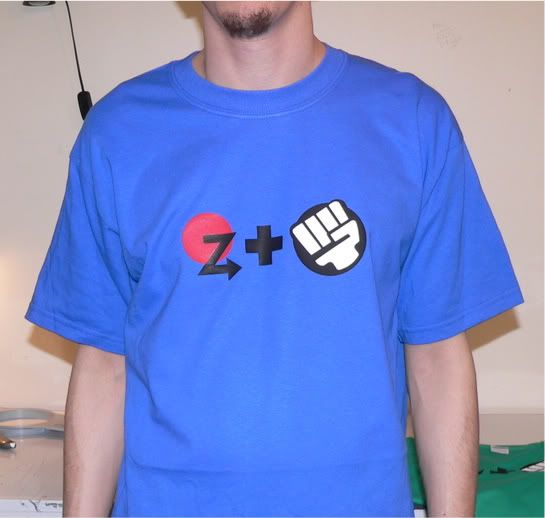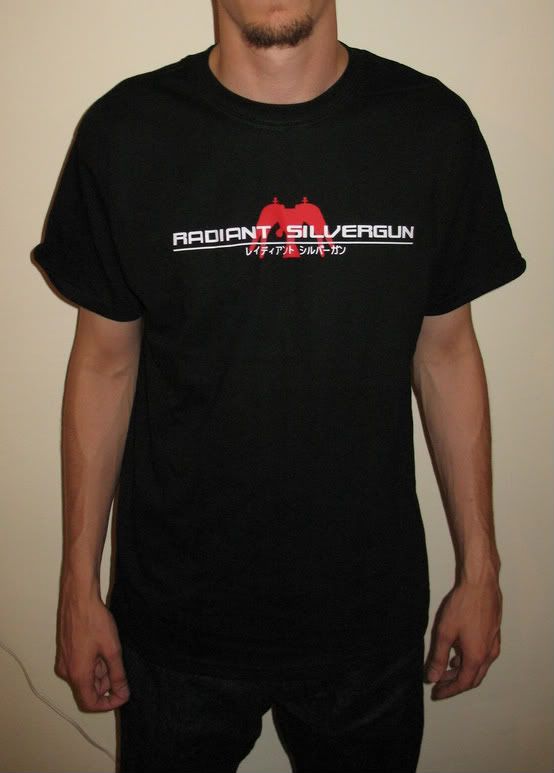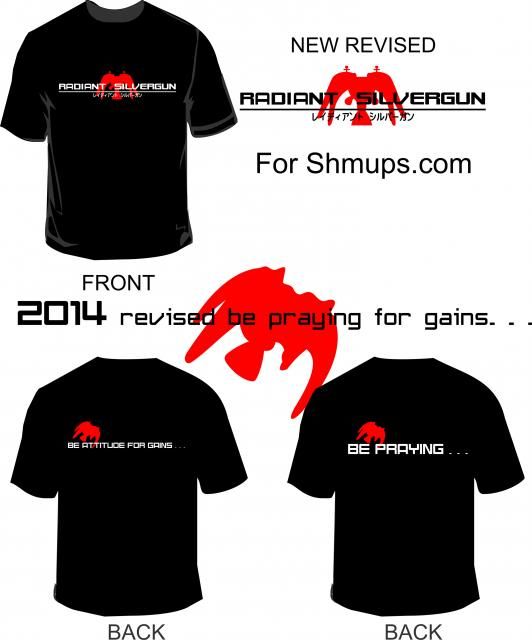 Radiant slivergun shirt (with be praying engrish on the back)
You can have it with or without the back logos. NEW REVISED LOGOS FOR 2014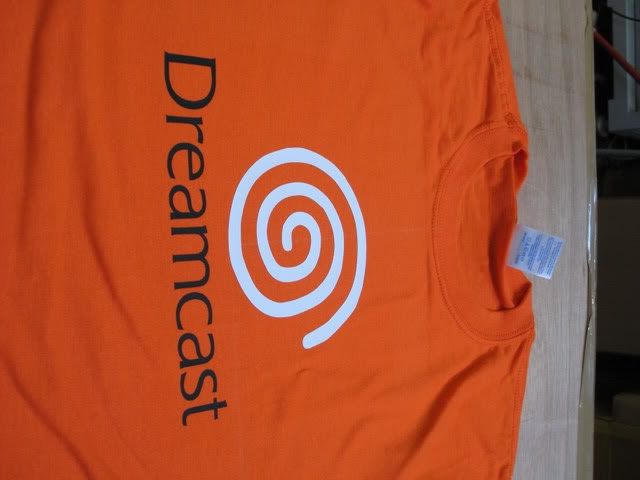 JP dreamcast logo (also avaliable in eu colours white shirt light blue swirl)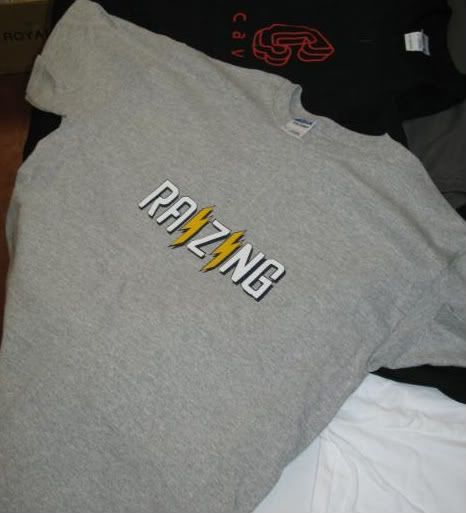 RAIZING shirt is sport gray.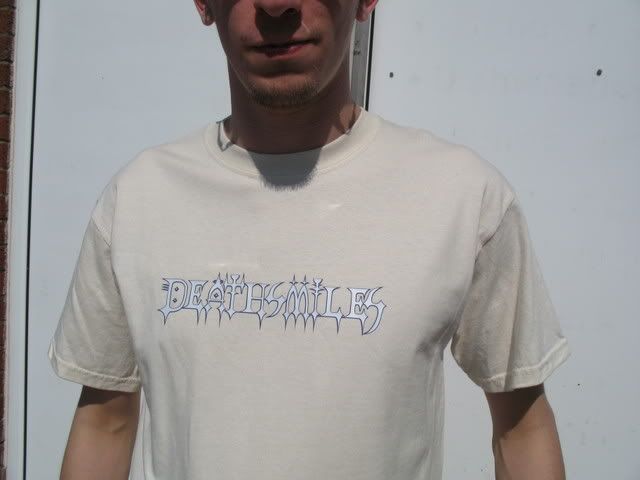 Deathsmiles on a natural colour shirt
Irem on a sapphire shirt
NeoGeo - Garou Rock Howard shirt (this shirt is cherry red)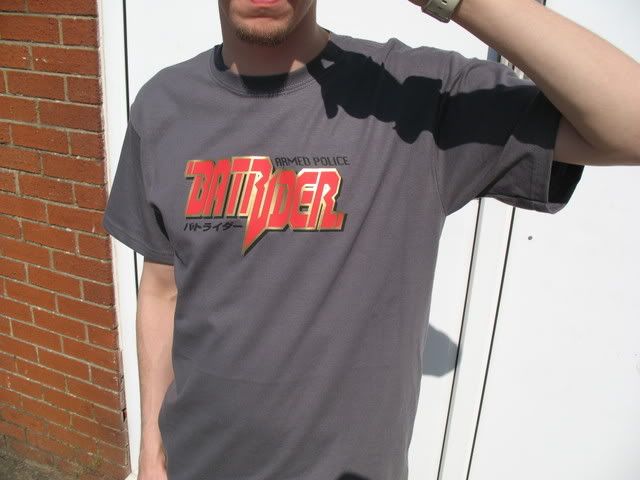 Armed police BATRIDER shirt. Logo featuring metallic gold finish and is on a charcoal shirt.
Gold foil Cave logo shirt.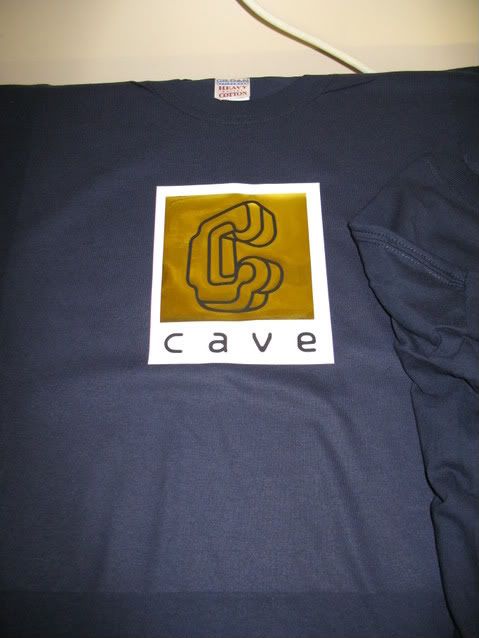 it has to be seen in person to be believed. Its a bit flash if thats your style and I only make a few of these at a time due to the difficulties of the foil and it being just a ball sack to work with. ive been saying only three a month. But it might change. there is also a possibility of a metallic gold cave shirt being made (like the gold in the batrider)
Street fighter X 2 shirt. this is made with a slightley difrent method to the rest of the shirts.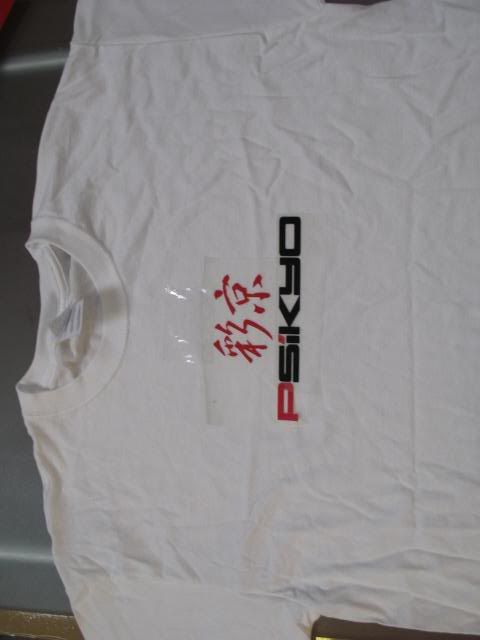 Psikyo logo shirt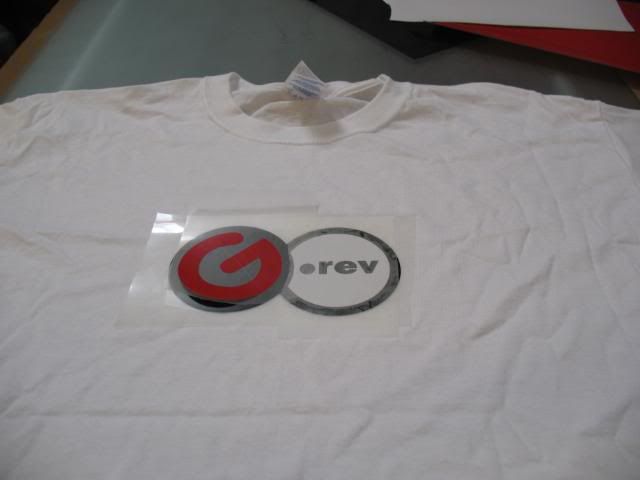 G-rev logo shirt (the last two pictures were just demos new nicer pics coming soon.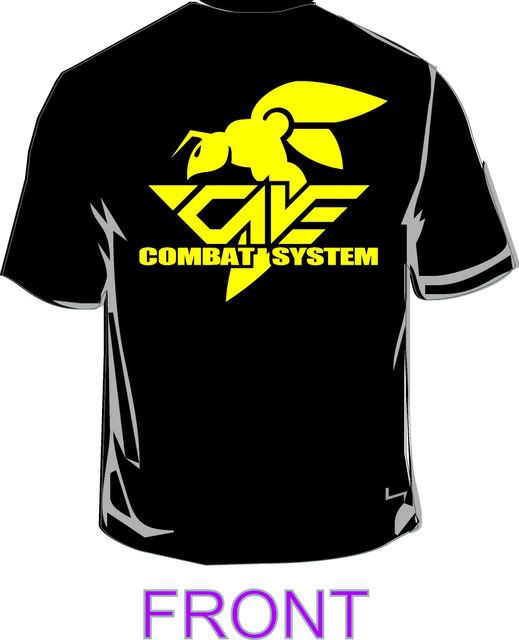 CAVE-COMBAT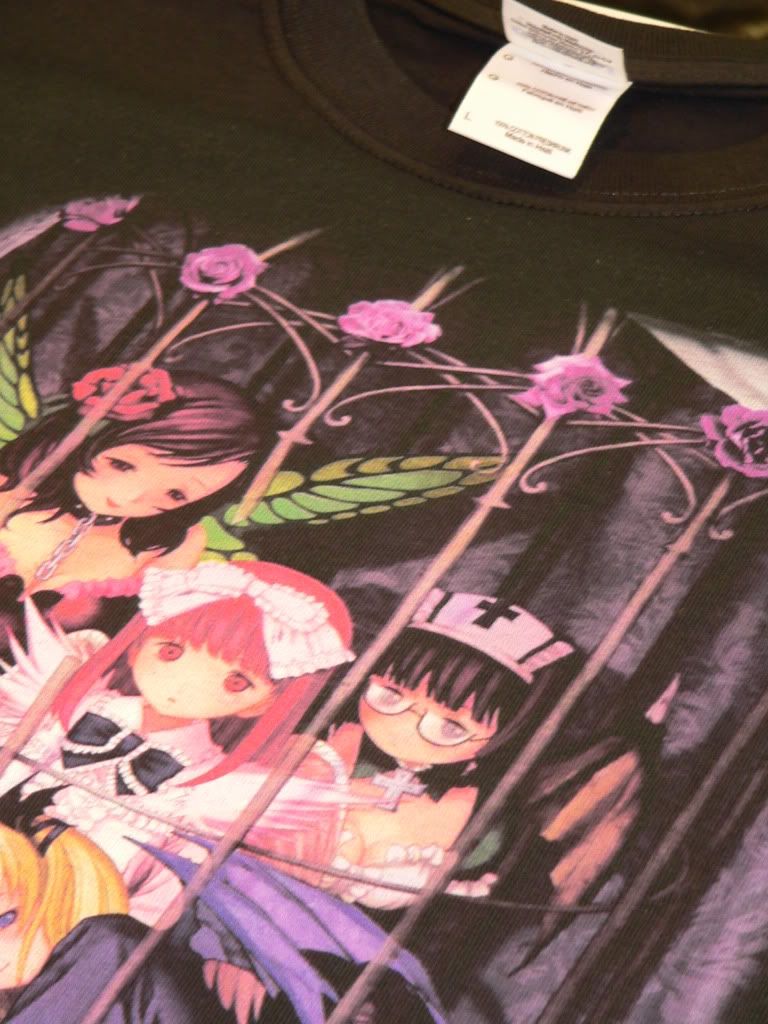 Deathsmiles girls!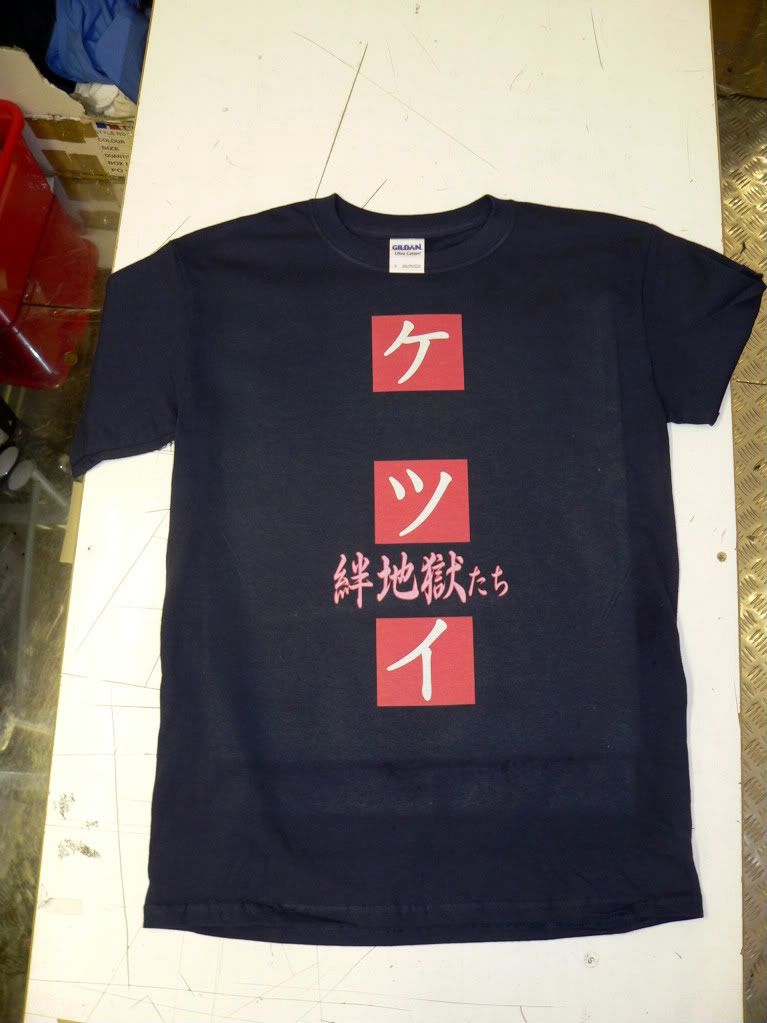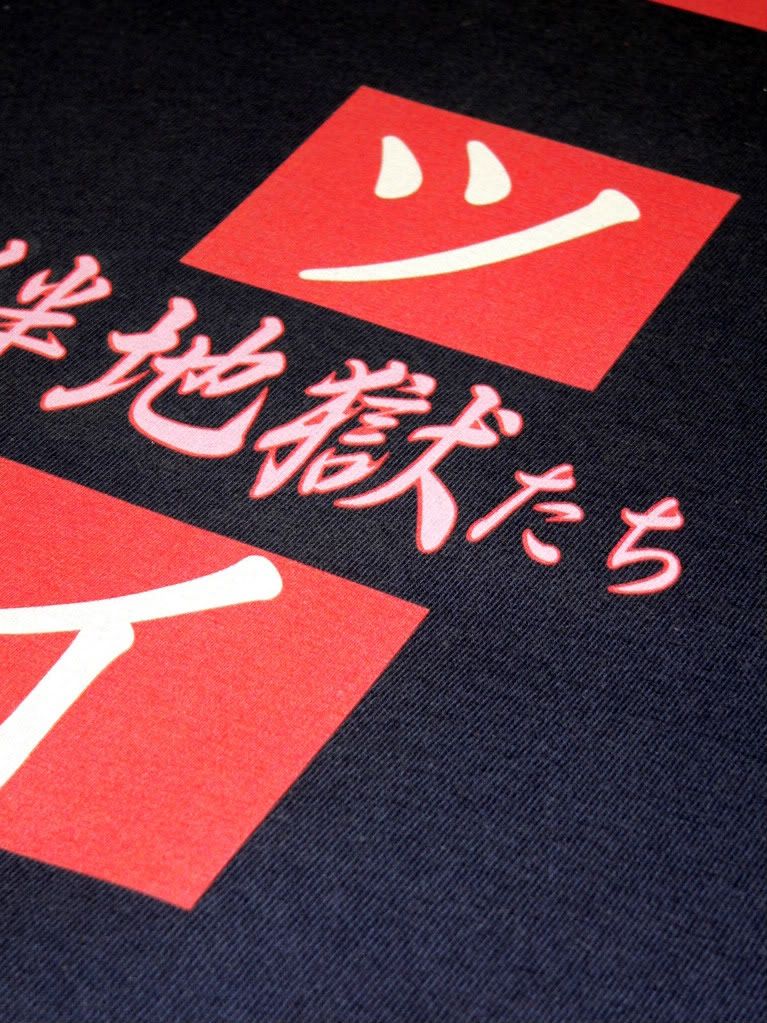 Ketsui logo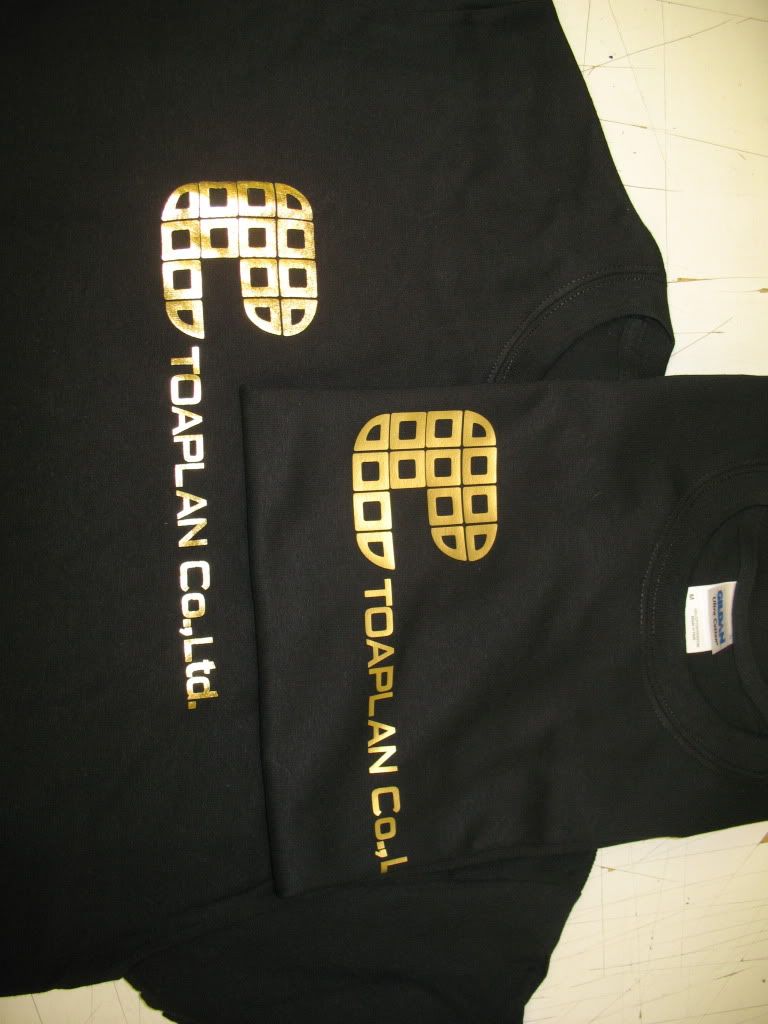 just got the cam sorted. its in two colours here the one of the left is the Foil and the one on the right is the metalic.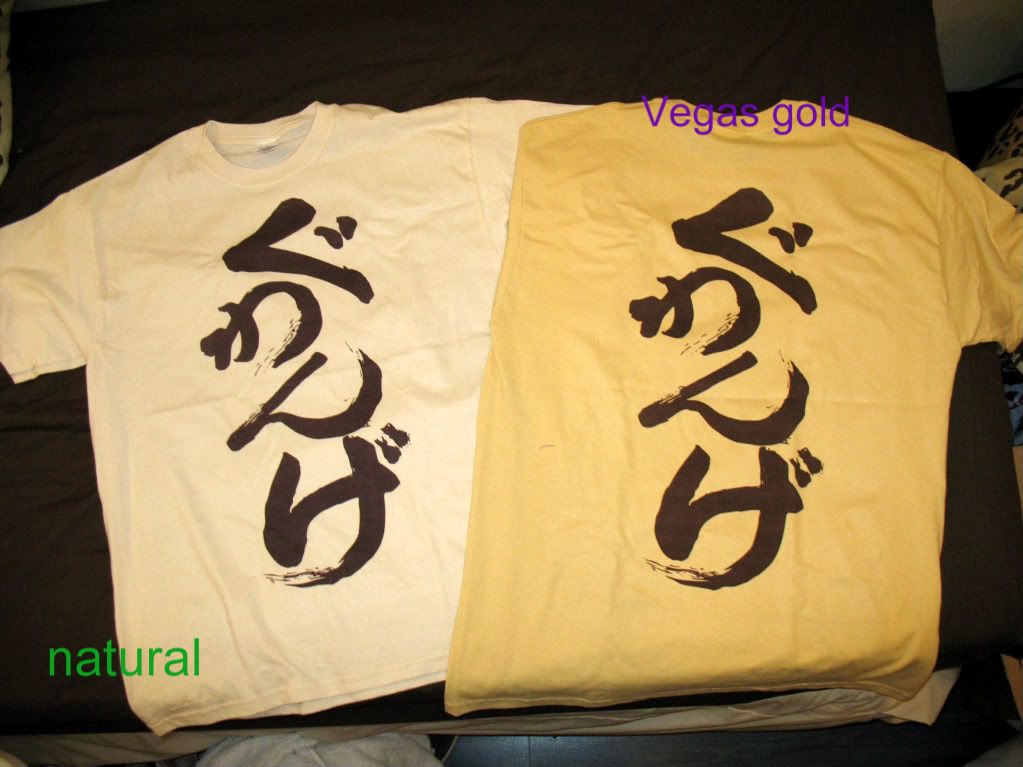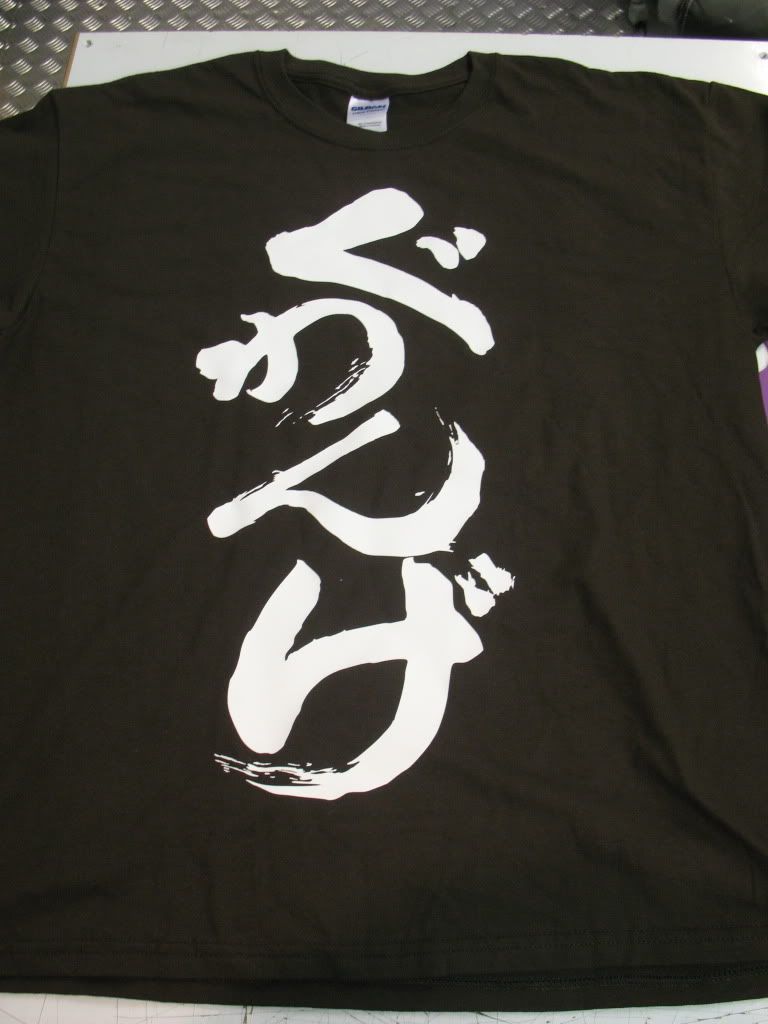 Guwange shirts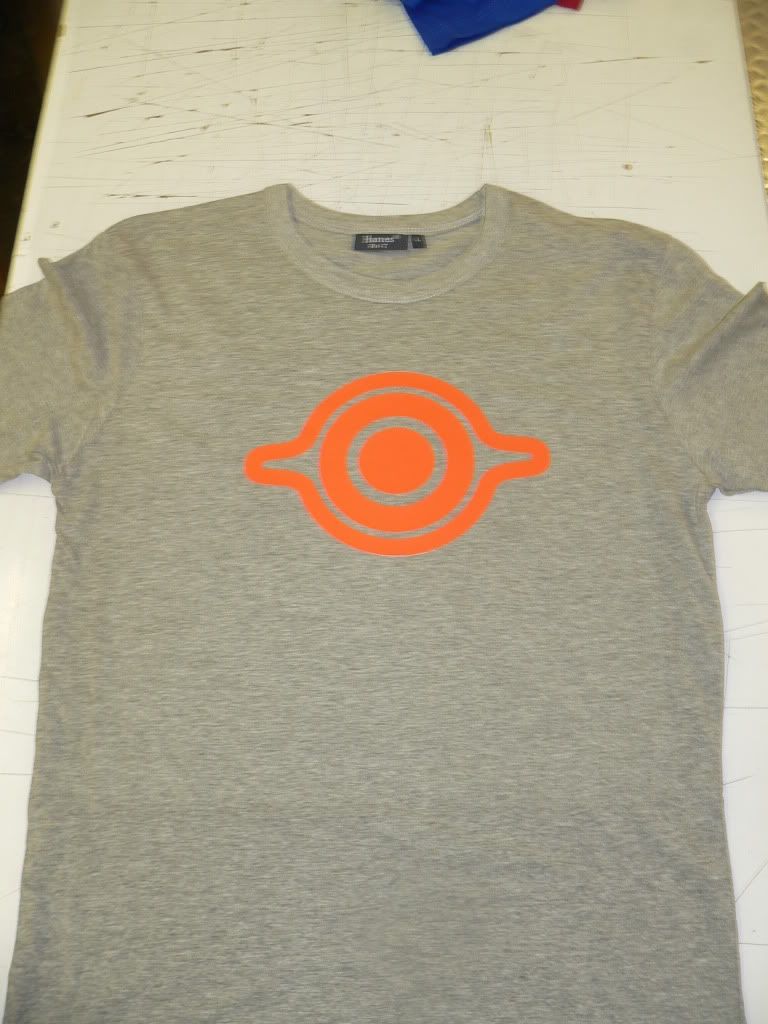 virtual on oratorio tangram EYE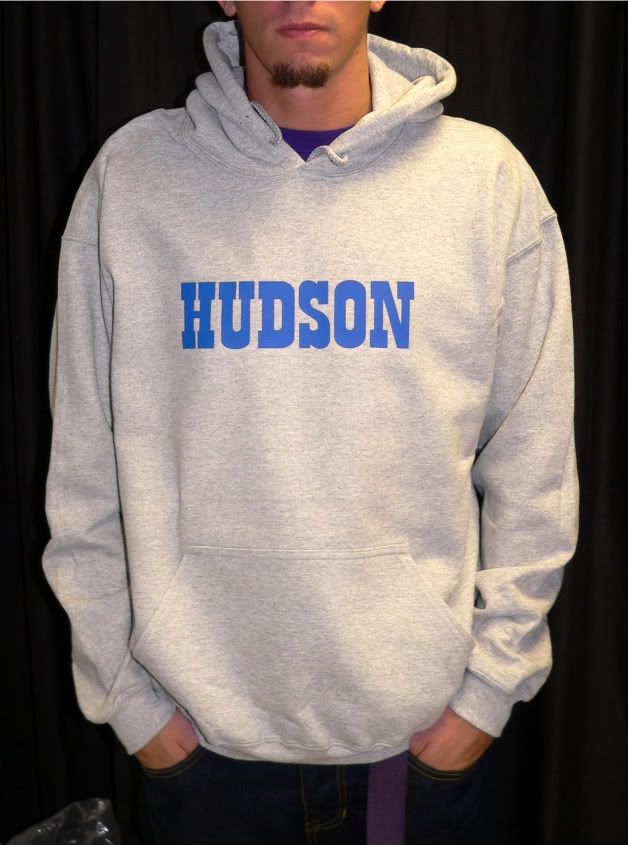 Hudson Bee
Toaplan mascot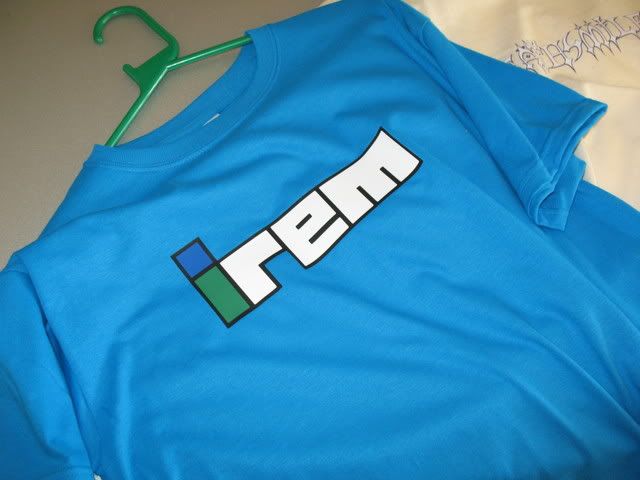 Irem logo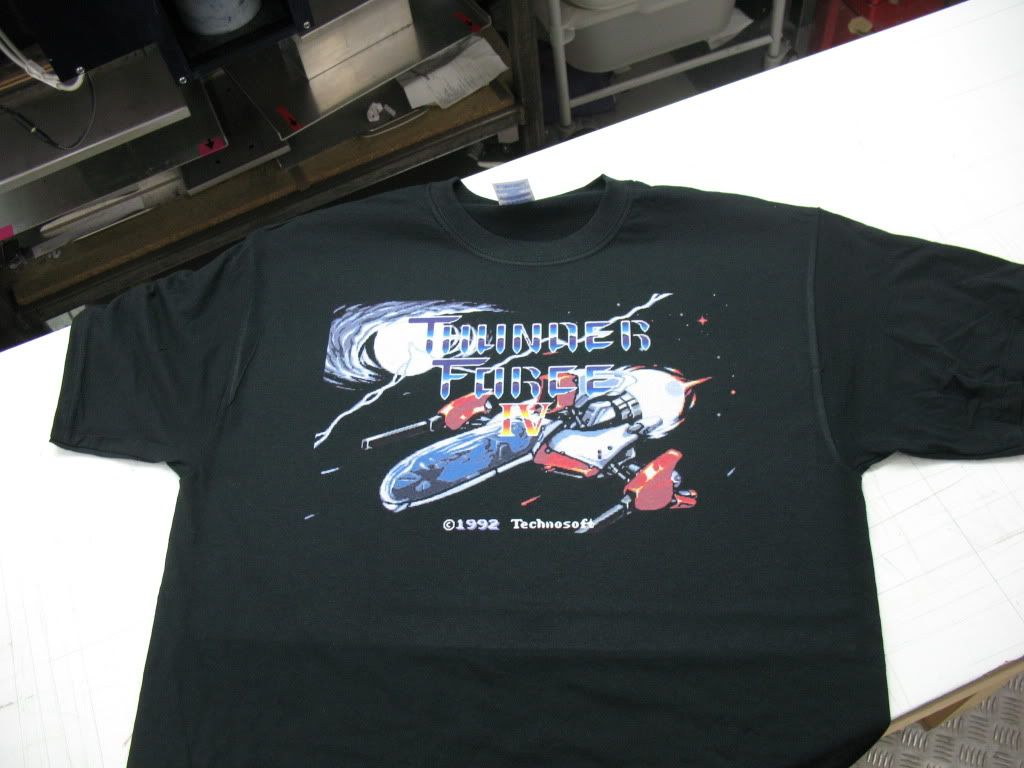 Thunderforce IV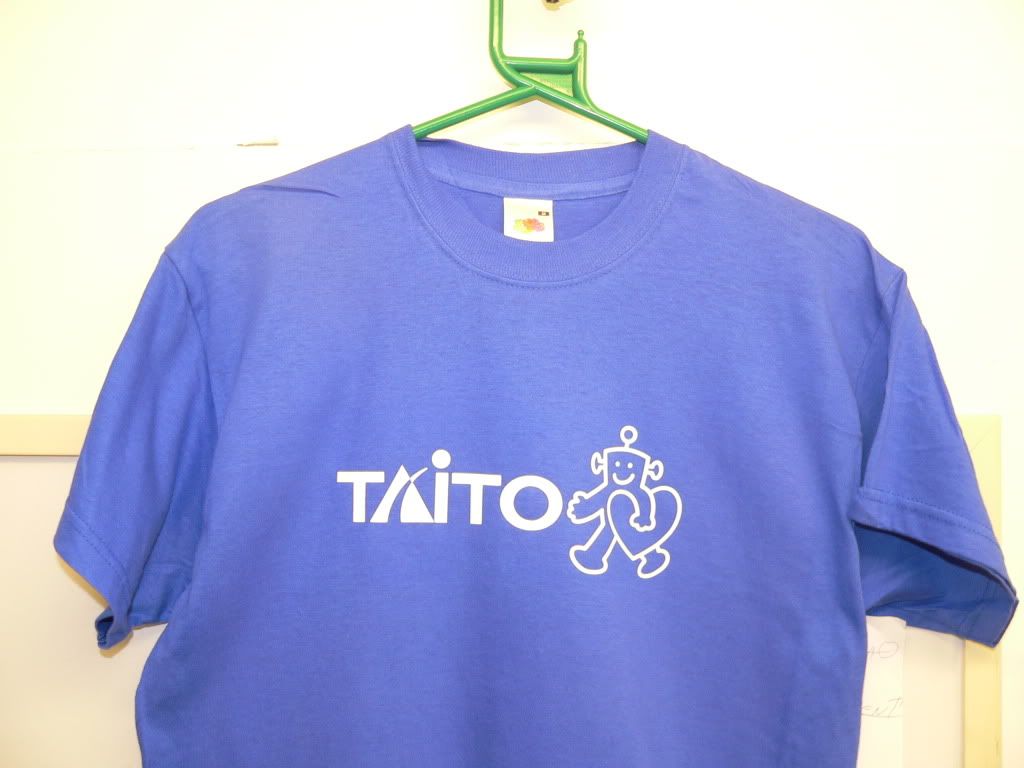 Taito bot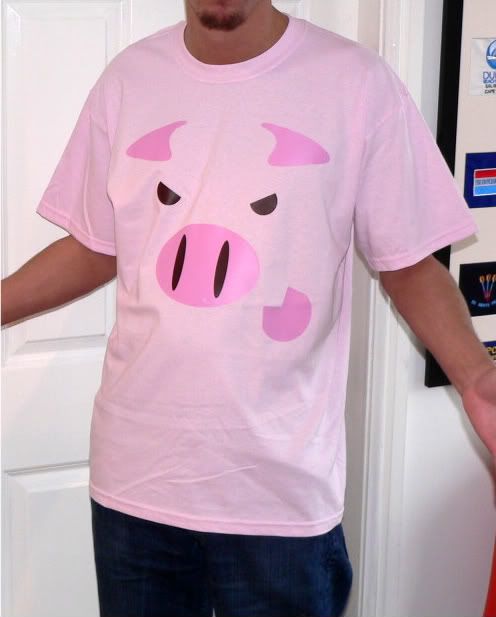 Pork face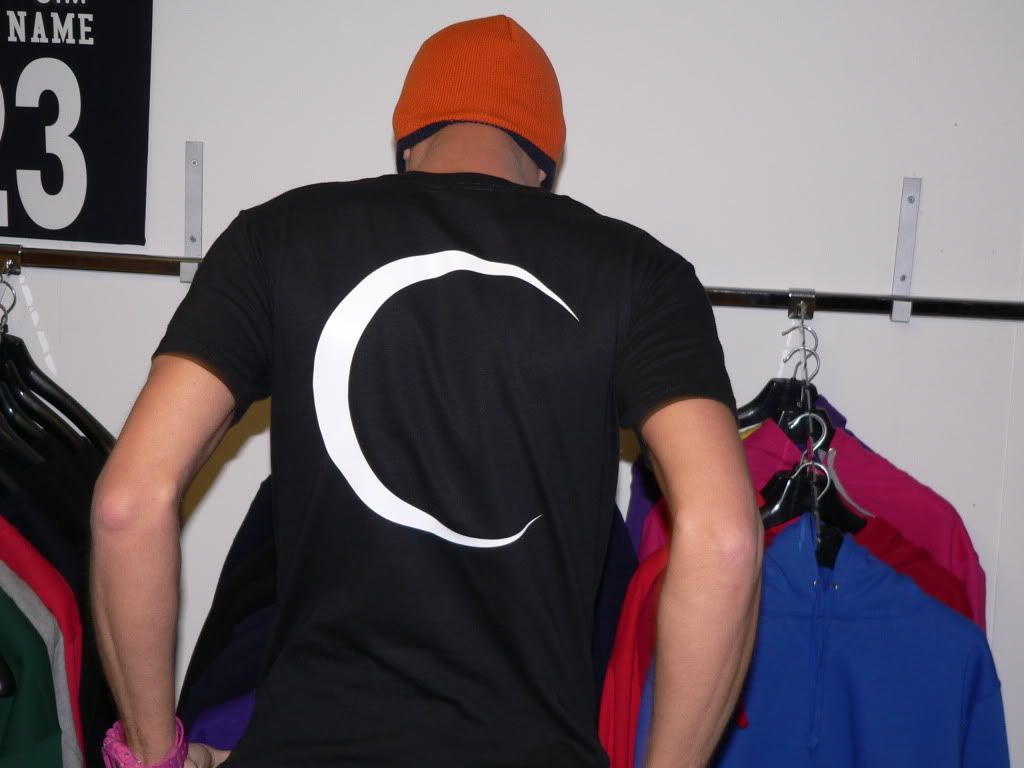 Iori moon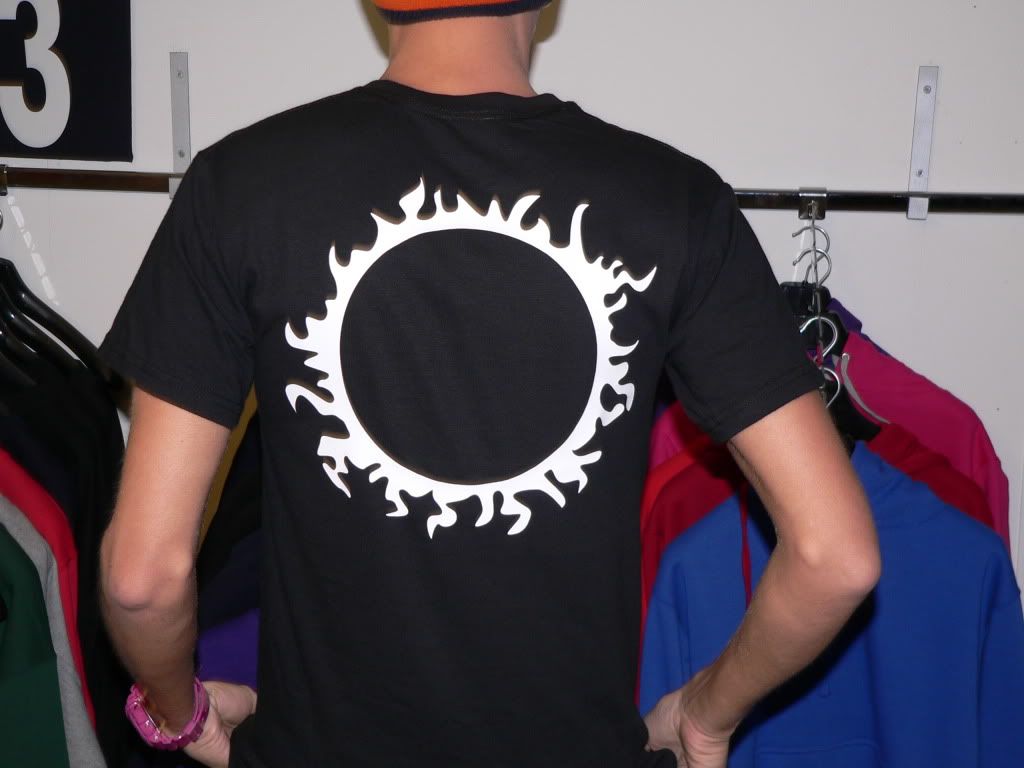 Kyo Sun
WOOT NEW SHIRTS!
Insert coin shirt - Vectors by mufunyo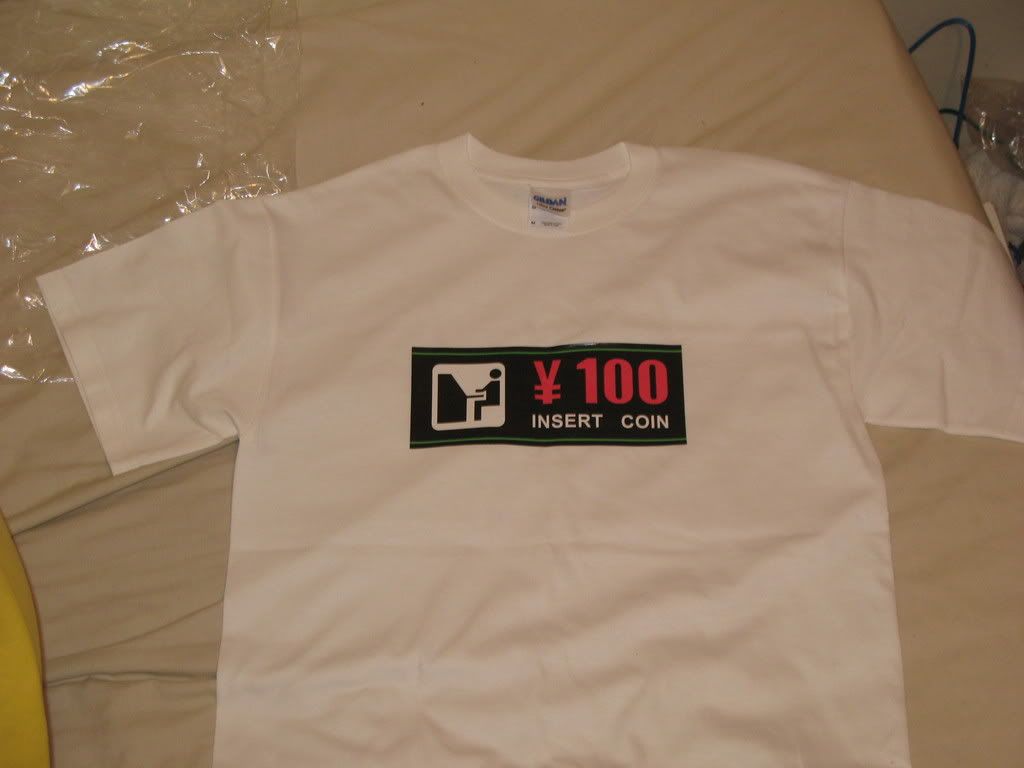 (not the offical Insertcoin-09 shirt thats coming later this year)
INITIAL-D Awesomeness ! ! !
your anime/Sega based drifting dreams have come true
(be it in shirt form)
RedSuns Bold logo on a charcoal shirt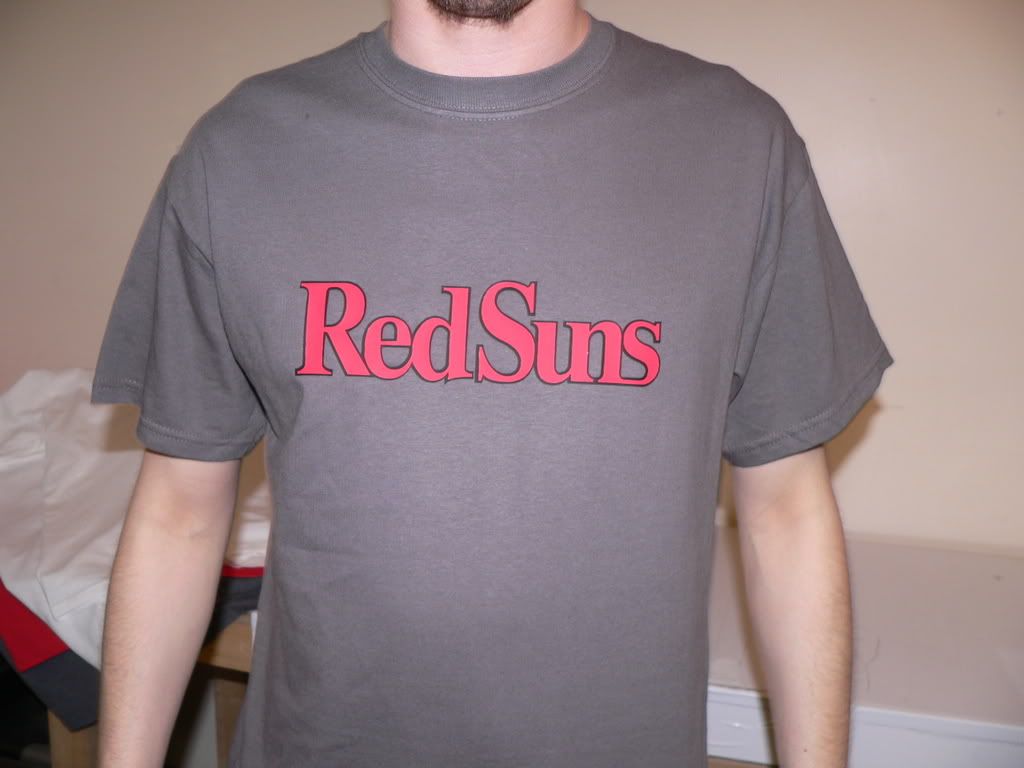 Tofu Shop on a white shirt
Emperor team shirt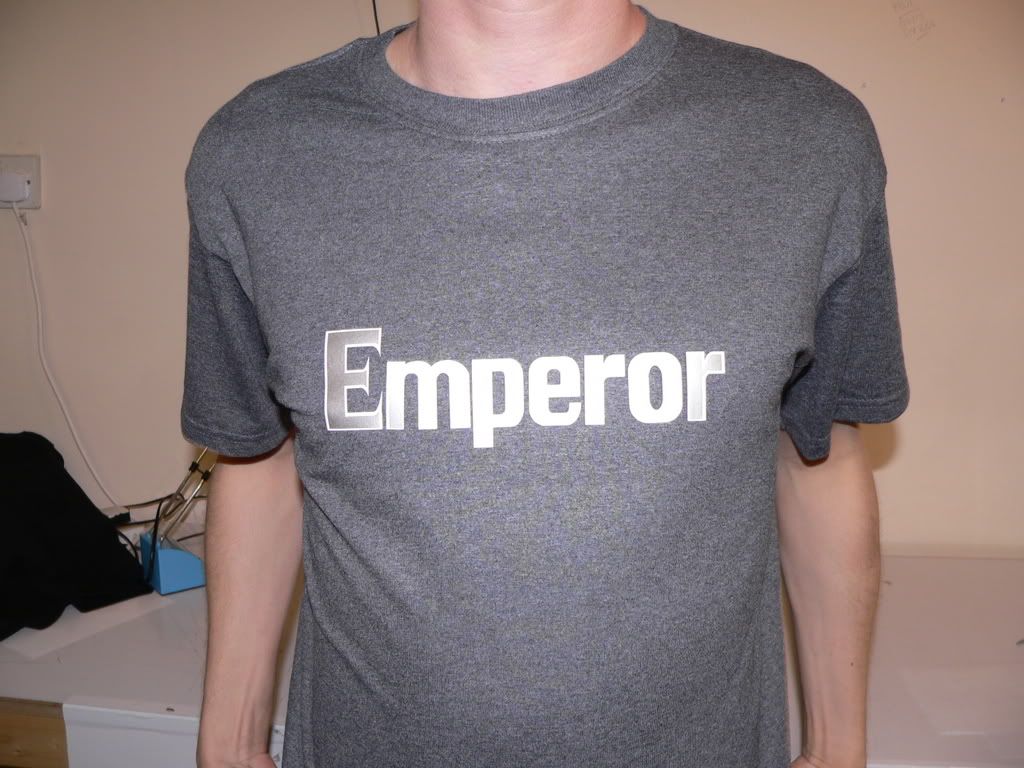 It features shiny silver like the Gold on the batrider shirt.
Akina Speed Stars Team shirt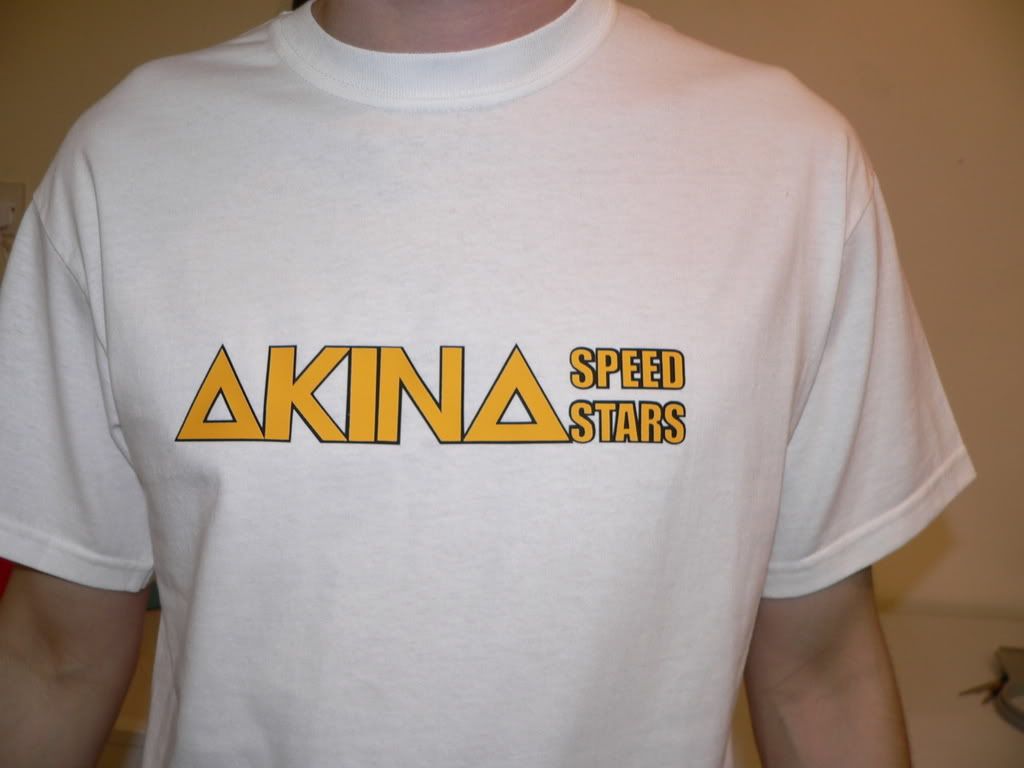 Red Suns - Basic Logo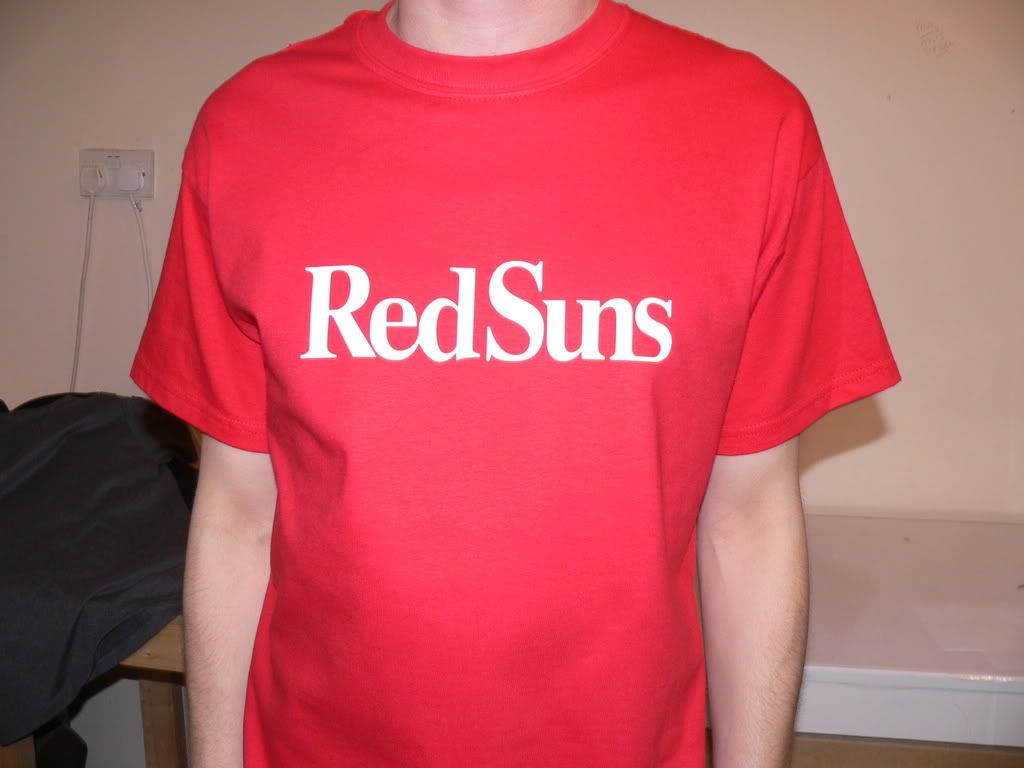 INITIAL D logo shirt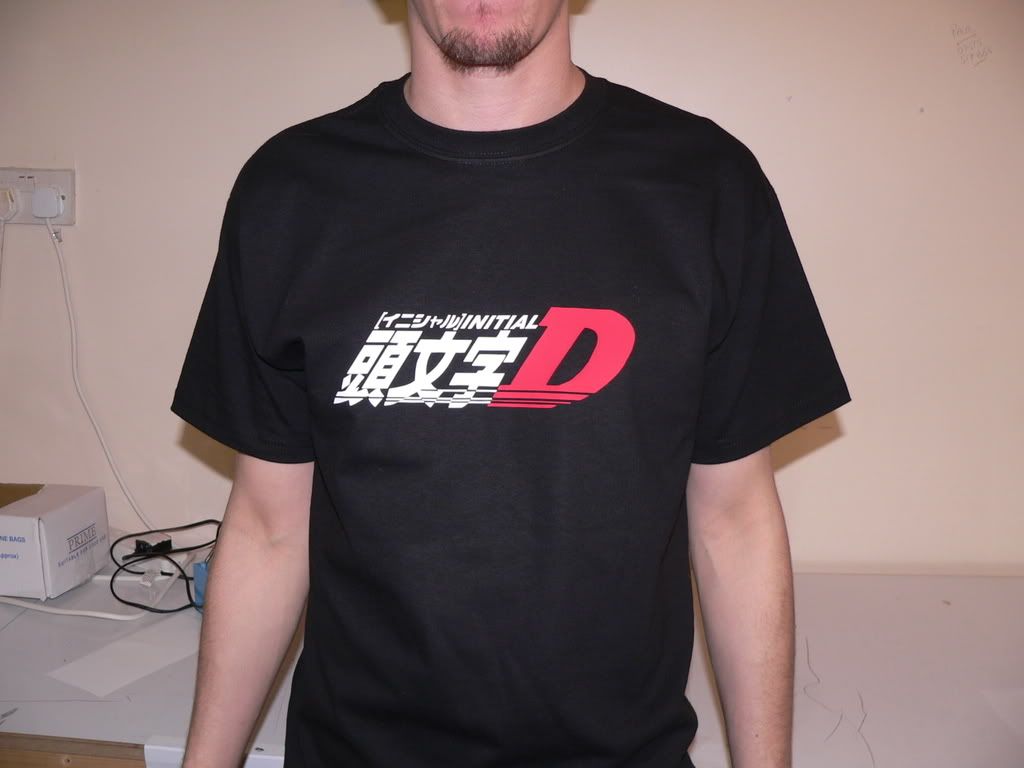 Here is a random shirt I made for a friend so the shirt is swimming on me. there are a lot of futurama fans out there so maybe this is up your street.
Futurama - I hate bottles shirt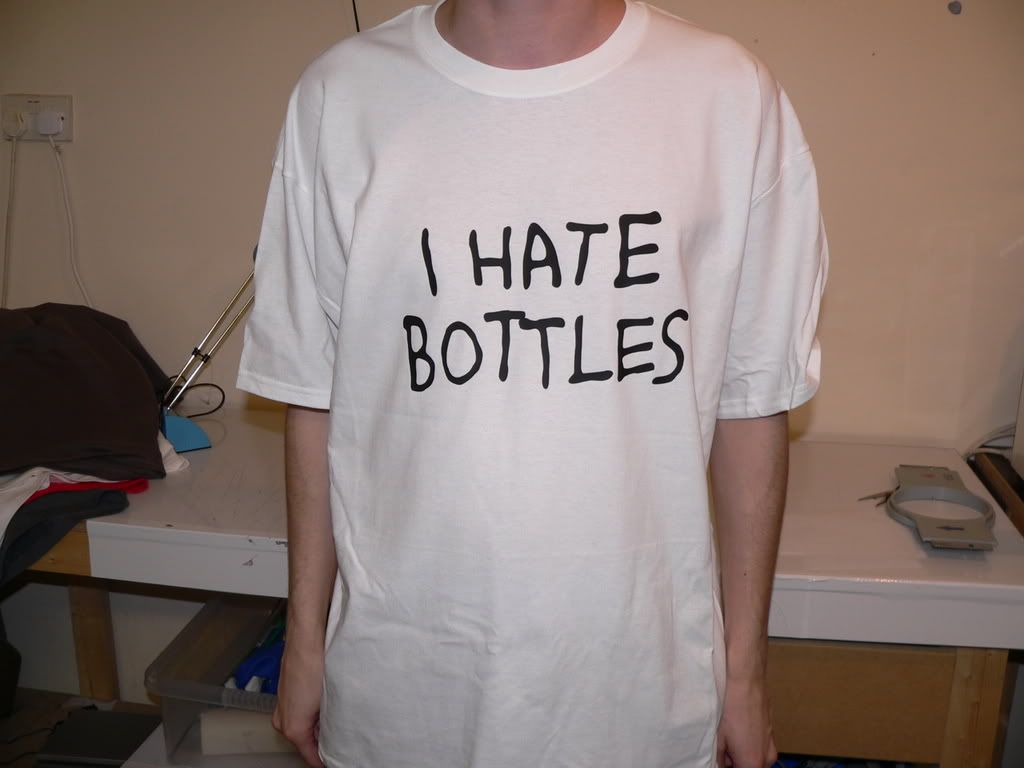 30% iron chef is by far one of the best episodes. its got a few memes in there namley 10000 Dollou ! ! ! It was also the first episode to feature the accusing parlor
more shirts to come so hold tight. theres a few that are missing but im just getting this up for you to have a look at and tell me if i should change anything with my sales thread.
:PLEASE READ BEFORE ORDERING:
From now on everyone who lives outside the European union will be
required
to have Signed for P&P they dont go missing as much other parcels and for 4GBP it really is just a lot less hassle if it goes missing as I have to wait over 4 weeks from its dispatch date to see if it turns up or not before i can make a claim to be able to re buy the stock and send it out to you again. the
4GBP signed for P&P applies to anyone whos packages reach a value of 40GBP or more no matter where you live. I hate having to force people to do this but it covers my ass from paypal rape and it insures you get your parcel with no stress as to if you will ever recieve it. sure its another 4GBP but in the chance it does go missing you will recieve your clothing THAT I PROMISE!
if in the unlikely event I have sent you the wrong shirt or they feature errors. please contact me via the forum mail system or my email first explaining who you are on which forum and whats the matter with your shirts. I make every effort to have all my customer be happy with the shirts they order. I am only happy to replace faulty or incorrect goods.
:OH AND ONE LAST THING COULD YOU PLEASE READ THIS:
it is vital that you tell me who you are on the forum as its hard enough to get all your orders correct with all the correct info, let alone when i have to do detective work trying to figure out who you all are in my paypal!

so please remember when you pay in paypal that you

Tell me who you are on the forum

Tell me your shirt sizes as well as colours that we agree on in PMs

Tell me another special requests on the delivery (like a note saying please leave in the front porch or the like) or any special custom work inc links to gifs!

by following all these little rules you save me lots of time and i can get these to you in the quickest time I can. Thank you for looking