Quote:
hey guys! It makes me a little sad to say this but as of 1st of Jan (2013) i will no longer be taking orders for custom work or games which hold up to date licences. My main biz is taking off and its getting harder and harder to keep track of orders It is also not what I want to be doing for the rest of my life on the outskirts of the games industry giving 'grass roots' support. Over the past few years I have had a chance to work with some cool people and some even cooler companies on official stuff like Blazblue, Dead or Alive, Hoto no Ken as well as some other indie sites and gaming pod cats and such. I would like to keep doing that and I cant sit on the fence forever printing bootlegs for everyone on the sly and take on work for the big boys. I have been turned down a couple of times because of what I do on the forums by companies and franchises I dream of working on.

The site will be going out as soon as I sort the .com out as I am unsure as to who is running that for me had three web guys in the past three years and all are claiming they have nothing to do with it lol. But i hope to have a small selection of low run limited stuff up for sale there but mostly offering my services to companies to produce promo items and awesome game clothing we all want to see. Could be next month but likley wont be until late JAN.

I would like to thank everyone who has bought off me in the past X years specially the repeat buyers. I also want to apologize to the people who have not had the best service from me of recent. Some times its items going missing which I cant help but getting wrong colour shirts or incorrect sized garments or me just failing to post out an item when I said I would is unacceptable from someone who is trying to run this as a legitimate business. I have one outstanding tee for H.Phillips and a handful for system11 .

Thanks again for getting me started in all this.

hugs n kisses
Lordstar
AKA KaroshiDrop
AKA Matt Lord
Thats a little way off though. . . SO BUY SOME TEES!
Shirts start from as little as 14GBP
There are lots of colours to choose from (pending my suppliers stock levels)

and for the people who dont have cybernetic optical implants you can have a look at this
http://i246.photobucket.com/albums/gg116/karoshidrop/WORK/gildan_swatches.jpg
which i would recommend since this is the most precise colour swatch I could find.
I use these almost exclusively but I occasionally try to track down more unusual colours upon request.
heres approx chest sizes (they can vary between the listed numbers depending on brand and the run of that stock from the supplier)
Small 34 - 36
Medium 38 - 40
Large 42 - 44
X Large 46 - 48
2XL 50 - 52
3XL 54 - 56 ( Only avaliable in Black, Navy and ash in Gildan range)
*PLEASE NOTE* I have tracked down tee shirts which are 3XL and 4XL they are not Gildan (Jerzees colours shirts for the record) but are great quality and are avaliable in the following colours. due to size and weight the prices are subject to change over regualr stock.
Bottle Green,Bright Royal, French Navy, Black and White
if your bigger than 4XL I can right now get Polo shirts up to 6XL please contact me for details.
New range of hoodies i have coming out. there 100% cotton and a nice weight.
this colour swatch only applies to Hoodies in sizes small to 2XL. I cannot get tee shirts in the following colours.
So you want to see the shirts ive made in the past ok. .
Arika shirt:
Two editions, black shirt with simple logo (game version), white shirt with outlined logo (website version)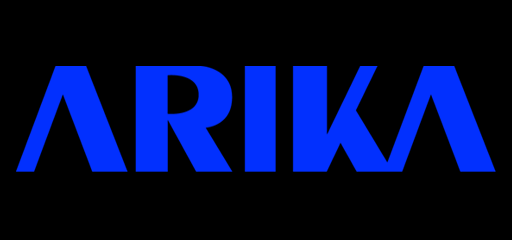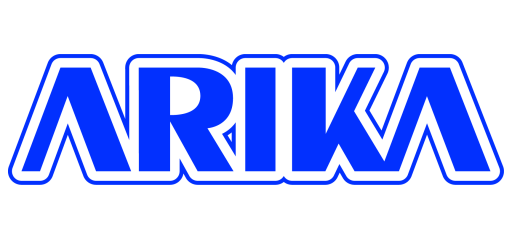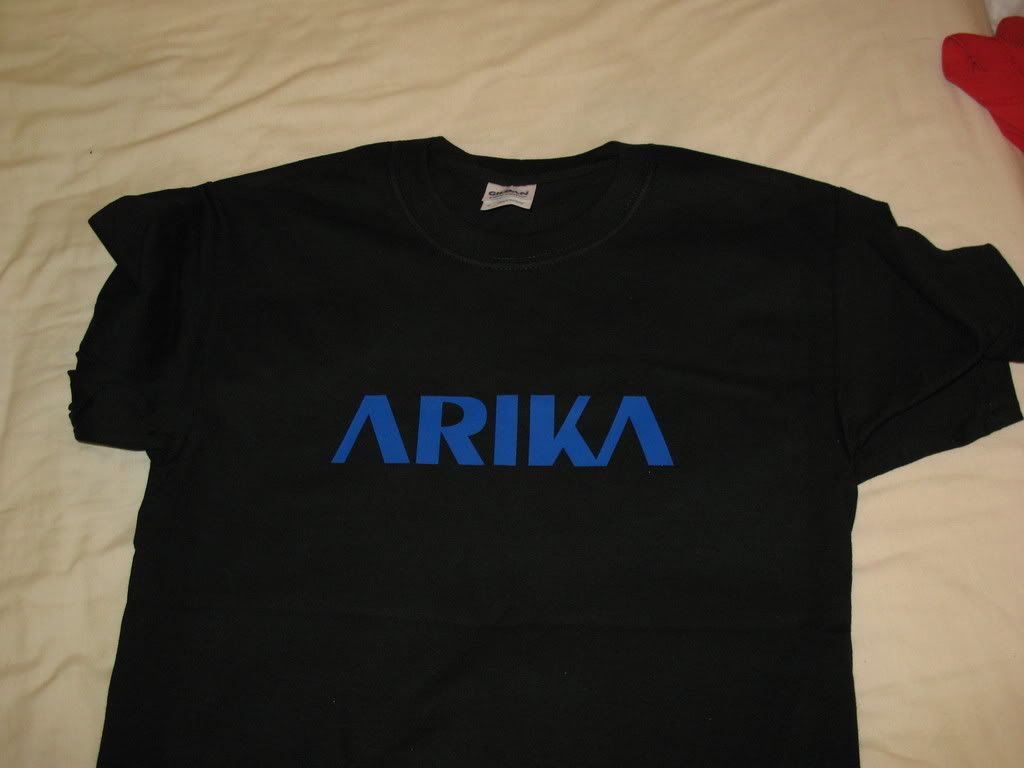 TGM3Ti shirt! If you can't have the Type-X kit you can at least have the shirt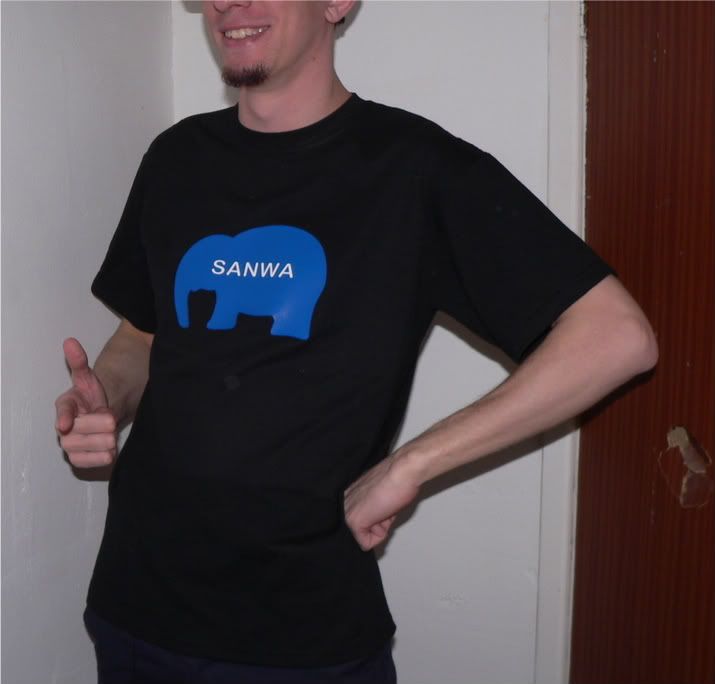 Sanwa Denshi (they make the joysticks you find in arcade machines and Hori Real Arcade Pro / Sega Virtua Stick High Grade controllers)
Insert coin shirt - Vectors by mufunyo
This is a reproduction of the insert coin sticker next to the coin slot on Astro City cabinets - this photo is on a white shirt but I would recommend Ice Grey!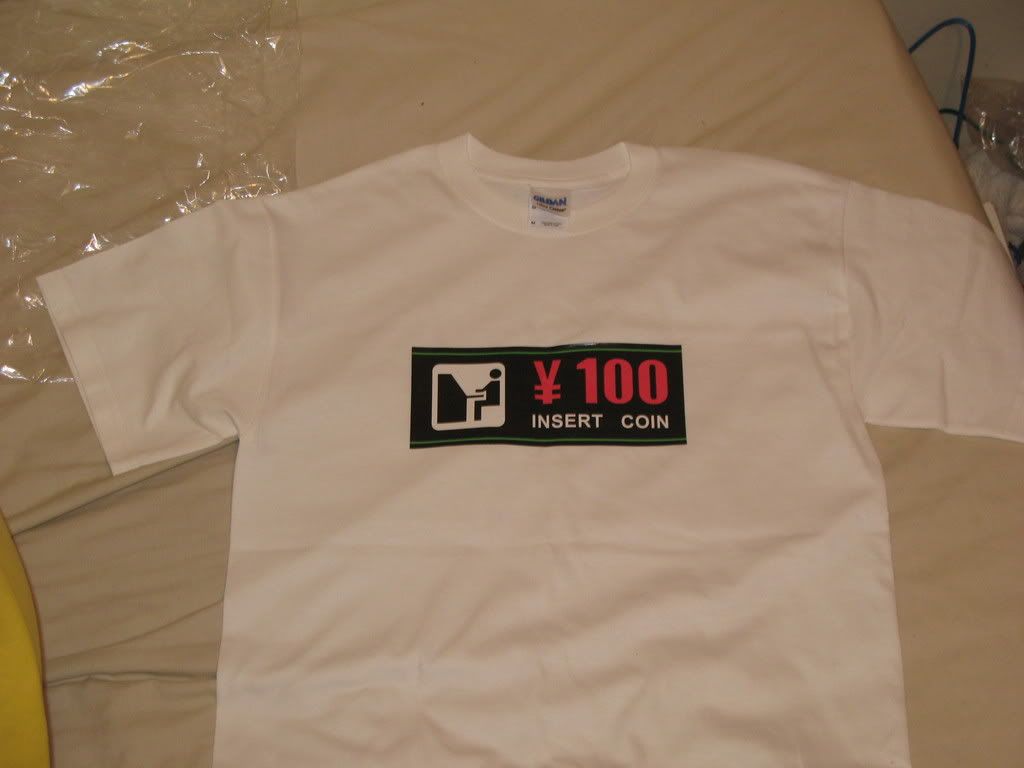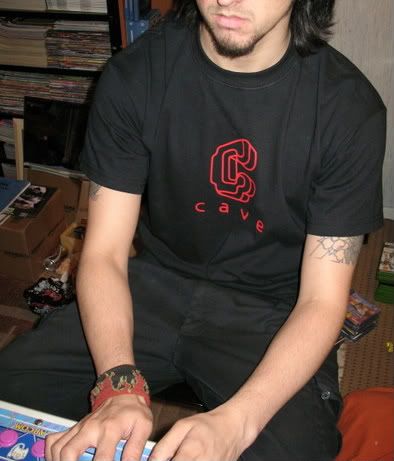 Cave logo (this is red on black but i've done so many variations of this it is untrue.
Royal blue shirt whith a white SNK.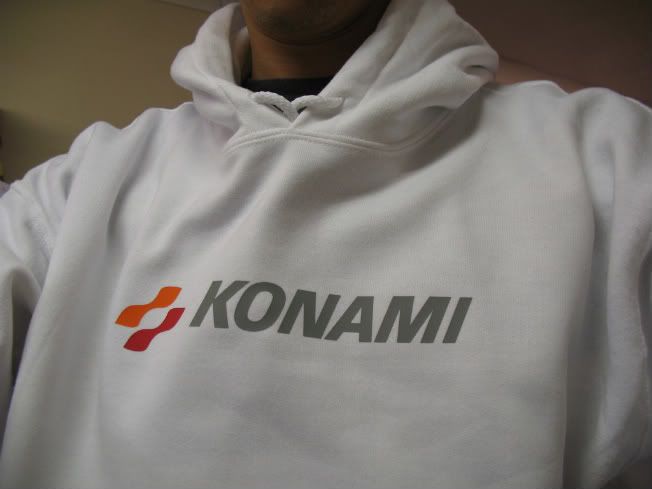 Konami logo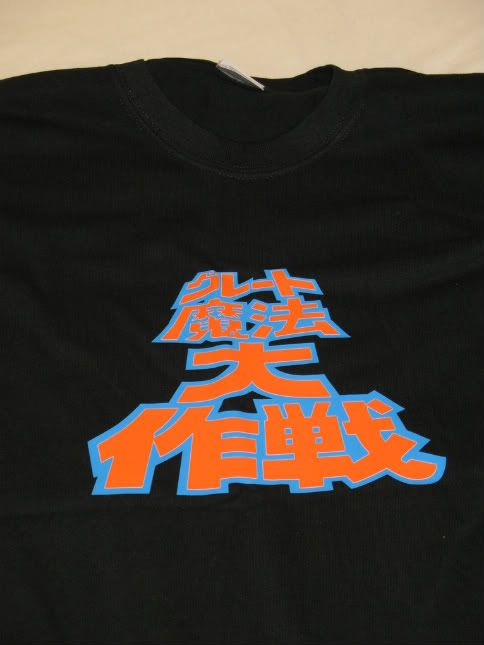 Dimahoo front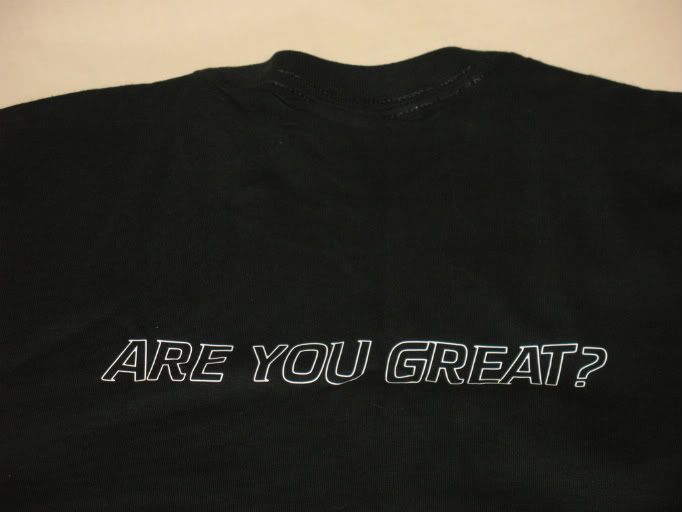 Dimahoo Back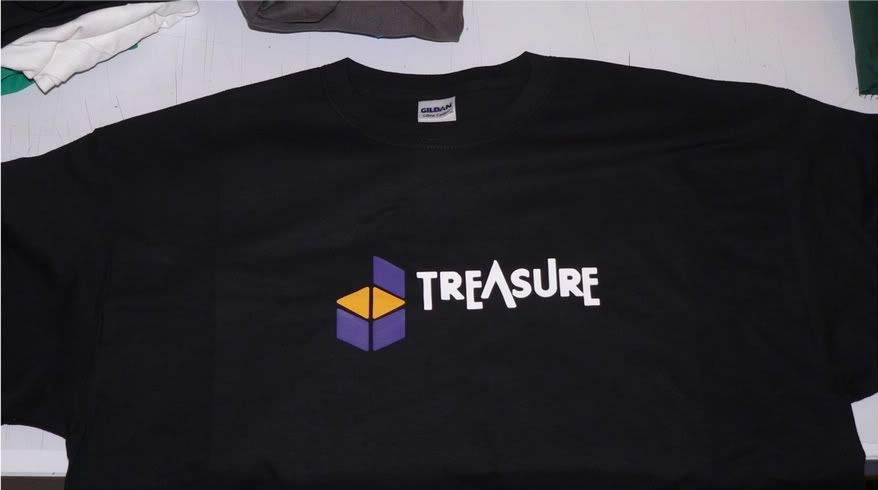 Treasure co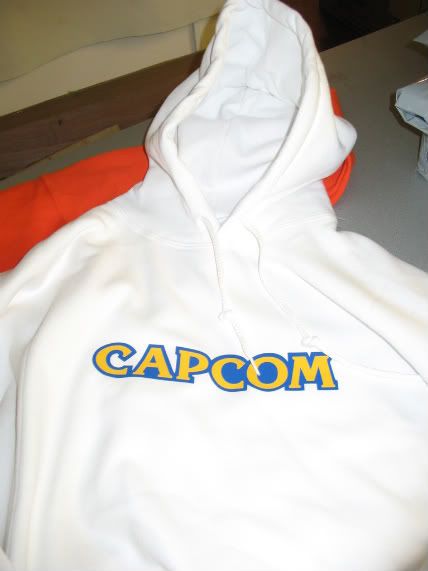 Classic capcom logo on a white Hoodie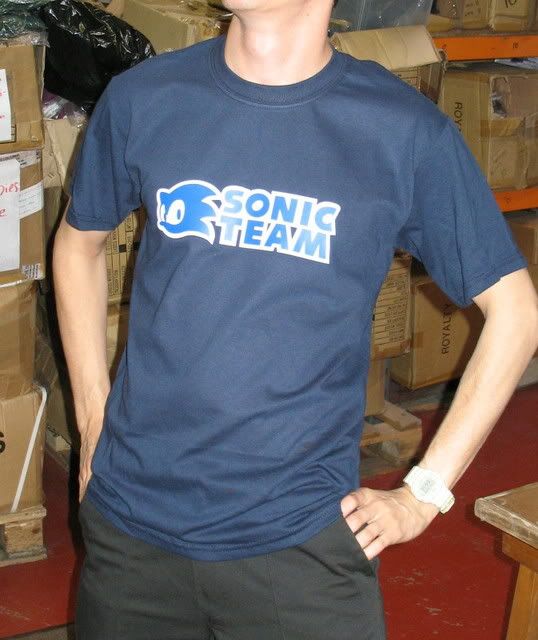 Sonic team regular logo on navy shirt.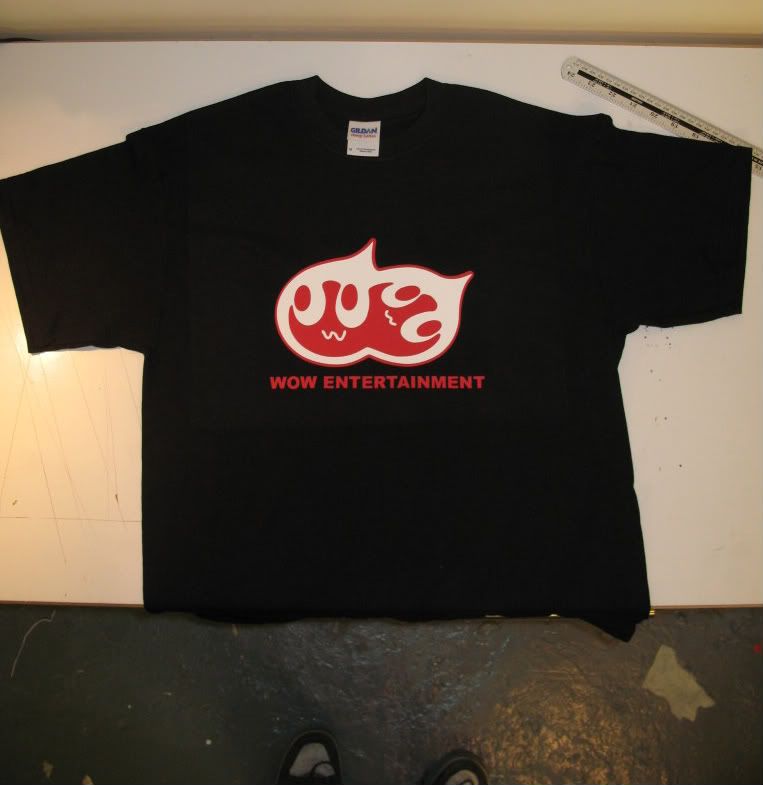 wow entertainment logo on a black shirt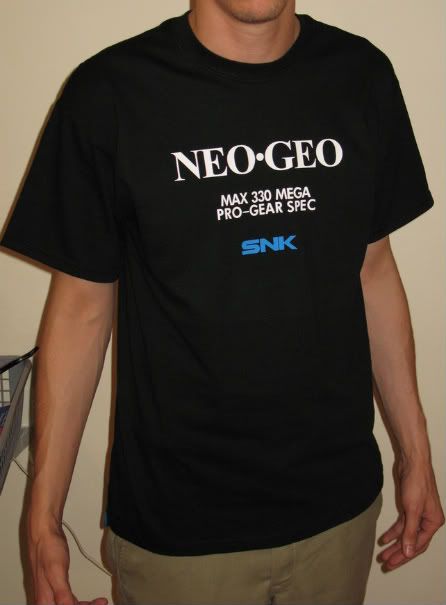 Neo-Geo 330 mega shirt on black
red namco on gold (which is the pac man yellow byt the way)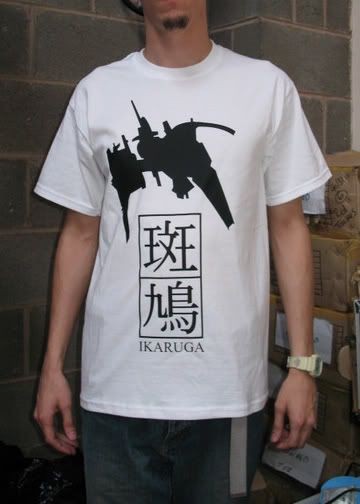 a little extra if you want it.
Ikaruga white on black (also avaliable black shirt white logo) There are a few variations of this shirt with the logo being smaller and with and without the ship.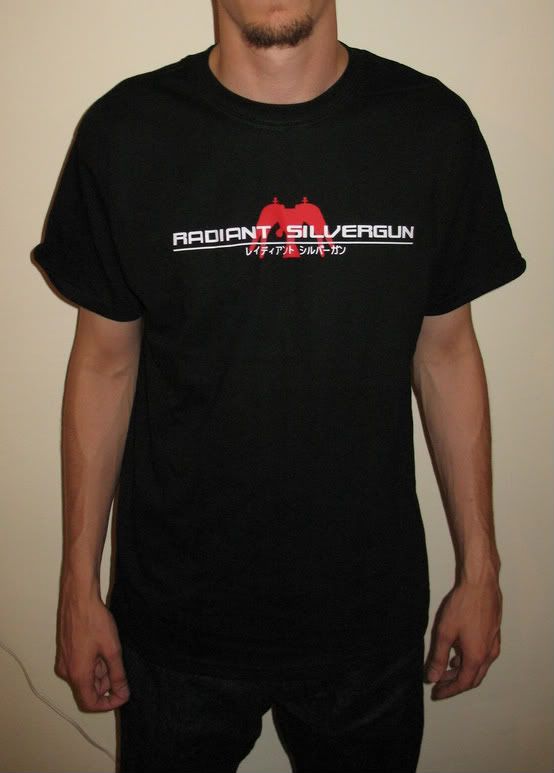 Radiant slivergun shirt (with be praying engrish on the back)
You can have it with or without the back logo.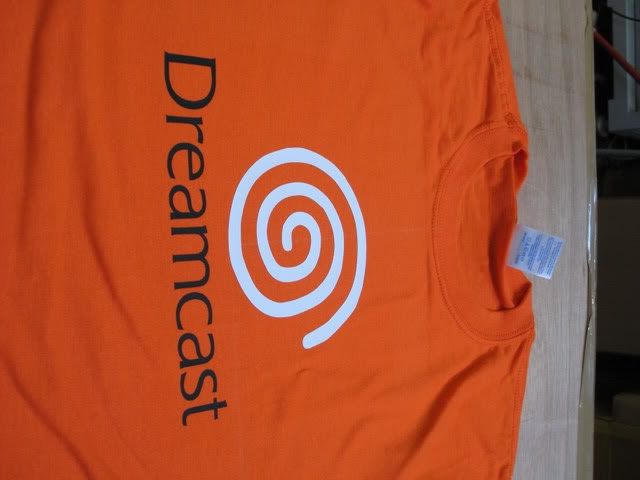 JP dreamcast logo (also avaliable in eu colours white shirt light blue swirl)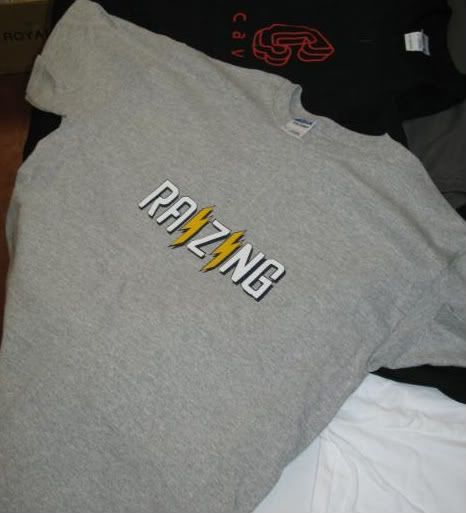 RAIZING shirt is sport gray.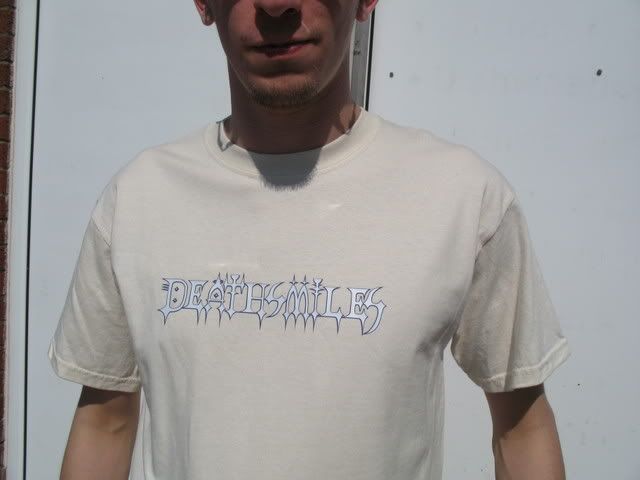 Deathsmiles on a natural colour shirt
Irem on a sapphire shirt
NeoGeo - Garou Rock Howard shirt (this shirt is cherry red)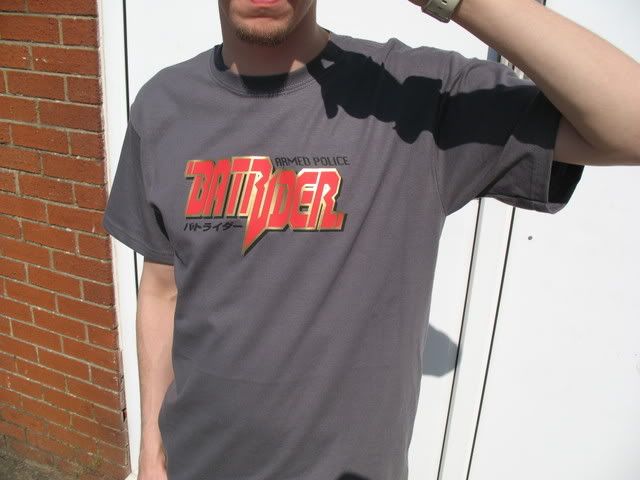 Armed police BATRIDER shirt. Logo featuring metallic gold finish and is on a charcoal shirt.
Gold foil Cave logo shirt.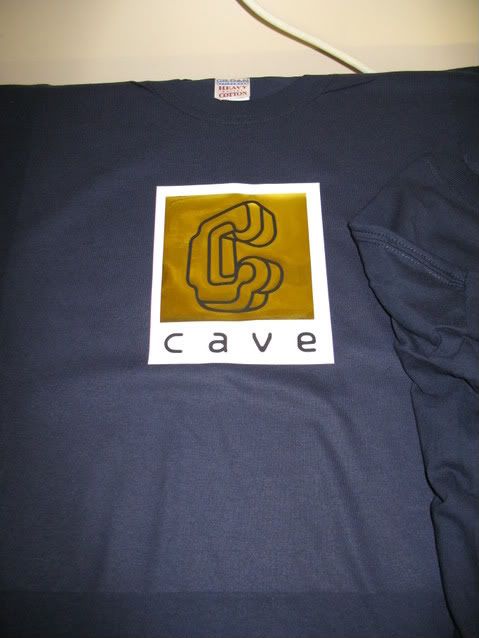 it has to be seen in person to be believed. Its a bit flash if thats your style and I only make a few of these at a time due to the difficulties of the foil and it being just a ball sack to work with. ive been saying only three a month. But it might change. there is also a possibility of a metallic gold cave shirt being made (like the gold in the batrider)
Street fighter X 2 shirt. this is made with a slightley difrent method to the rest of the shirts.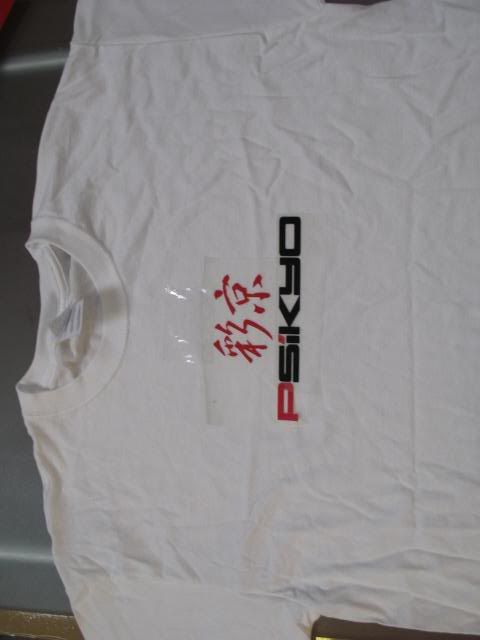 Psikyo logo shirt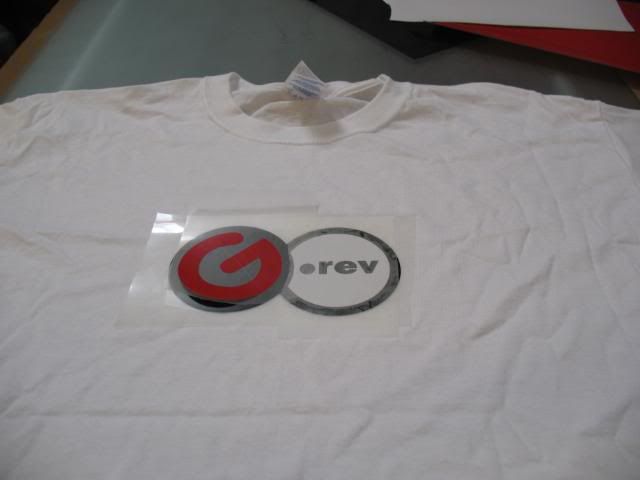 G-rev logo shirt (the last two pictures were just demos new nicer pics coming soon.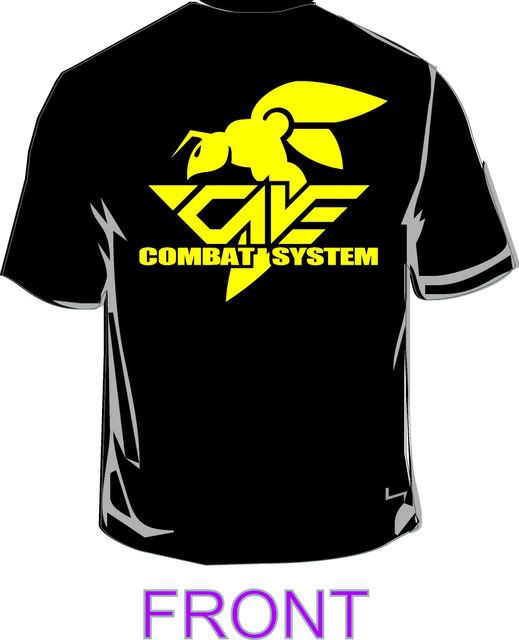 CAVE-COMBAT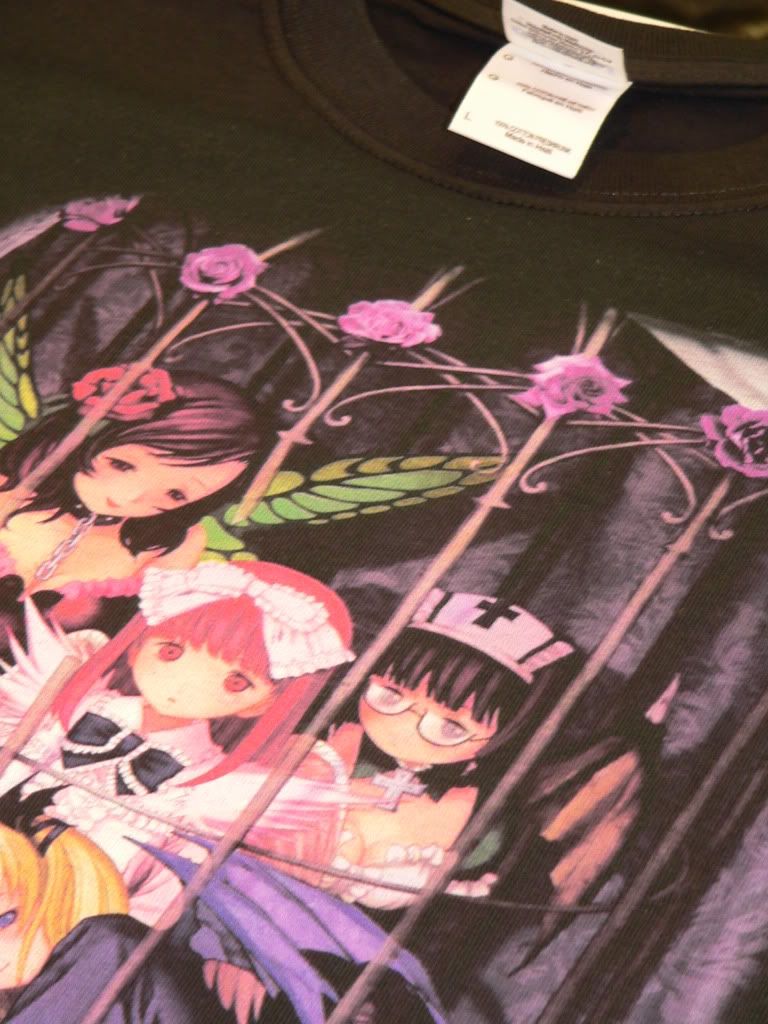 Deathsmiles girls!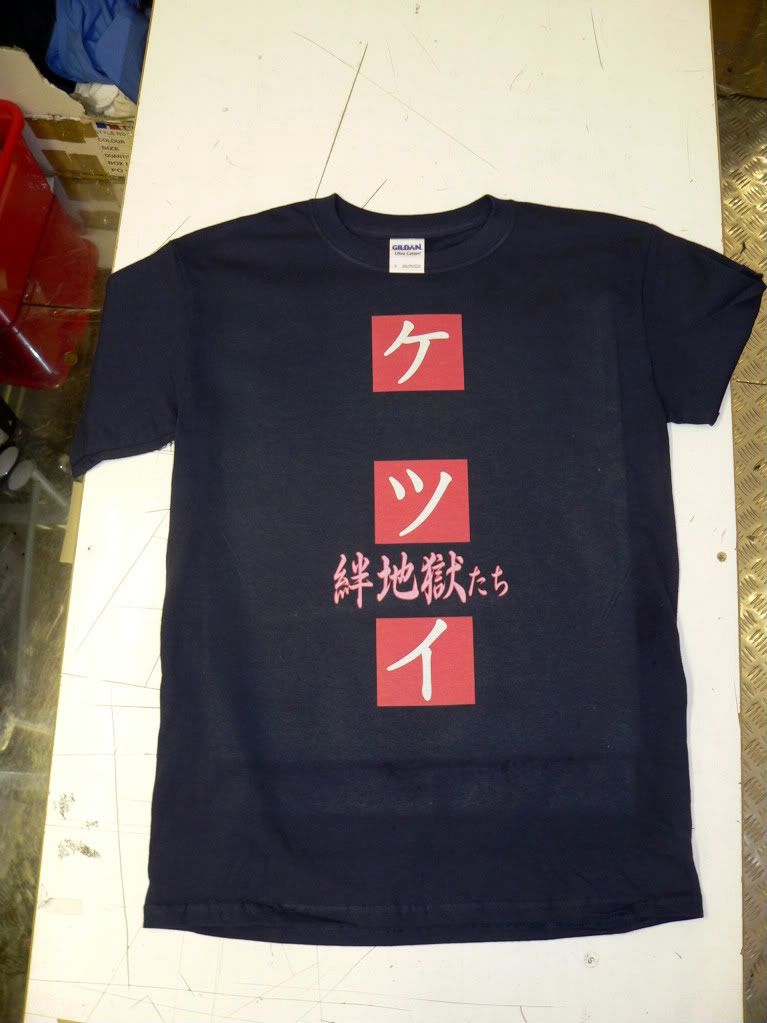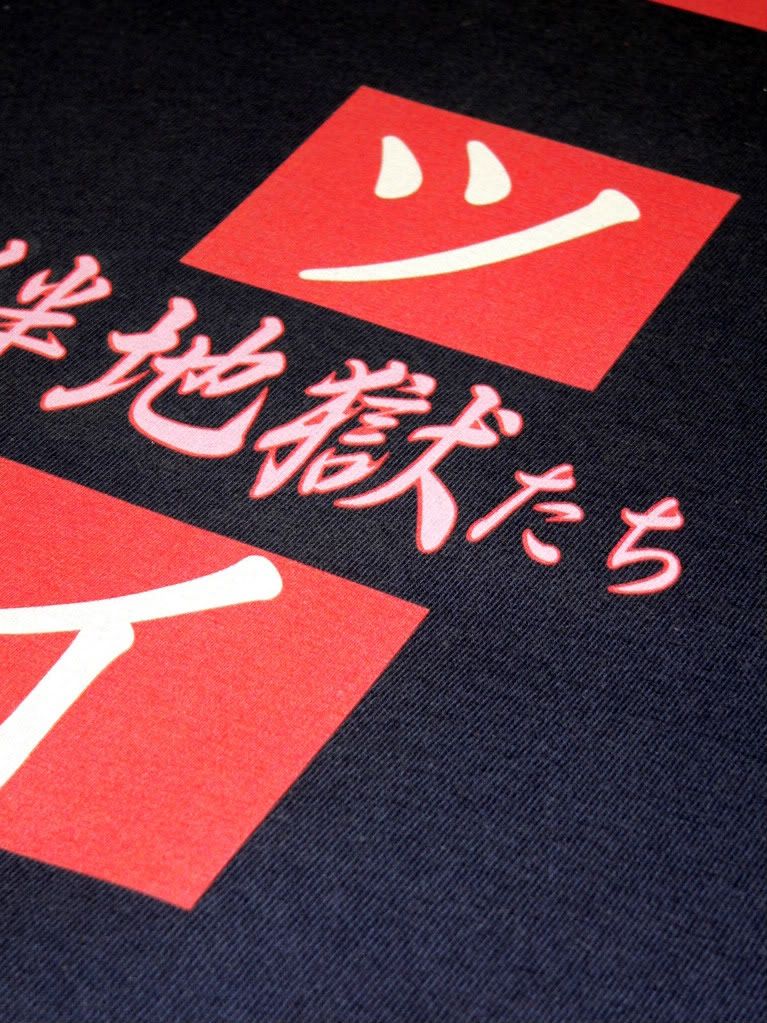 Ketsui logo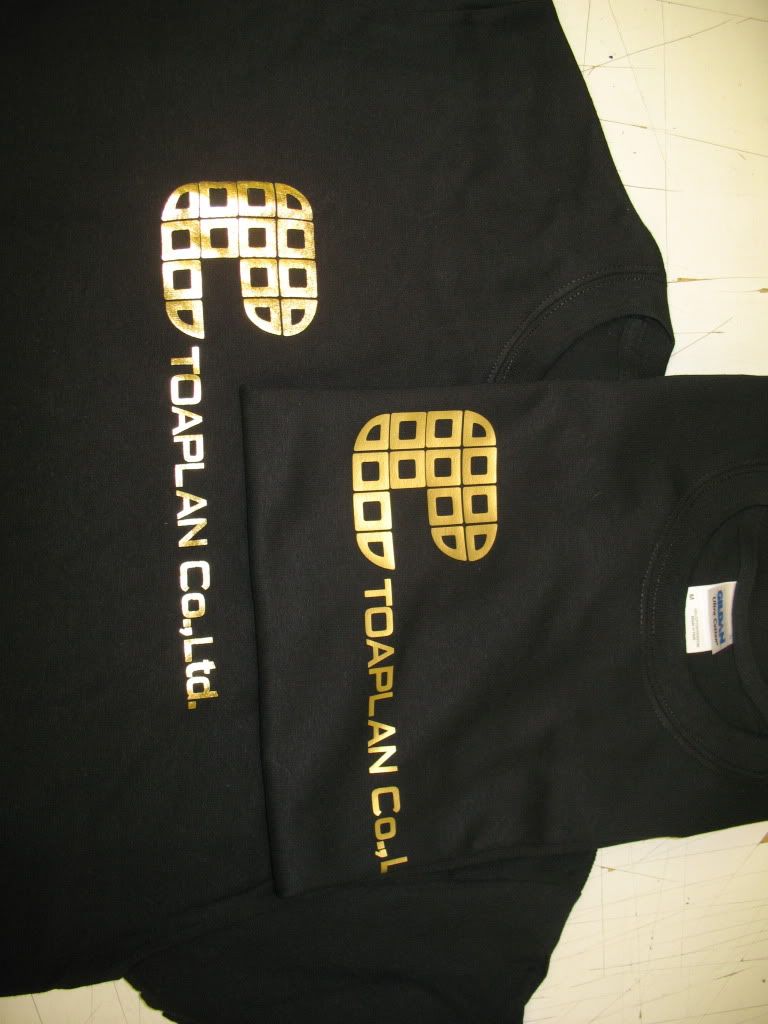 just got the cam sorted. its in two colours here the one of the left is the Foil and the one on the right is the metalic.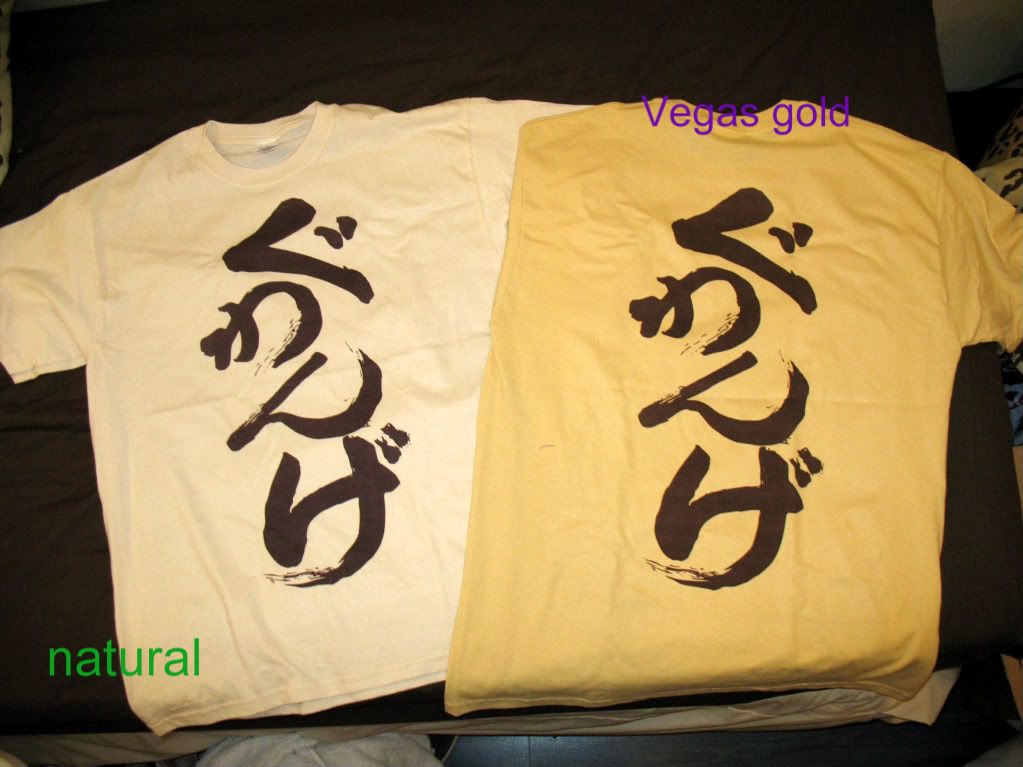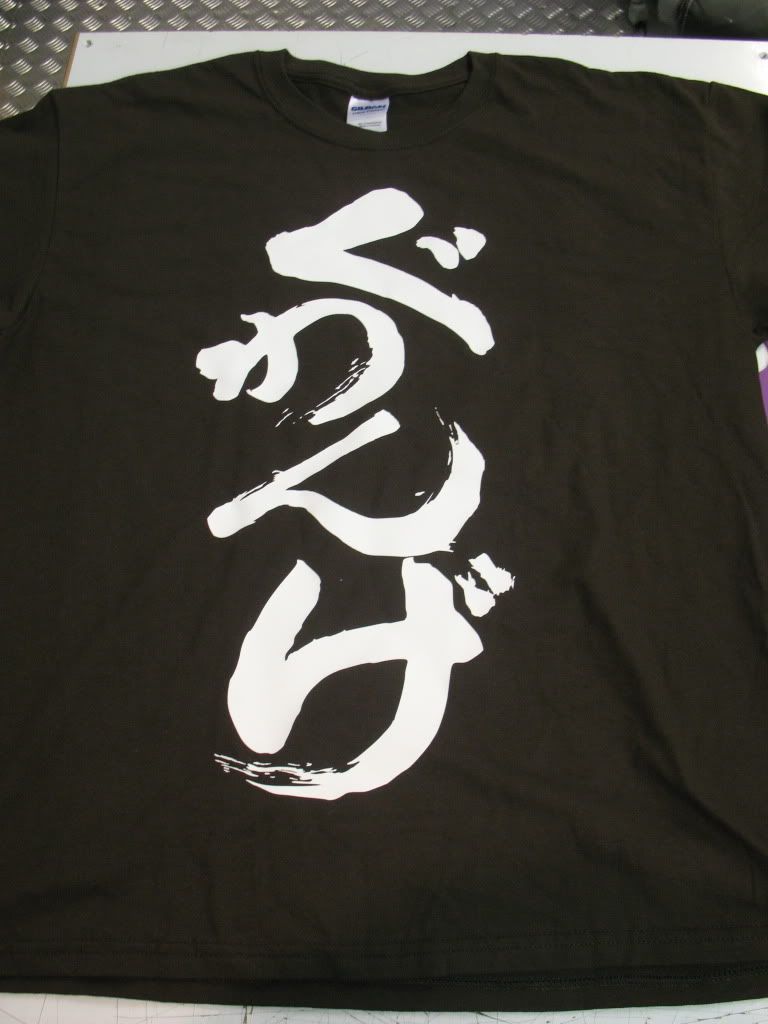 Guwange shirts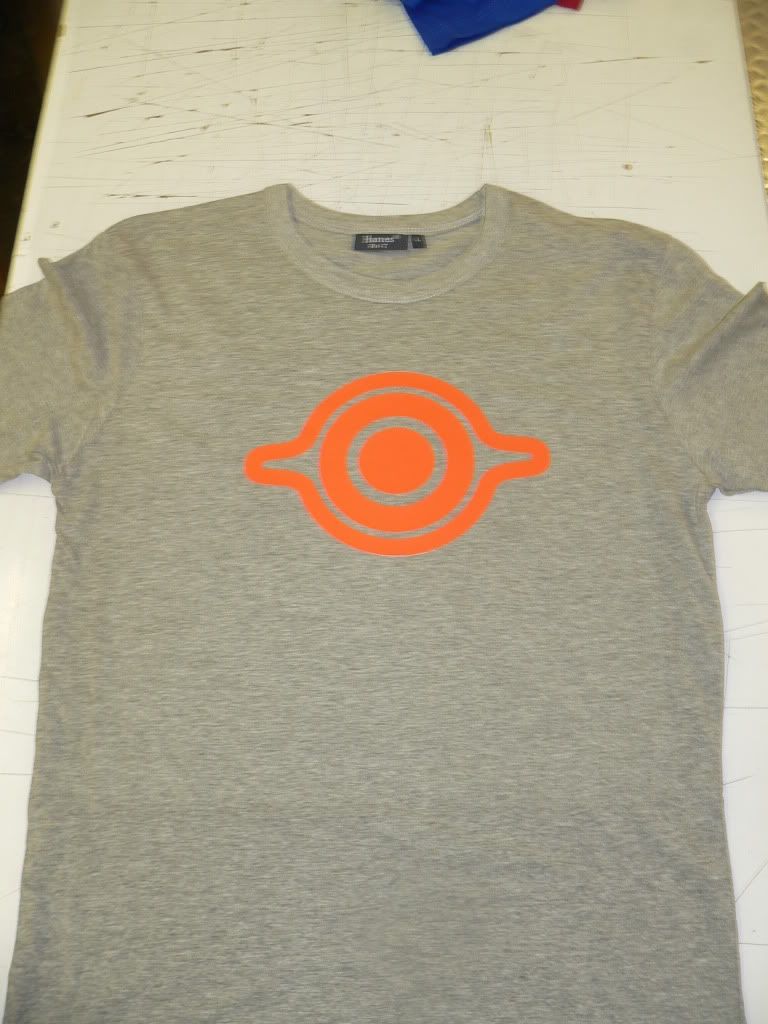 virtual on oratorio tangram EYE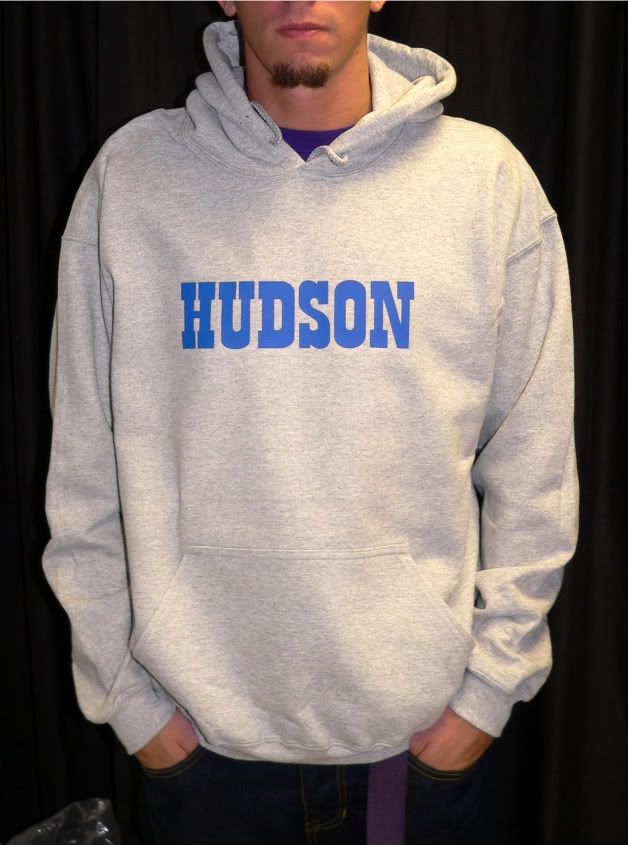 Hudson Bee
Toaplan mascot
more shirts to come so hold tight. theres a few that are missing but im just getting this up for you to have a look at and tell me if i should change anything with my sales thread.
:PLEASE READ BEFORE ORDERING:
From now on everyone who lives outside the European union will be
required
to have Signed for P&P they dont go missing as much other parcels and for 4GBP it really is just a lot less hassle if it goes missing as I have to wait over 4 weeks from its dispatch date to see if it turns up or not before i can make a claim to be able to re buy the stock and send it out to you again. the
4GBP signed for P&P applies to anyone whos packages reach a value of 40GBP or more no matter where you live. I hate having to force people to do this but it covers my ass from paypal rape and it insures you get your parcel with no stress as to if you will ever recieve it. sure its another 4GBP but in the chance it does go missing you will recieve your clothing THAT I PROMISE!
if in the unlikely event I have sent you the wrong shirt or they feature errors. please contact me via the forum mail system or my email first explaining who you are on which forum and whats the matter with your shirts. I make every effort to have all my customer be happy with the shirts they order. I am only happy to replace faulty or incorrect goods.
:OH AND ONE LAST THING COULD YOU PLEASE READ THIS:
it is vital that you tell me who you are on the forum as its hard enough to get all your orders correct with all the correct info, let alone when i have to do detective work trying to figure out who you all are in my paypal!

so please remember when you pay in paypal that you

Tell me who you are on the forum

Tell me your shirt sizes as well as colours that we agree on in PMs

Tell me anyother special requests on the delivery (like a note saying please leave in the front porch or the like) or any special custom work inc links to gifs!

by following all these little rules you save me lots of time and i can get these to you in the quickest time I can. Thank you for looking
Ok *takes a quick breather*
Im going to show you how i go about making my shirts as some of you have asked whats what! right here goes. . this might take a while.
(this was written way back on the very first time i made shirts for killercabs.com obliviously i mention current stock levels which is way off since that was about a year and a half ago (at the least)
after getting all the orders for shirts I decided just to order a shit load more than I needed as a lot of you dont have cash right now or I are not in to the cave ones. Ive got about 40+ navy in sizes M to 3XL and all the other bits in the other colors so i had to check them first there was about 100 between the sizes and colors.
after everything was there (which is a first) it was on to the fun part which is the vinyl (however not fun waiting for some one to come train you to do it is the shit part) I only had a bit of time before i had to be out the warehouse today so i could only do one of the unique ones this is one
Johnny-G's super trip inducing color schemes he chose Lime green tee with a yellow Vinyl.
Lets watch . .
After fighting back the Lucy in the sky style trip I take the image (the cave logo today) increased the size of it so now its just over 5inches squared (or 130 metric) because you wanted it bigger and put it though my laptop with a piece of software mirrored it so it cuts right and with magical and the some kind of demonic ritual (or USB I forget) it tells my vinyl cutter what to do. after checking by doing a ghost cut (basically does tracks the square it sits in without actually cutting it) Its time to tell it to go! usually its best to do big runs of these as its more cost effective but I had a small piece from a job I did the other day or normals i would of done a roll of about 10+ and you the extras at a later date as im sure they will get used in the future
I assure you its moving its just hard to see with pictures.
once its done you check it for defects (which happens from time to time which is hella annoying when you do a run of 100 and then it decide to cut a line through the middle making them all worthless) and time to peel away the big bits
and weed out all the fiddly bits
once thats done all your left with is what you want on the tee done Its ready to go on the tee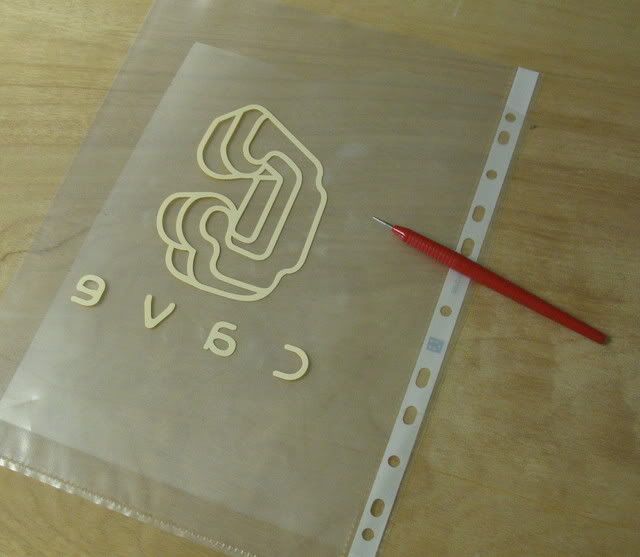 so i then grab the tee i want to put it on (i think i used to the color now is that normal?)
line it up make sure its not to high or too low. Stick it in place with some magic tape (so its adhesive does not transfer on to the tee while under the heat) and your ready to heat seal it (its real fucking hot mind your fingers) just remember to adjust for the thickness of the garment and the type of vinyl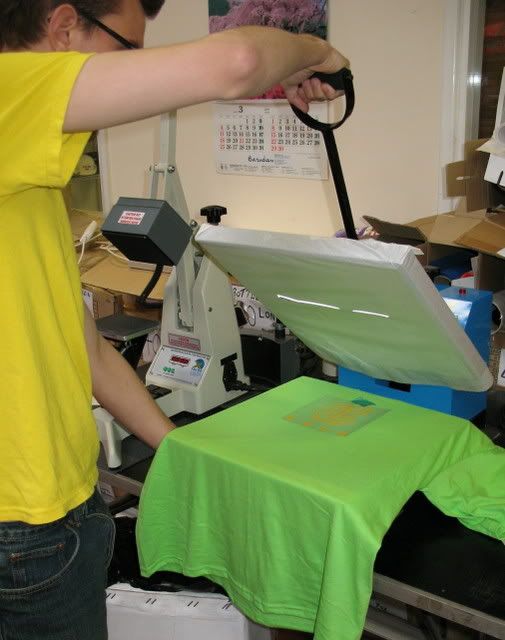 close it wait a few seconds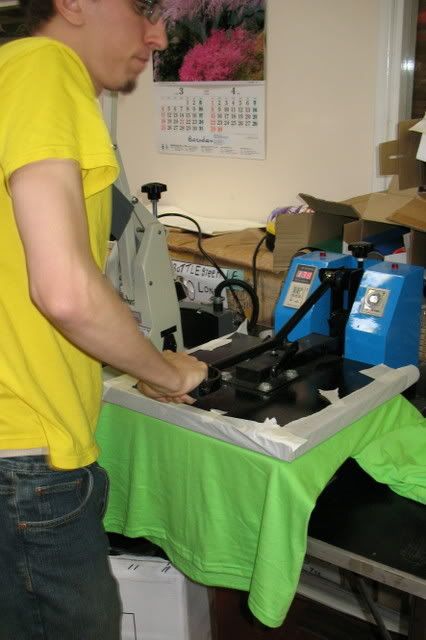 then this awesome Chinese tunes plays to tell me to take it off. Its not an MP3 or midi but its pretty fucking cool for a heat press.
then you peel of the backing
you then have one shirt with the power to both induce vomiting (from the color) and create awe from vert shooter fanboys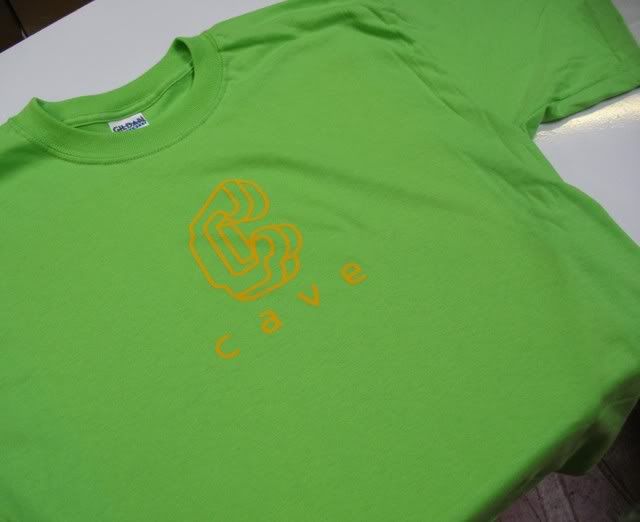 ooh god what have i created remind me to tell Johnny G not to make me play god. you guys better be reading this it took me ages
this was all my old equipment I have much newer better equipment now. but it serves the purpose of telling you how i got about making them. A lot of hard work goes in to making them.