Eebrozgi suggested a 30 fps flicker option. That would work. I don't care tooooo much about recording issues, but it'd be an easy fix.
Shepardus wrote:
The afterimage in that video is too strong IMO. Looks fine at low speed but at high speed it overpowers the sprite itself. My eyes are drawn more to the dark blue than the light blue. Might be how the white afterimage sort of accentuates the dark trailing images since it looks a lot brighter in motion than it does in stills.
Yeah I'm actually fond of the accentuation but it might be too much. One more reason to try the castlevania style palletization as well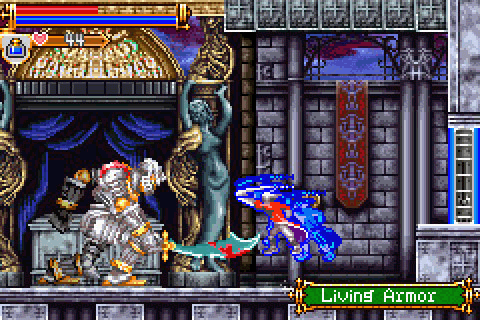 Keep in mind that this is primarily during the bullet cancel heavy Judgment mode, so you won't be doing as much in depth dodging. It's probably something I'll need to wait on demo-feedback before making a final choice on.
Thank you for the feedback.
_________________


RegalSin wrote:

Japan an almost perfect society always threatened by outsiders....................

Instead I am stuck in the America's where women rule with an iron crotch, and a man could get arrested for sitting behind a computer too long.


Aeon Zenith - My STG.