Okay Art, I sent him 3 variations with the tdf files:
1. Smooth (FBX) >>> Wavebeam >>> Sony CXA
2. Smooth (FBX) >>> Wavebeam >>> PC-10
3. Smooth (FBX) >>> Wavebeam >>> Composite Direct (FBX)
So I'm sure some of you are like "wait, what happened to NTSC Hardware?". Well not to worry, "Smooth FBX" is effectively the same palette, only with a handful of tweaks to make it less 'sterile'. Below is a compilation of the tweaked colors as they appear in a few games: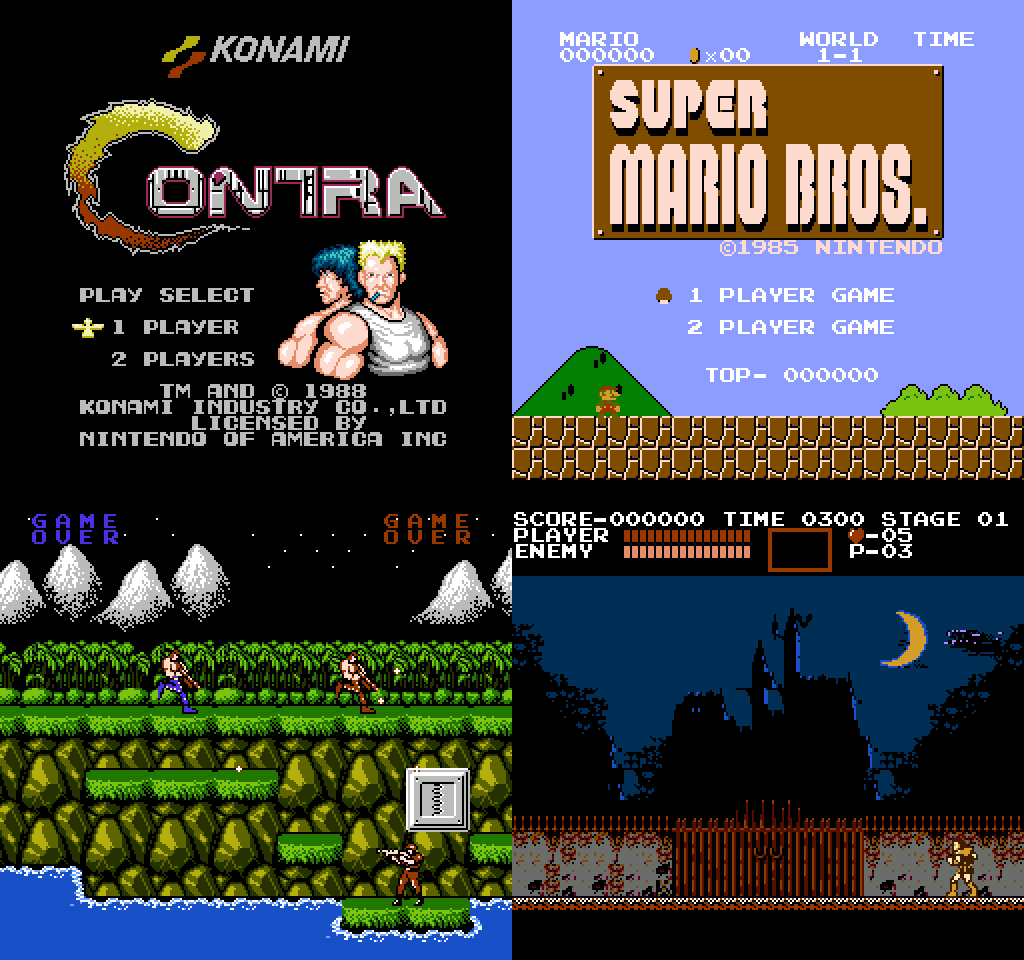 Since it's pretty much my last bid to make a new firmware for the NESRGB board, I figure I might as well make sure I can live with the palette, and this one seems plenty fine to me now. In fact, I rather like how it is less saturated as counterpart to Art's more saturated palette. Should be something for everybody in these offerings when Tim makes them.
Cheers!
-FBX