This is a great shmup, although I am having insane troubles in stage 4. I like the variety between the levels.
A few screenshots: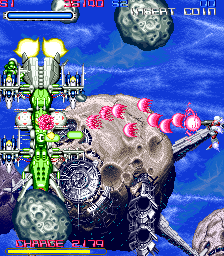 Middle of stage 1; I stay at the side to take out this green battleship.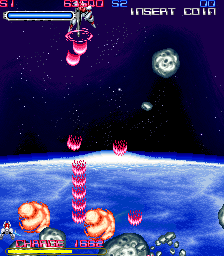 Staying at the top and shooting down will get rid of most of the asteroids, which are moving up, by the way. There aren't many asteroids here: they are easy to clear out...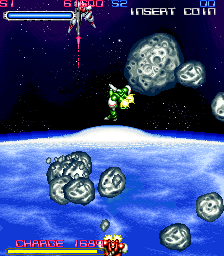 Unless you stop shooting.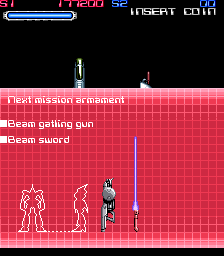 After each level, the game changes your weapon armament. You always stick with the beam sword, though.
A large battleship in stage 2. Notice the bullets.
Try this game out in MAME, people.