I am excited for the tech notes. This makes a lot of use of the largely undocumented VDP Debug Register. A while back, after someone in that group drew my attention to the register itself, I played with some of the bits that do odd things, like seemingly disabling Plane B. After some playing I found that a combination of some debug bits produced instead a bit of a Logical AND effect between Plane A and Plane B's indexed color values. On early revision Megadrives, sprites would also have screwy vertical lines every 8 pixels.
Some old experiments on the same register show some cool blending effects: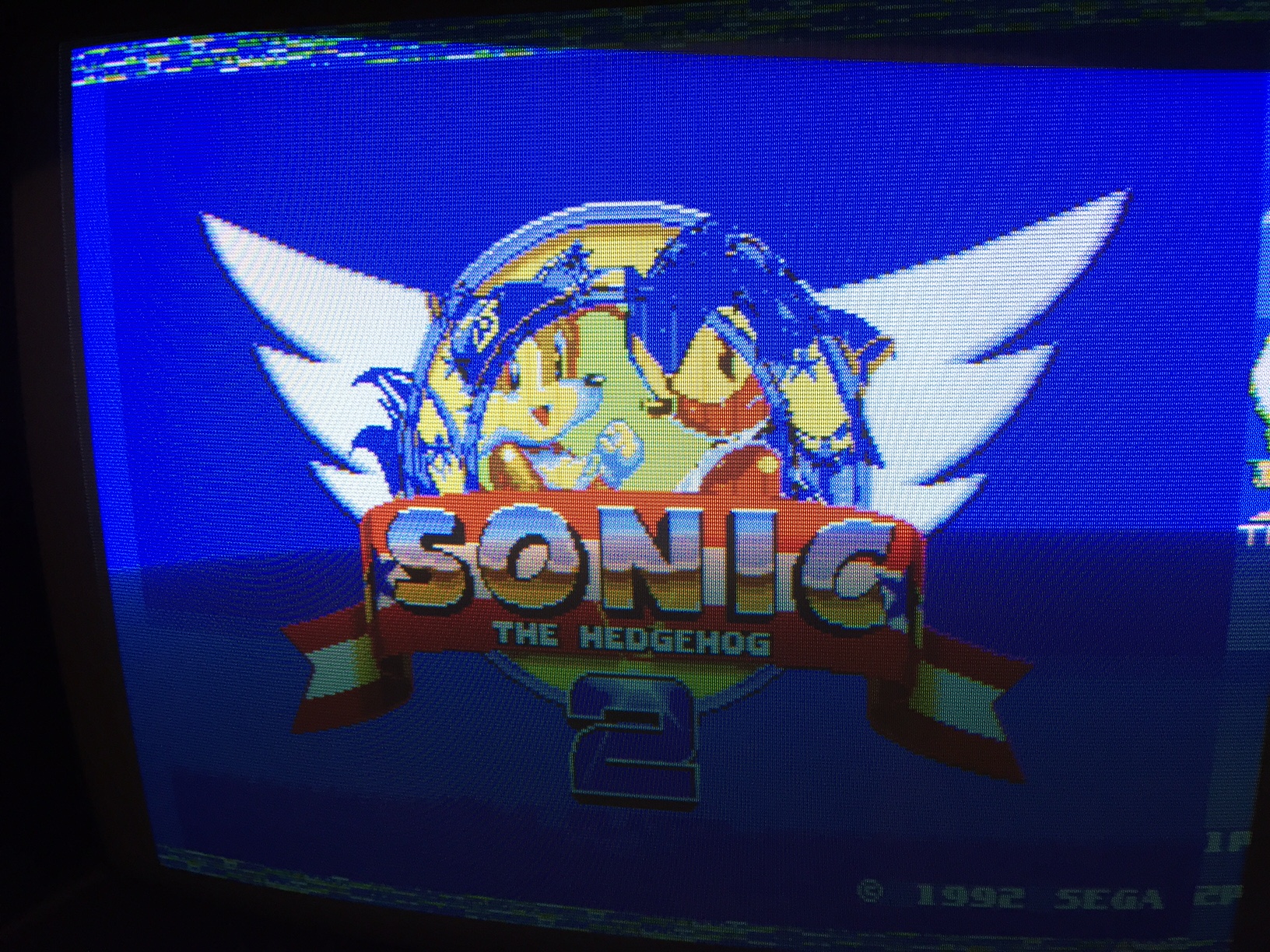 Another configuration of the register made the overscan borders reveal some interesting things:
* What looks like BG tile fetches, or the nametable, in the upper border
* The 41st / -1th column on the left/right sides, normally cut off when scrolled off
* Sprite fetches one scanline early, on the right side of the screen
Look at the more or less complete sonic sprite on the right side, and the repetitive patterns on the top.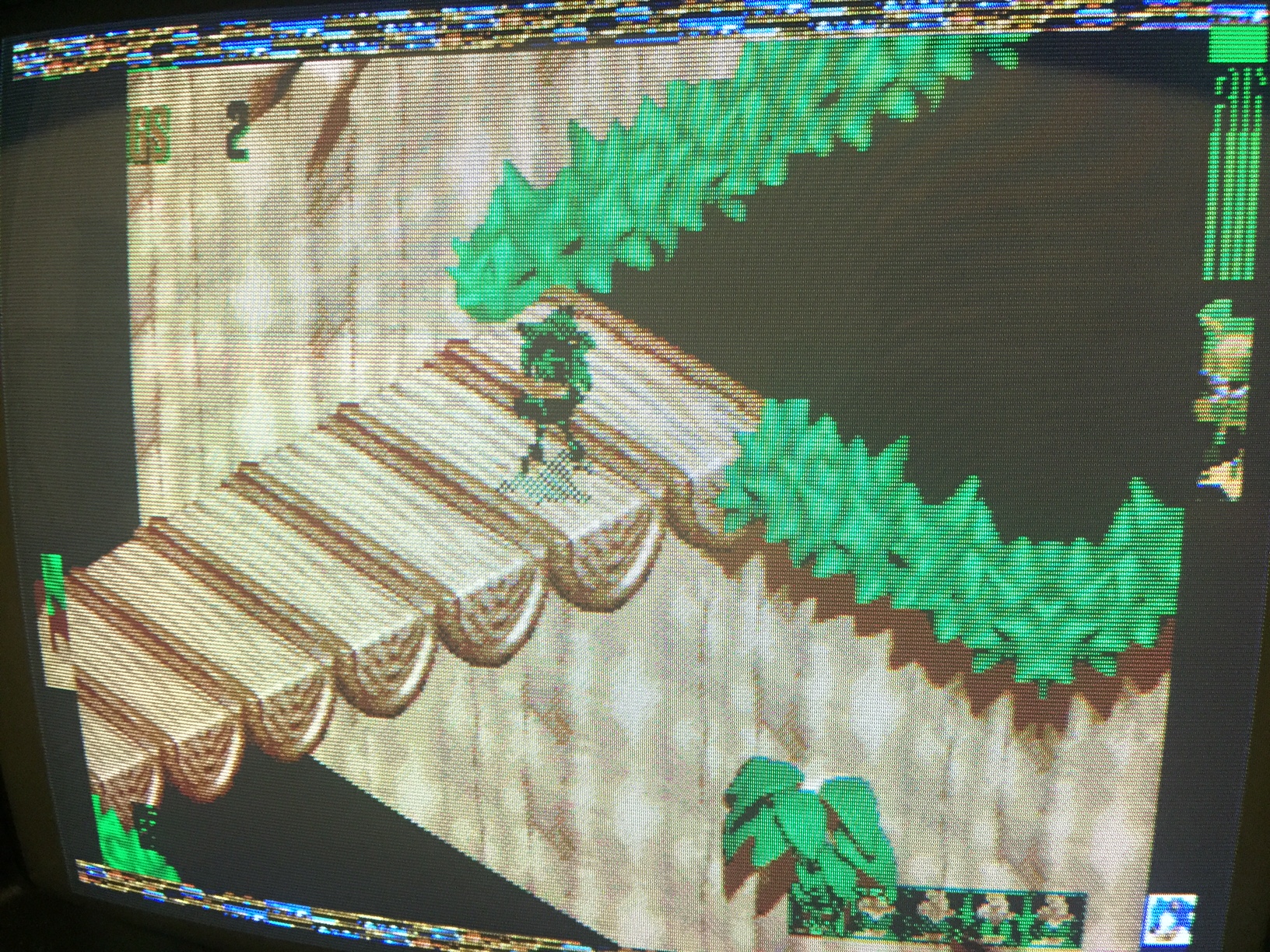 This mode is certainly used for a lot of the alpha-blending scenes (which I expect have no more than 8 unique colors per blended source), and I'd be surprised if the top-fetch-garbage wasn't used for the arcade scene where the border is extended for the first demo in Megadrive history.