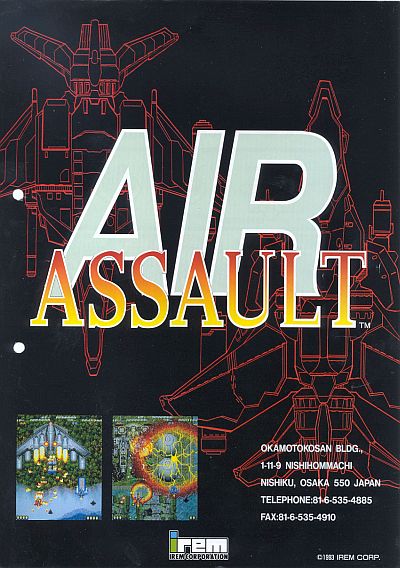 I wrote Damocles a PM a couple of weeks ago and the thread hasn't been updated in many years so I doubt he will mind if I take over. The old one can be found
here
.
I'm going to split between the Western Air Assault and the Japanese Fire Barrel since the former is easier than the latter as is the case with many Irem games. I'm also going to add fields for autofire and the player side, most players either mentioned their settings or it can be deduced by the scores. If some of the data is wrong then just say something and I'll change it right away.
Do note that you earn a ton more points just by playing on the P2 side, at the end of each loop you'll get many additional points that are related to the amount of lives you have left, essentially doubling the bonus you already get.
Fire Barrel
Code:
Name Score Stage Player Side Autofire
1. Perikles 10,654,100 ALL 2P Yes
2. Ruldra 10,217,600 ALL 2P Yes
3. edusword 7,891,600 ALL 1P No
4. NTSC-J 7,517,800 ALL 1P Yes
5. CIT 7,306,300 ALL 1P Yes
6. Javel 7,251,200 ALL 1P No
7. Damocles 4,030,300 19/3-3 1P Yes
8. Emo Fox Jet Pilot 2,999,300 13/2-5 1P Yes
9. maximo 2,376,300 12/2-4 1P Yes
10. Dave_K. 1,021,700 (1-)6 1P Yes

Air Assault
Code:
Name Score Stage Player Side Autofire
1. CHI 10,843,500 ALL 2P No
2. volaju 2,256,800 12/2-4 1P Yes
3.